"As long as
tensions between the U.S. and Israel
continue, there's potential for the situation to worsen to the point of compromising Israel's security," he told the weekly Kfar Chabad Magazine in an interview published on Wednesday. The weaker Israel's international diplomatic status becomes, the more aggressive its enemies become in their attempts to harm Israel," he said.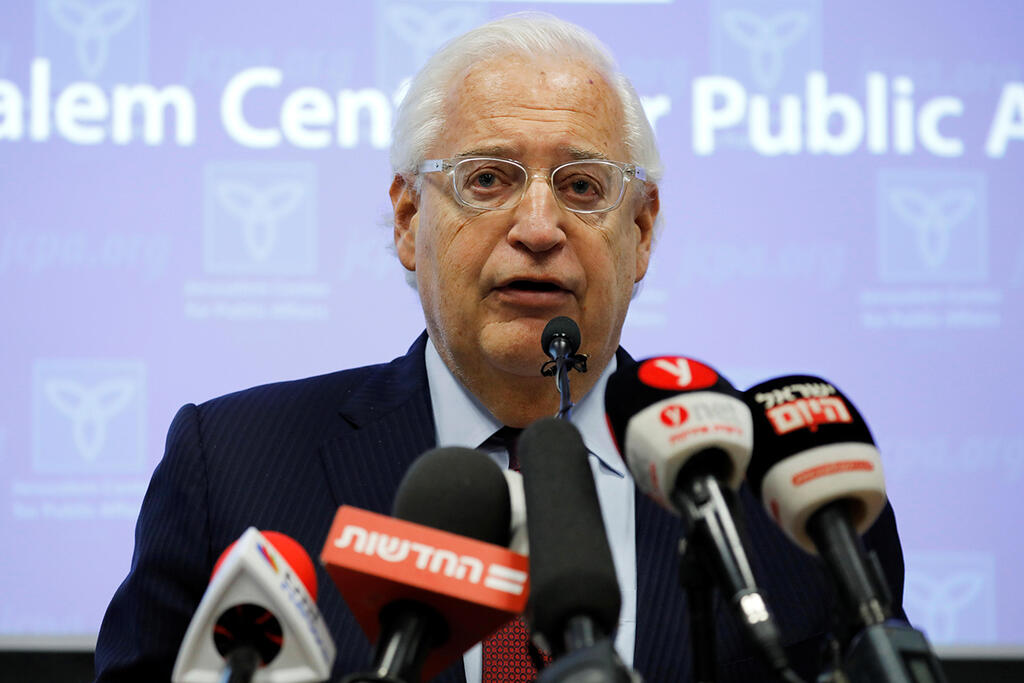 "This can be seen in the West Bank as well as in other areas such as Gaza, Syria and Lebanon. When enemies see the U.S. distancing itself from Israel, unfortunately, they become emboldened," he added.
"We should remember that the American government had no problem inviting Naftali Bennett for a visit when he served as prime minister, even though his government wasn't favored by significant parts of the Israeli public," Friedman also said.
"This is even more troubling against the backdrop of other incidents, such as the style of the current U.S. ambassador to Israel, comparing the murder of innocent Israeli Jews by Palestinian terrorists to the deaths of terrorists in clashes with the IDF," he said.
"Another incident took place in recent days with the suspension of American support for an academic institution operating in the West Bank," he added, apparently referring to Ariel University, and the announcement that the US would stop funding scientific research with Israeli academic institutions in the West Bank. That funding began under the administration of President Donald Trump, who Friedman served as US ambassador to Israel.
"Another, even more severe issue, are the connections between the Biden administration and Iranian representatives on upcoming agreements, without the cooperation and information-sharing with Israel," Friedman said, adding: "At least not to the extent expected and required. At least that's my impression, although of course I don't know about updates and discussions that may take place secretly."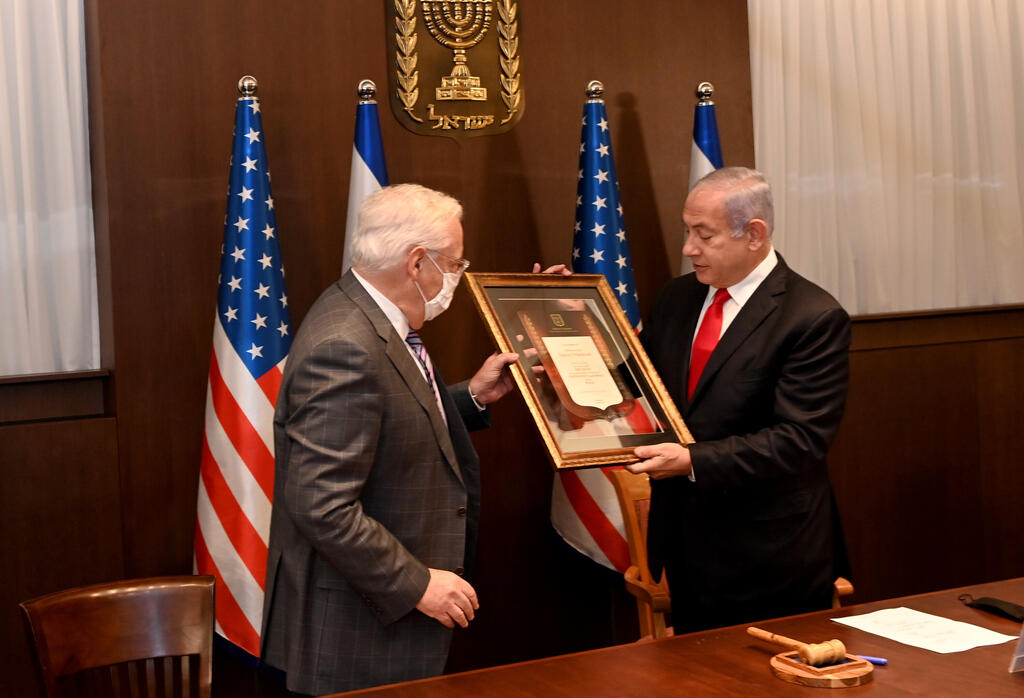 "All of this is beside the disproportional criticism of Israel's actions, such as approving construction beyond the Green Line and more. This issue has almost become an obsession for the Biden administration, while disregarding almost completely the Israeli position, which I believe to be its true right to build in its homeland promised in the Bible," he said.
According to Friedman, as he has emphasized in the past and also told senior officials in the US State Department, the two-state solution is impossible.
"But the reason it will never happen is not because of the settlements. It won't happen because the Palestinian side doesn't condone the mere existence of the Jewish people in the land of Israel. And until this stance changes, what is there to discuss with them."
Friedman made it clear that when it comes to the military, Israel-U.S. relations are stable. "There has always been, and still is, a great mutual respect between the two sides, and it seems that at least for now, these connections continue to hold firm," he said.
Friedman mentioned that even during President Barack Obama's tenure, Israel and the U.S. have been through periods of a rocky relationship. "Even during President Bush Sr.'s time, there were low points, and there was even a statement saying that if Israel continued building in the settlements, the U.S. would stop aiding Israel," he said.
"Even with Clinton, things didn't always go smoothly. All things considered, Trump's presidency stands out as years of wonderful relations between Israel and the United States," Friedman said.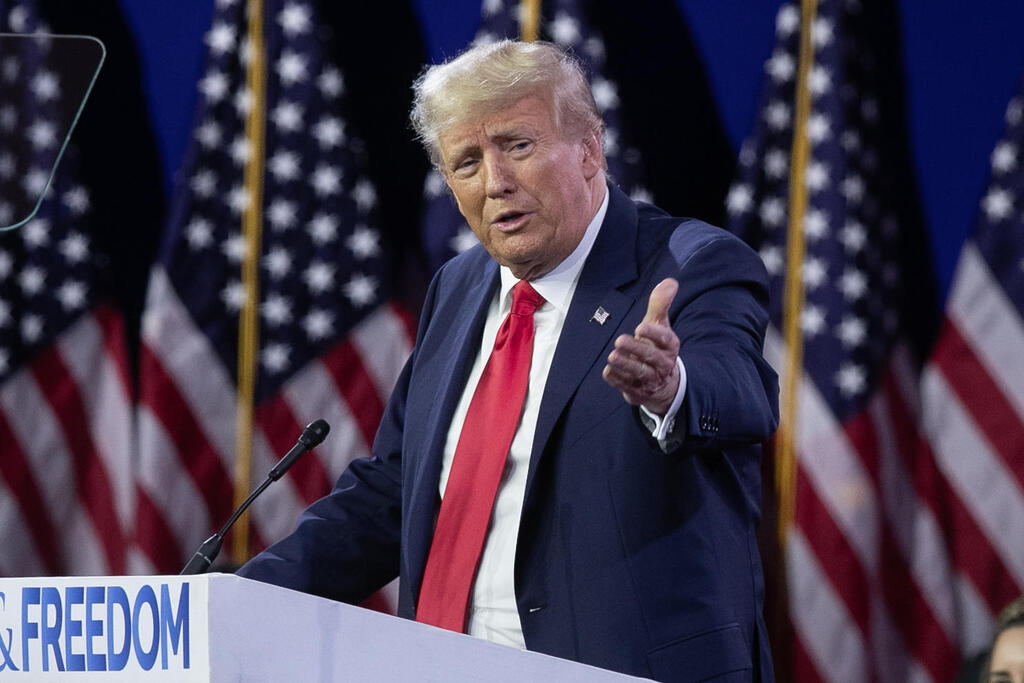 Regarding Netanyahu's invitation to visit China first reported this week, Friedman said that the Biden administration has no right to be angry. "First, when the U.S. distances itself from Israel and Biden says that Netanyahu isn't invited to the White House, the Americans can't expect Israel not to approach China," he said.
"Secondly, China is the second-largest power in the world with immense influence. How can the U.S. demand Israel avoid it? Moreover, just now, U.S. Secretary of State Antony Blinken himself visited China, so criticizing a diplomatic visit to China is baseless," he explained.
"If Blinken can go, why can't Netanyahu? Strategically, Israel has an overt interest in having good relations with the U.S., but a single state visit to China shouldn't hinder these relations," he added.
Friedman called the fact that Finance Minister Bezalel Smotrich and National Security Minister Itamar Ben-Gvir were not invited to the U.S. Embassy's upcoming Fourth of July reception "unforgivable."
"If you want to uphold democratic principles, you need to accept the ministers elected by the people," he said.
"You can't place democracy on a pedestal without respecting its rules. You can disagree with someone's opinions, but you can't disagree with their election. Would it be okay for an Israeli embassy in the U.S. to hold a ceremony and not invite certain public figures because they don't like their opinions?"