President Herzog's brother, Israel's ambassador to Washington, Michael Herzog, received an inconclusive result on his COVID-19 test and decided to absent himself from the meeting.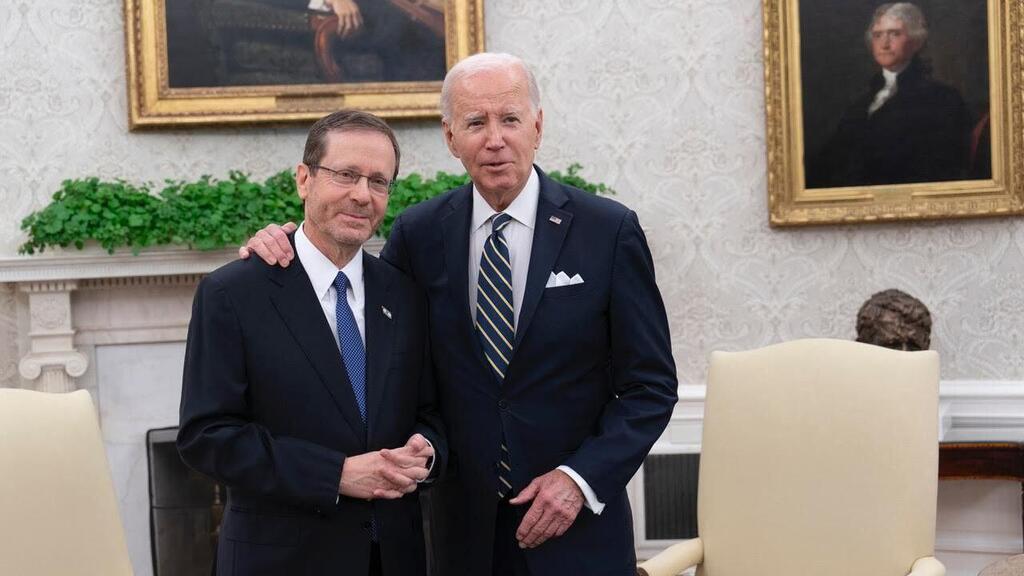 In addition, Israel's Government Press Office photographer also tested positive for COVID-19, which led the White House to urgently search for someone else to document the meeting.
The whole incident raised a panic in the White House, as the journalists and photographers present were asked to wear masks. Israeli journalists, who have long abandoned the habit of wearing masks, had to find a quick solution. One reporter, who happened to have a few masks in his bag, shared them with his colleagues. However, the American request wasn't strictly enforced, and many journalists attended without masks.
Herzog and Biden had been set to discuss a series of political, security and economic issues at the meeting, as well as the issue of the judicial reform legislation promoted by the government in Israel. The Biden administration which has repeatedly called for judicial reform to be undertaken with "the widest possible consensus," an agreement that Herzog himself tried to achieve without success.