The U.S. House of Representatives on Tuesday evening approved a resolution that condemns antisemitism and affirms that Israel is neither a racist nor apartheid state by a vote of 412-9.
The resolution was proposed by Rep. August Pfluger, R-Texas, following a series of controversial statements by progressive Democrats in Congress.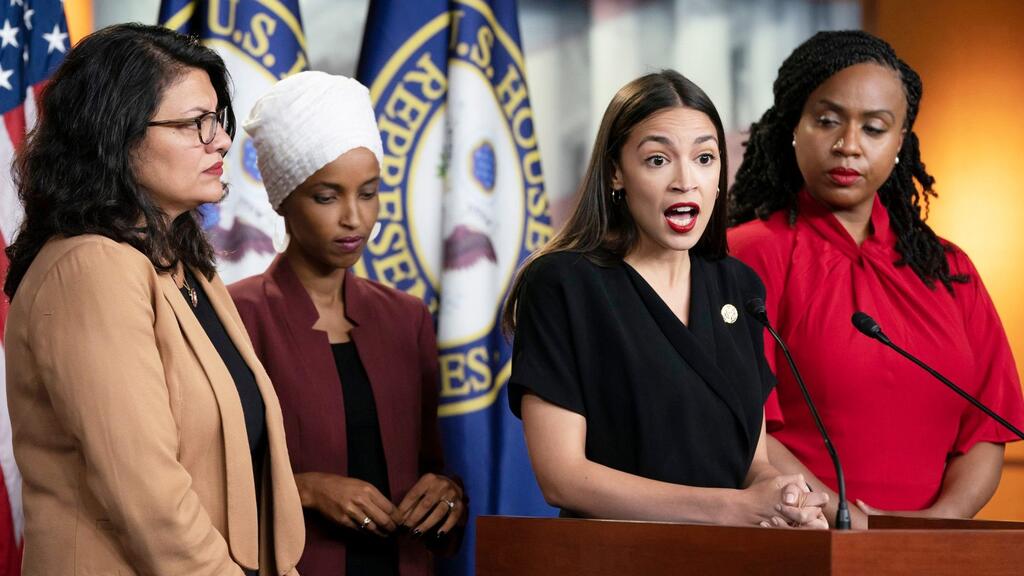 Among those who voted against the resolution were the members of the Squad of progressive Democrats including Reps. Alexandria Ocasio-Cortez, Rashida Tlaib, Ilhan Omar, Jamaal Bowman, Cori Bush, and Ayanna Pressley. The other Democrats who voted against the resolution were Reps. Delia Ramirez, Summer Lee, and Andre Carson. There were no Republicans who voted against the resolution.
"Israel is the United States' strongest partner in the Middle East," Pfluger told Ynetnews. "I am proud to introduce this resolution ensuring all Americans know where their representatives stand when it comes to supporting Israel and our Jewish communities."
The resolution states that "the State of Israel is not a racist or apartheid state, Congress rejects all forms of antisemitism and xenophobia, and the United States will always be a staunch partner and supporter of Israel."
This week Israel was the subject of
much controversy
after Rep. Pramila Jayapal stated at a conference in Chicago that "Israel is a racist state." She has since walked back the language she used in her initial comment, claiming that she supports a two-state solution but is opposed to Prime Minister Benjamin Netanyahu's policies.
Additionally, several members of Congress, all identifying as progressive Democrats, dramatically announced on social media this week that they would be boycotting the joint session in Congress where
Israeli President Isaac Herzog
will be speaking on Wednesday, due to Israel's "apartheid policies" and "human rights violations."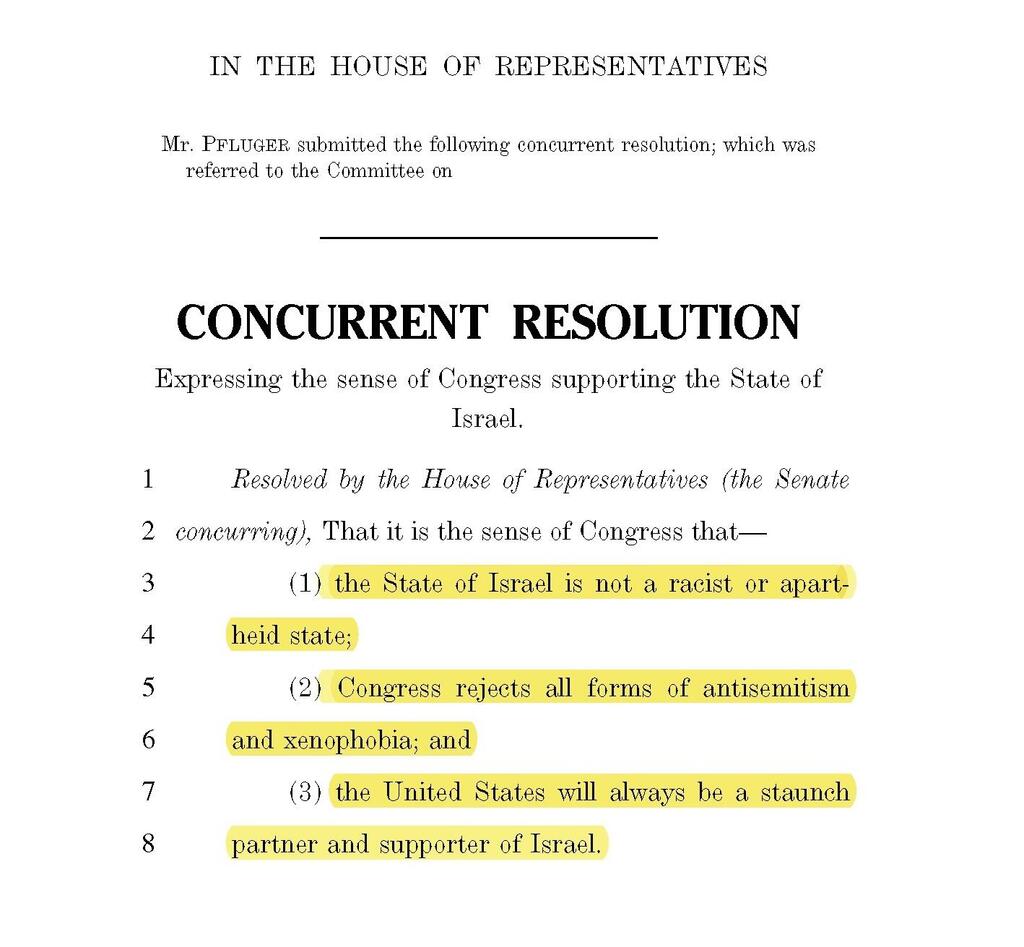 The members of Congress who confirmed they will be boycotting Herzog's speech on ideological grounds are Reps. Cori Bush, Jamal Bowman, Alexandria Ocasio-Cortez, Rashida Tlaib and Ilhan Omar, who all have long-standing anti-Israel voting patterns.
In response to the boycott as well as Jayapal's statements, Democratic Party leaders also released a statement Monday declaring that "Israel is not a racist state," and that "our commitment to a safe and secure Israel as an invaluable partner, ally and beacon of democracy in the Middle East is ironclad." The statement was signed off on by House Minority Leader Hakeem Jeffries and Reps. Katherine Clark, Pete Aguilar and Ted Lieu.
"Israel is our strongest partner in the Middle East and recent member comments denigrating Israel are unacceptable and disgusting," Pfluger said in response to the recent anti-Israel statements from members of the Squad.
The House has approved several similar resolutions in the past.
First published: 22:37, 07.18.23