Israeli mountain climber Danielle Wolfson, who was the first woman from Israel to reach the peak of Mt. Everest, was hurt attempting to conquer, mount Makalu, earlier this week.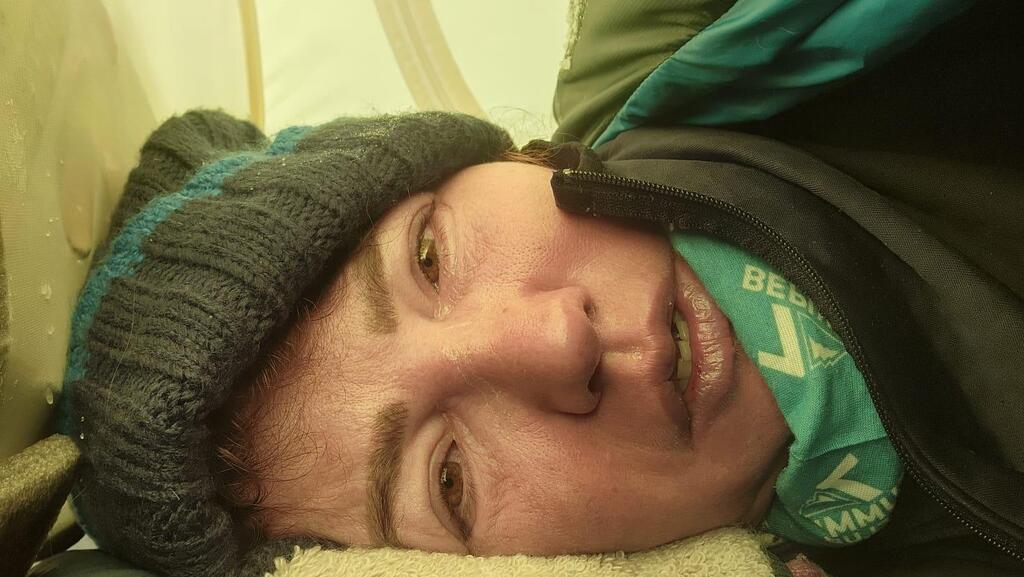 Just 120 meters ( feet) short of the summit at 8,462 meters, (nearly 28,000 feet) above sea level, Wolfson and her guide, who were separated from their group, due to changing weather conditions, began a fight for their lives.
Just five weeks ago, Wolfson embarked on the challenging Peak Expedition to ascent to the summit of the world's 14 highest mountains and had begun her climb up Makalu, part of the Himalayas range at the beginning of the week. But then it all began to go wrong.
When the seasoned climber and her Sherpa realized they would not make the summit and their lives were at risk, they activated their Magnus satellite phone distress signal and a rescue party was dispatched from basecamp. Choppers cannot fly at a height exceeding 8,000 meters (26,000 feet) and oxygen was running low so the two began their descent.
"Initial questioning revealed the couple's water had frozen, they were without oxygen or shelter and in immediate danger," Magnus CEO Or Lev told Ynet. "We could see her location and that she was lost and struggling to find the ice-covered rope to hang on to. We began giving her directions and contacted our local team which began moving from Camp 2, towards her," he said.
Danielle and her guide after an enormous effort, managed to reach Camp 3 at 7,300 meters (24,000 feet) a critical point for them because breathing there was possible without the aid of an oxygen tank. The two had walked through high cliffs and deep ice gorges in very difficult conditions. At Camp 3 the rescue team met up with them and remained with them through the night.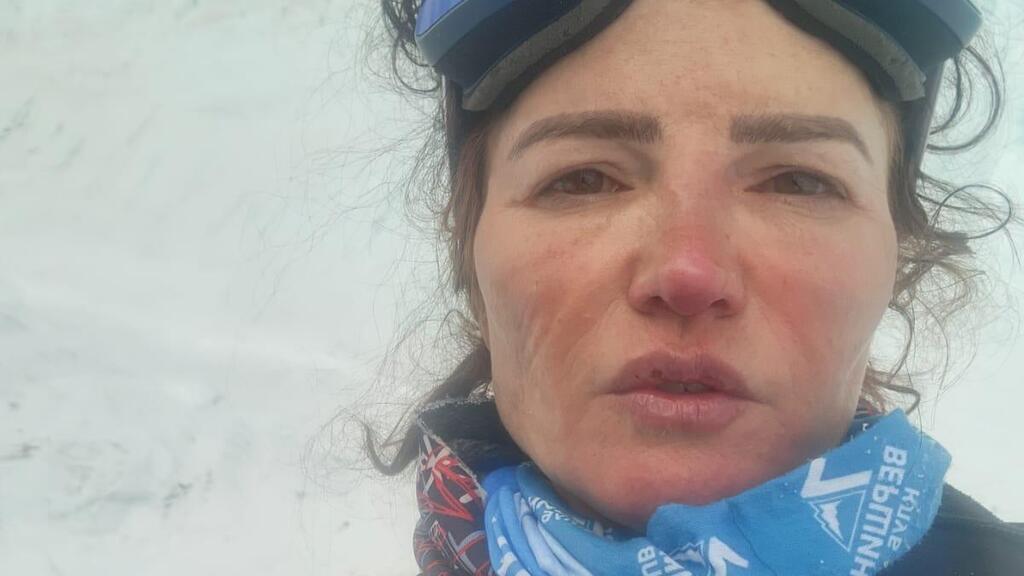 "She was exhausted," Lev said. "our team just gave them soup, food, and oxygen and a doctor gave instructions remotely, about maintaining body temperature and how deal with altitude issues. He is an expert in emergency and field medicine," he said.
Wolfson is now blind in one eye, likely snow blindness, and in one hand, three of her fingers were frozen. She was probably injured when she took off her glove to activate the distress call.
On Tuesday morning, the group began its descent toward Camp 2 where a doctor administered first aid and from there, they continued to base camp.
"We sent a chopper there to pick her up, Lev said. "She arrived at the town of Lukla with her Nepalese guide and was airlifted from there to Katmandu for further medical treatment," he said. There has thus far been no other indication that others were hurt.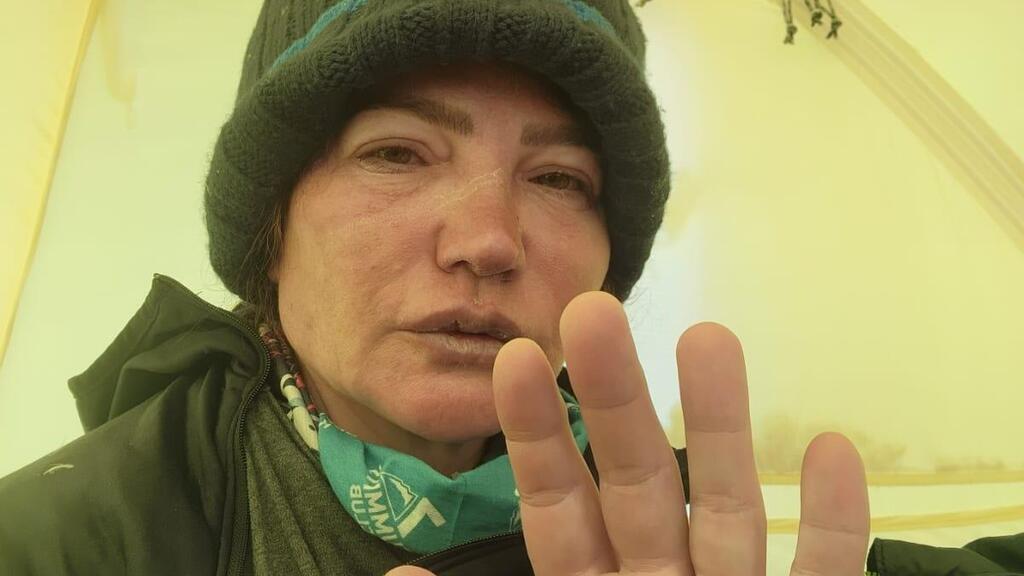 Wolfson had been seriously injured in the past. She fell off a sky lift in Bulgaria twelve years ago and doctors at the time did not give her much chance of walking again.
"They told me I broke my hip bone and inserted platinum along my right leg," she told Smadar Shir in an interview a month before her successful ascent to the summit on Everest.