A sizable delegation of Israeli government officials will travel to New York at the start of the coming month to take part in the yearly "Salute to Israel Parade." This is the highest number of government officials to participate in the event, which is a show of support from the local Jewish community with the backing of many Jewish and Israeli organizations.
The parade, which is organized by the United Jewish Appeal (UJA) of New York and Greater New Jersey, is a major event on the Jewish calendar and draws crowds in the hundreds of thousands each year.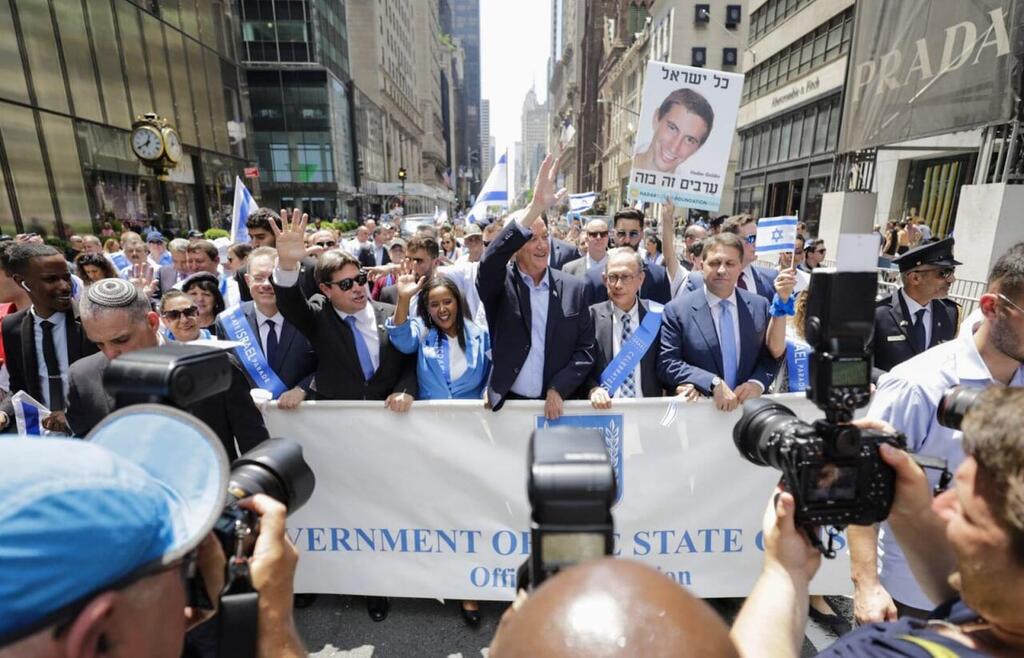 Participating ministers set to include Minister of Economy and Industry Nir Barkat, Minister of Innovation, Science and Technology Nir Akunis, Minister of Intelligence Gila Gamliel, Labor Minister Yoav Ben-Tzur, Minister of Diaspora Affairs and Social Equality Amichai Chikli, Minister of Information Galit Distel Atbaryan, Minister of Immigration and Absorption Ofir Sofer, Minister of Heritage Amihai Eliyahu and Minister of Jerusalem Affairs and Jewish Tradition Meir Parush.
Defense Minister Yoav Gallant had originally planned to take part as well, appears to have decided to cancel his trip.
The Israeli consulate in New York faces significant challenges in hosting nine ministers due to security and logistical complexities. Arranging accommodations, transportation, and security measures for the ministers and their assistants will be a demanding task.
Moreover, there is a potential for protests by the judicial overhaul protest movement targeting the visiting ministers.