Security officials expressed concern on Sunday at the rapidly growing number of violent clashes between Palestinians and settlers on the West Bank after four Israelis were killed in a terrorist attack at the settlement of Eli last week.
Mobs of rioters from nearby settlements rampaged through Palestinian villages, setting fire to homes, vehicles and agricultural lands. "This is no longer the work of a handful of extremists," one official said. "Today, it feels like pogroms being carried out against Palestinian villages, one after the other."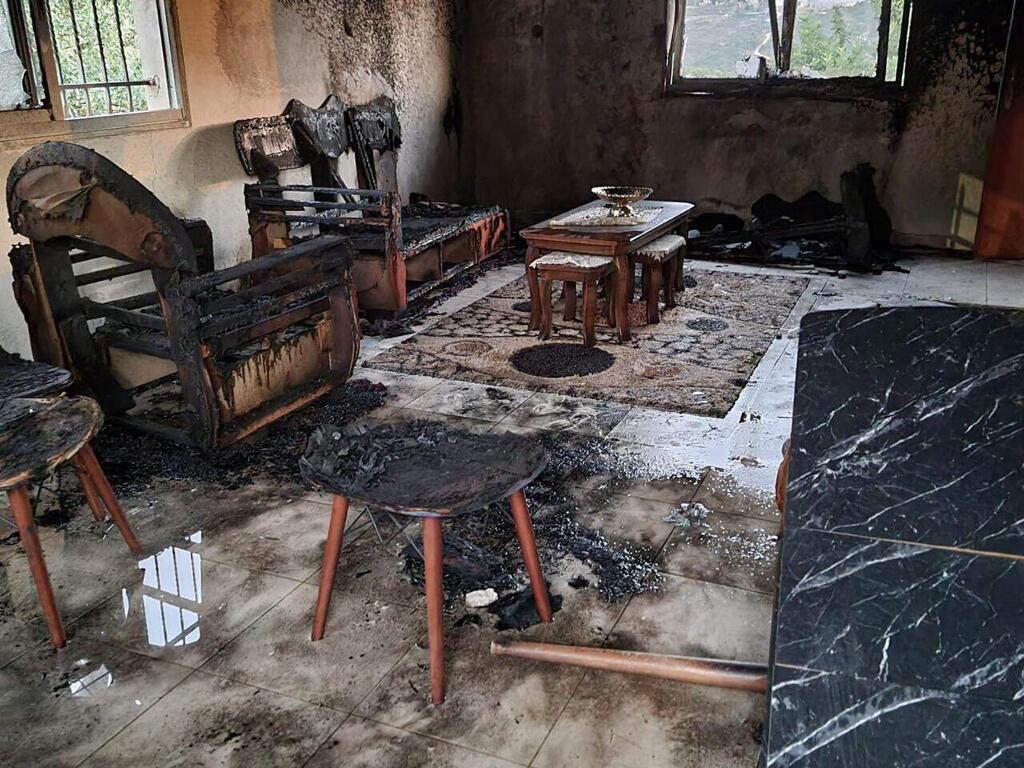 The officials revealed that since Thursday, there has been a surge in incidents of Palestinians throwing stones at Israeli vehicles and even one instance of blocking a road leading to one of the settlements. Yisrael Gantz, a local mayor, said there have been calls by Palestinians on social media to come out and attack Jews. "I have urged the IDF to deploy additional troops," he stated.
Palestinian rioters set fire to a wildcat outpost, one of seven established by settlers following the attack near Eli, and confronted settlers near the settlement of Ateret. IDF vehicles were torched during the unrest.
The settlers rallied others to join the violence, and a group of some 40 individuals, some armed, drove into the neighboring village of Umm Safa where they set fire to two residential homes before IDF forces intervened and brought the situation under control.
According to Palestinian reports, two young children were present in one of the homes that was set ablaze but they managed to escape along with a woman who was with them. Meanwhile, it has been alleged that some of the settlers, who were identified as active IDF servicemembers, fired shots toward another residence before hastily leaving the village and returning to the settlement.
Ateret spokesperson Eli Rosenbaum said settlers went to Umm Safa to confront Palestinians who had repeatedly rioted on the road and lobbed stones at Israeli cars. Those settlers were not from Ateret but some had parked their cars inside its gate, he said.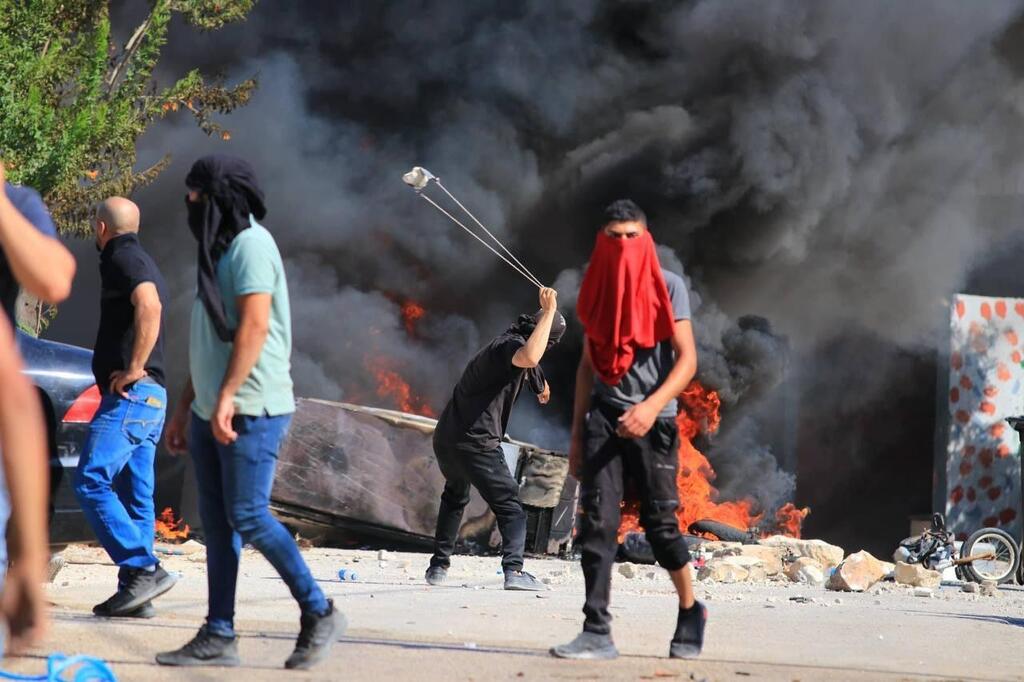 Settler attacks continued on Sunday, as rioters set fire to fields belonging to Palestinian farmers from the village of Turmus Ayya. National Security Minister Itamar Ben-Gvir instructed the police to investigate the events at Ateret late on Saturday. He demanded an explanation as to why the settlement's gate was blocked and why the police were searching people who were entering or leaving. He also questioned the alleged use of a stun gun against a protester by police forces.
The minister told Police Commissioner Kobi Shabtai and the commander of the West Bank force that while he is against any breaches of the law, he emphasized the importance of avoiding collective punishment toward the settler population.
In response to the incidents, the IDF announced on Sunday their intention to increase troop presence in the West Bank, including the deployment of military police, to quell what the military had described as "acts of Jewish terrorism."
Prime Minister Benjamin Netanyahu said at the opening of the weekly Cabinet meeting Sunday that he will not accept lawlessness. In his statement, the prime minister referred to Ben-Gvir's remarks from late Saturday, in which the minister called on settlers to "go out to the hills" and set up illegal outposts. "Such actions are harmful to the settlement efforts and Israel's vital interests," Netanyahu said while avoiding directly mentioning the unrest over the weekend.
Foreign Minister
Eli Cohen condemned
the violence between West Bank settlers and Palestinians near Umm Safa.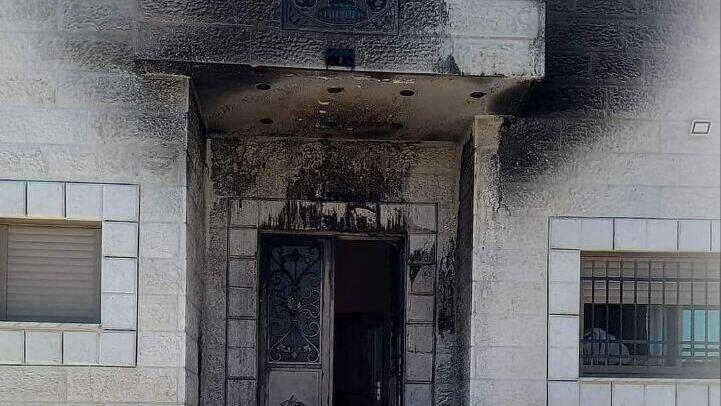 "We will not tolerate violence and vigilantism, and those who do so must face justice," Cohen said while calling into question a joint statement by IDF Chief of Staff Lt.-Gen. Herzi Halevi, Shin Bet Director Ronen Bar and Police Commissioner Shabtai that labeled the actions of the rioters as terrorism.
On Saturday, senior Biden
administration officials
expressed their concern over rioting in Umm Safa which resulted in injuries and extensive property damage.
"This is not the Israel we know, nor the values we expect from them. Settler violence is now in focus, and it must be stopped. It is unacceptable for your backyard to constantly be on fire. No one wants this kind of violence," an official said.