Dubbed "Paris/Dubai of Central Asia", Azerbaijan's capital Baku recently hosted the first-ever Limmud FSU conference of Jewish learning, reflecting the lasting power of the local Jewish community.
Some 350 young Jewish people, all Azeri-born, attended the day-long conference on September 11 that sought to strengthen their Jewish identity, bring them closer as a social group, and expose them to Jewish culture.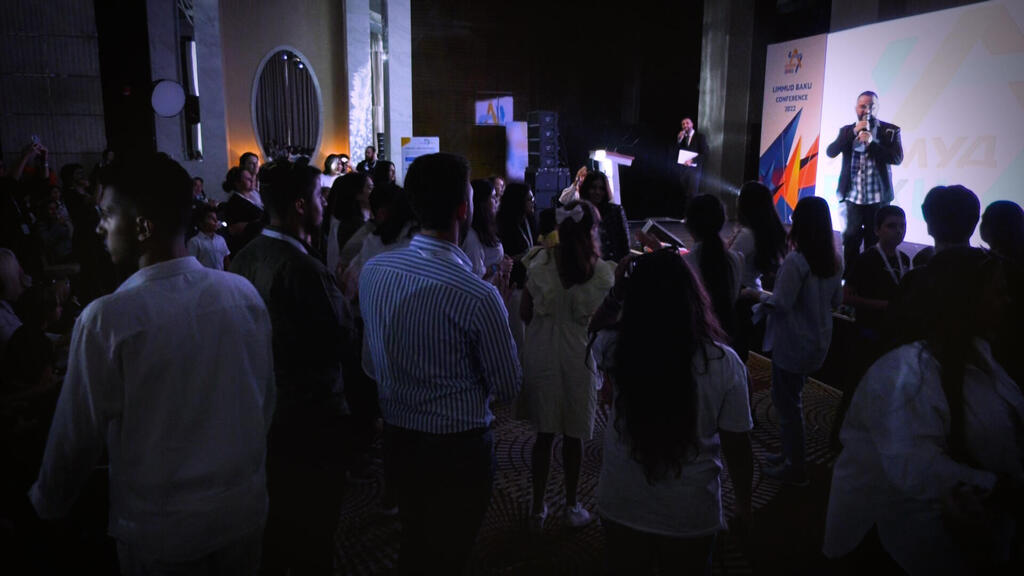 Limmud FSU Executive Director Natasha Chechik said that despite having lots of experience in organizing conferences, holding one for Jewish youth in the current political reality in the region was very complicated.
Azerbaijan is home to about 10 million residents, 3 million of which live in Baku.
Chabad emissary to Baku and rabbi of the local Ashkenazi community Rabbi Shneor Segal is widely credited with saving this bustling city's Jewish community.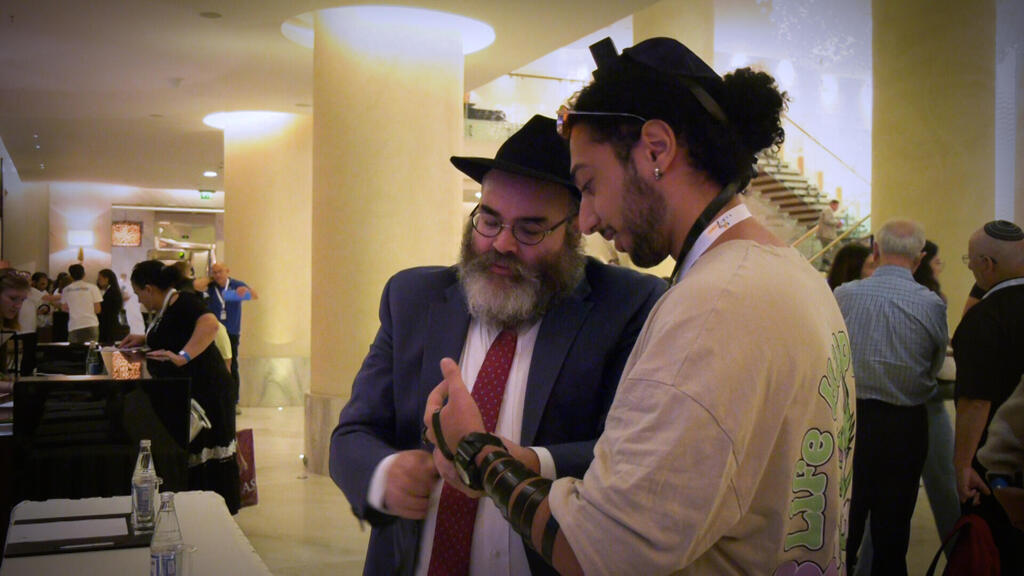 Segal, originally from Israel, arrived in Baku 14 years ago with his wife Hevi and inspired the city's Jewish youth to get involved in the community thanks to their initiatives.
Segal said that out of the 25,000 Jews in the city, only about 10% observe a religious lifestyle. Additionally, there are currently seven Chabad emissaries operating in the entire country, five of them in Baku.
The local Jewish community has long seen its numbers dwindle owing to its members immigrating to Israel, the U.S. and Germany. However, the number of members who take an active part in community life is growing as those who do choose to stay are returning to their Jewish roots.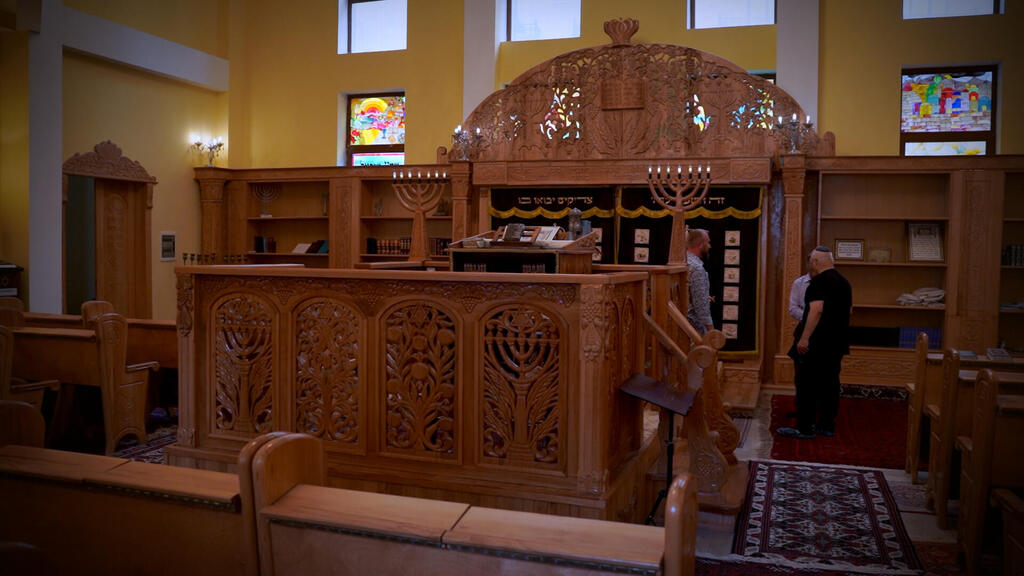 On his tour of the city, Segal and the delegation visited three different synagogues, each serving a different congregation despite the relatively short distance between them.
One synagogue serves Jews of Georgian origin (10% of the community), another the Mountain Jews (70% of the community), and the third synagogue serves Ashkenazi Jews (20% of the community), most of whom immigrated from Poland.
Rabbi Segal's hope lies in the young generation of the community. "I fight for the future generation; I fight assimilation," he states. "It's an endless battle, but we have success stories."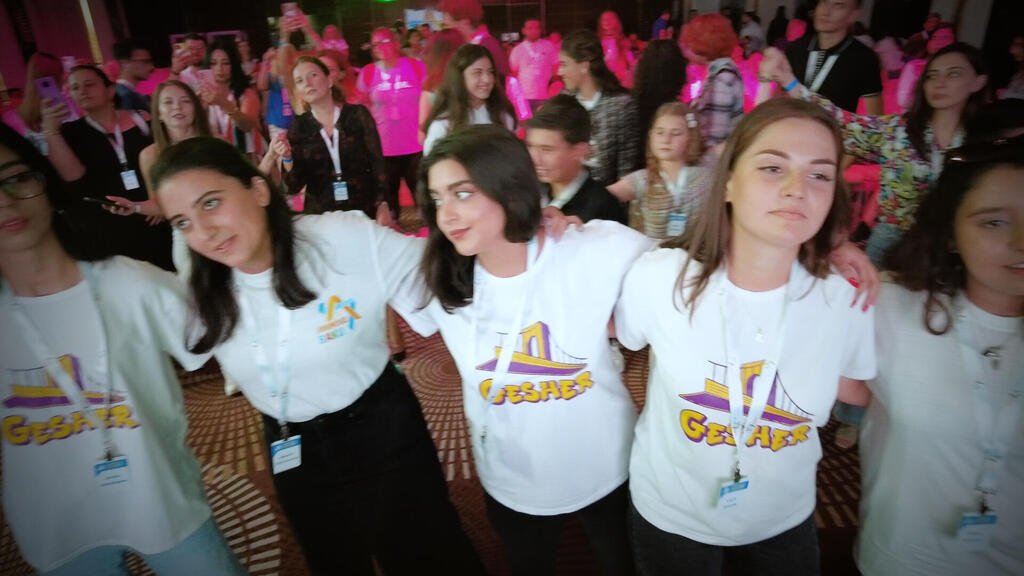 He and his wife Hevi established youth clubs that attract dozens, sometimes even hundreds, of Jewish youths to its array of activities. Through this framework, the youth can also travel to a whole host of destinations in Europe as long as they visit the Auschwitz concentration camp.
Downtown Baku also has a Jewish school that was established in 1994, which 250 students attend from kindergarten through the 11th grade. Long-time principal Rabbi Zamir Isaev of the Mountain Jews community also serves as the rabbi of the Georgian community in Baku. The school's Jewish studies are under the supervision of the Israeli Education Ministry.
Or Avner is another Jewish school in the city established by Chabad and is located a little farther from the city center. "Both schools fight assimilation processes, strengthen the Jewish identity and intensify the feeling of love to the Land of Israel," Segal said.