One day in the fall of 1998, Shivi Drori, a young farmer fresh out of the Israeli army, brought three trailers to a rugged hilltop deep in the West Bank and began to plant raspberries.
It was an unauthorized settlement in the heart of territory claimed by the Palestinians, but Drori, now 49, said he considered himself to be "in a way, working with the government."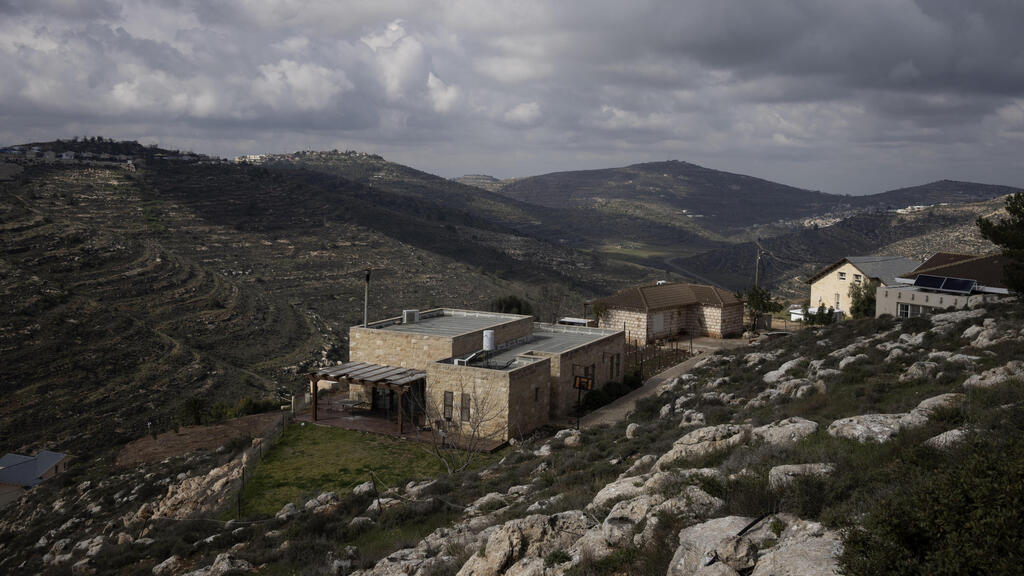 Today, more than 90 Jewish families live in what has become the thriving village of Givat Harel — full of concrete homes with breathtaking views, a crowded nursery and an award-winning vineyard.
Just down the road is Turmus Aya, a Palestinian village that lost part of its land to the nearby Shilo settlement two decades ago. One of the villagers, Amal Abu Awad, 58, has watched her world shrink since the settlers arrived.
She said settlers prevented her late husband from reaching his grazing land and periodically uprooted her olive trees. Last week, masked vandals attacked her house, armed with clubs and knives, shouting insults as they smashed windows and broke her solar panels.
Her seven sons now take turns perching on the roof overnight, watching out for vigilantes.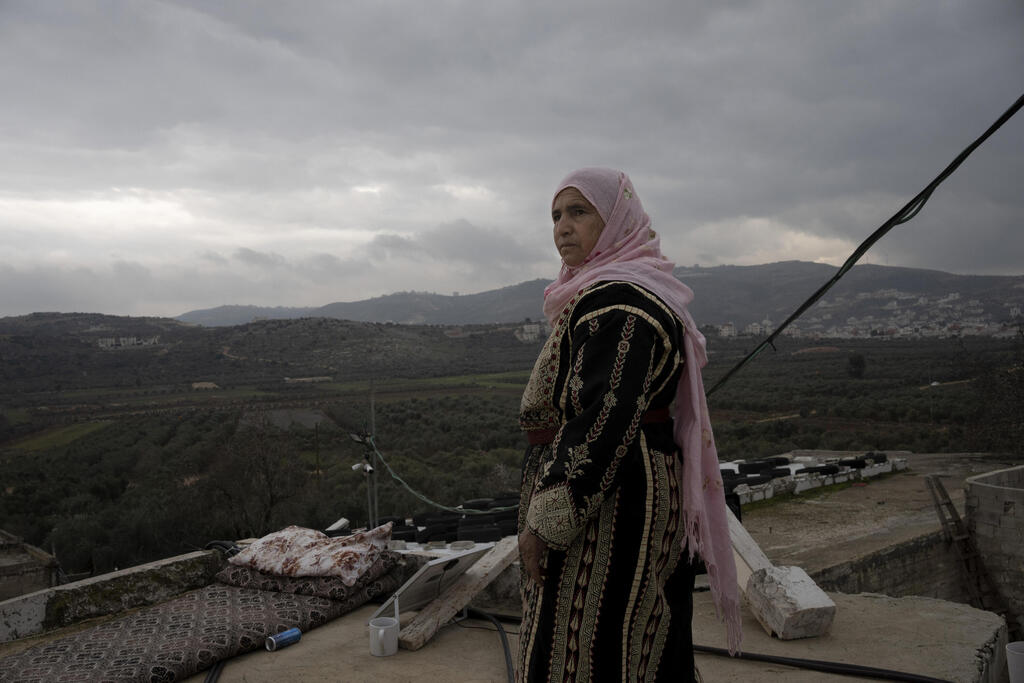 "This was our land long before they thought to claim it," she said.
Prime Minister Benjamin Netanyahu's new far-right government announced last week it would legalize Givat Harel, along with nine other unauthorized West Bank outposts, boosting settlers' morale and strengthening their hold on the land.
Drori's village, on a ridge between the Palestinian cities of Ramallah and Nablus, is part of an extensive network of 150 outposts now home to some 20,000 settlers, according to anti-settlement watchdog Peace Now. The outposts appeared over the past three decades, many built at least partially on private Palestinian land, Peace Now says.
While the outposts were established without formal government authorization, they often received tacit government support or even public funding. Over 20% of the outposts, like Givat Harel, have been retroactively legalized, and more are in the pipeline.
Anti-settlement groups and experts describe a steady government effort to entrench Israeli rule over the West Bank and grab more occupied land that Palestinians seek for a future state. Strings of strategically located outposts have changed the landscape of the territory — threatening to make a future Palestinian state little more than a shriveled constellation of disconnected enclaves.
"We see this as a very big move toward annexation," said Ziv Stahl, director of Israeli rights group Yesh Din. "Cementing the existence of these places blocks any hope for Palestinians to ever get their land back."
On Monday, days after the government's outpost approvals triggered widespread condemnation, Netanyahu declared a six-month freeze in recognizing new outposts — part of a U.S.-brokered agreement to avert a diplomatic crisis at the United Nations.
As a result, the U.N. Security Council approved a watered-down statement opposing Israel's expansion of settlements, derailing a legally binding resolution that would have demanded a halt to Israeli settlement activity.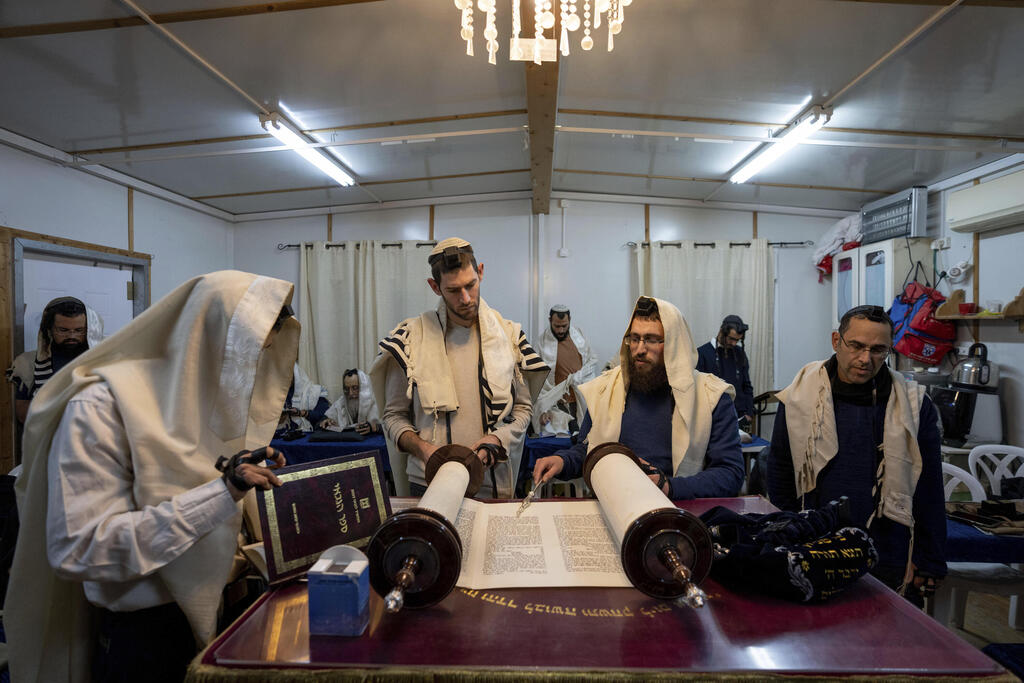 But Netanyahu made no public commitment to halt settlement construction. On Thursday, his government granted approval for over 7,000 new homes in Jewish settlements across the West Bank. Some of those homes, settlement opponents said, are located in four outposts that remain unauthorized.
Netanyahu's freeze "is meaningless," said Lior Amihai from Peace Now.
Settlement critics describe a wink-and-nod policy toward outposts traced back to efforts by successive governments to deflect international pressure. Most of the world considers all Israeli settlements — home to some 700,000 people in the West Bank and annexed east Jerusalem — as a violation of international law.
In 1996, Israel pledged it would not establish new settlements as part of peace-making efforts with the Palestinians, but said it would need to keep building in existing ones to accommodate natural growth.
Since then, successive governments have made a distinction between authorized settlements and "illegal" outposts, such as Dori's Givat Harel.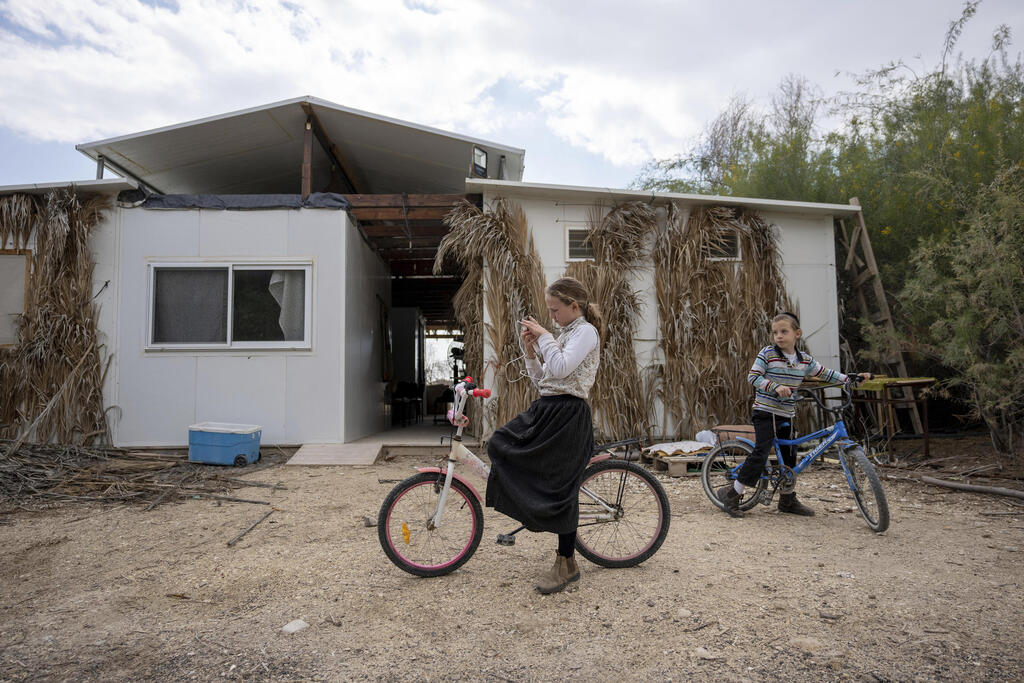 Like many others, Givat Harel straddles both public and private land — including agricultural land belonging to the Palestinian villages of Sinjil and Qaryout, according to Dror Etkes, an anti-settlement activist who follows Israeli land policy in the West Bank.
From the outpost, both villages, along with other Palestinian towns, can be seen nestled in the undulating hills.
Drori dismissed claims of Palestinian ownership, saying the hilltop had long been vacant.
"We were fulfilling government desires, just in a weird way," he said, speaking at the settlement's vineyard, which exports some 100,000 bottles a year of locally produced Merlot, Cabernet Sauvignon and marquee blends named "Dancing Hills."
"It's always hush-hush," he said.
Givat Harel popped up during the first outpost building boom in the 1990s. Encouraged by Ariel Sharon, Israel's foreign minister in 1998 who famously exhorted settlers to "run and grab" Palestinian hilltops, Drori arrived at the scenic ridge.
Sharon even gifted Givat Harel its first water tankers, Drori said. The Ministry of Construction poured money into new houses. The local settler council installed electric towers, paved roads and piped water to the homes. In a sign of legitimacy, Israeli soldiers guarded the front gate.
Neighboring Palestinians, who could only obtain power from solar panels and routinely faced home demolitions because they lacked building permits in the Israeli-controlled part of the West Bank, warily eyed the outpost's fresh paint and irrigated gardens.
Drori says he's a pioneer willing to live in a hostile land promised by God. As for the Palestinians, he said, "If you want to stay here, you have to get used to the Israeli government."
A 2005 government report revealed widespread collusion among officials to illicitly divert state funds to unauthorized outposts. Its author, Talia Sasson, called for the immediate removal of outposts on private Palestinian land. Yet no action was taken against more than 100 outposts she identified.
Over the years, the United States and other Israeli allies decried settlements as an obstacle to peace. To avoid international censure, Israel repeatedly promised to dismantle the rogue outposts — but only two major ones were evacuated. Others were strategically registered as new neighborhoods of established settlements.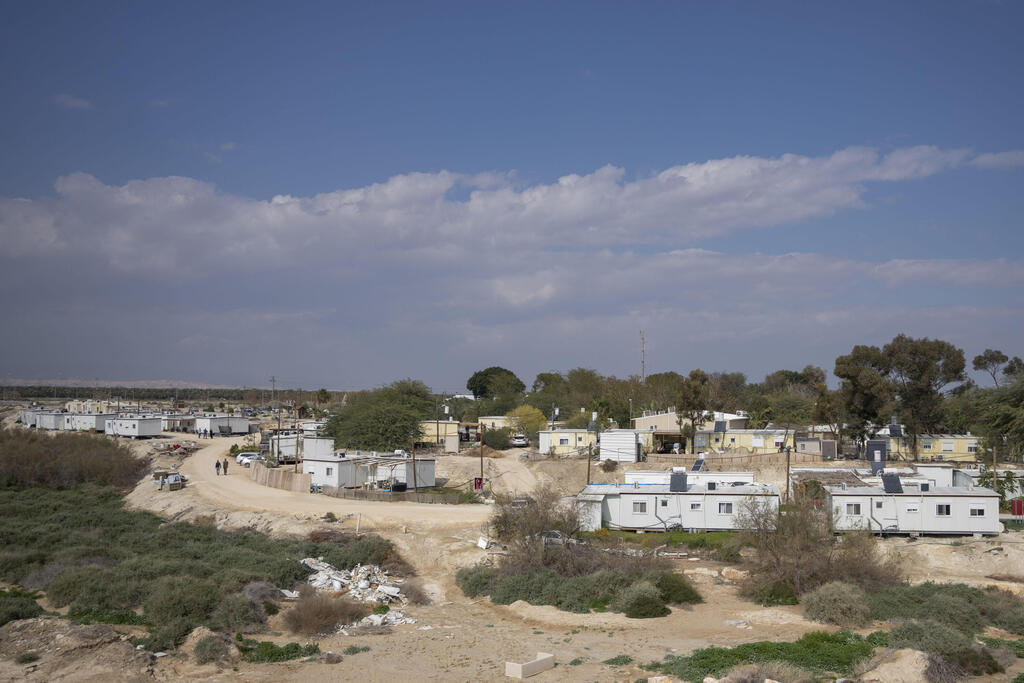 Now, settlers find their closest allies at the highest government levels. On Thursday, Netanyahu's new coalition officially granted Finance Minister Bezalel Smotrich, a settler leader, authority over settlement construction.
Drori said Smotrich, a long-time friend, prayed and celebrated at Givat Harel the night of the recognition decision.
"Things will really change here for the good," Drori said, describing his dreams to build an elementary school and expand the synagogue.
Smotrich and other far-right ministers plan to spend billions expanding and investing in settlements. Rights groups warn this will deepen the conflict with the Palestinians and lead to more bloodshed.
Down an unpaved dirt road in Turmus Aya, Abu Awad fixed her eyes on the hilltop overlooking her home. Last month settlers tried to set fire to a nearby house, burning the car in the driveway. Then last week came the attack on her home.
Police said they arrested two suspects over the arson attack. Palestinians, who are prosecuted in military courts with an extremely high conviction rate, have long complained about the impunity enjoyed by settlers, who are charged, if at all, in civil ones.
"They cut the electricity so it was pitch black," Abu Awad said. "In the dark, they could do whatever they wanted."