Tensions in the United States following the Israel-Hamas conflict have claimed their first victim as law enforcement in Los Angeles confirmed late Monday that a Jewish man died as a result of a head injury after being assaulted by a pro-Palestinian protester.
The victim was identified as Paul Kessler, 69, from Thousand Oaks California. He was assaulted by a pro-Palestinian protester with a megaphone during simultaneous pro-Israel and pro-Palestine demonstrations that took place in Westlake Village, a neighborhood in northern Los Angeles.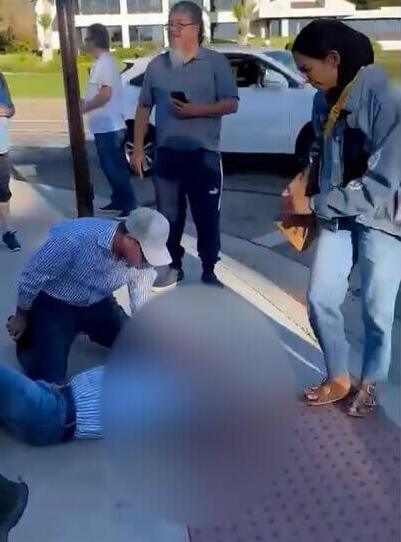 According to witnesses at the scene, a verbal altercation broke out between an older Jewish man and a pro-Palestinian protester. Suddenly, the protester struck the older man on the head with a megaphone he was holding.
The injured man fell to the ground bleeding and was rushed to the hospital where he was pronounced dead the next day. The cause of his death was confirmed to be a brain hemorrhage. Israelis who were present at the scene described it as "a terrifying sight" and expressed shock that such an incident took place in their neighborhood.
The incident was filmed on the victim's cellphone which has been seized by local police as evidence in their investigation into the incident. While the police have confirmed the case was being looked into, they haven't provided any further details at this time, including whether the suspect has been arrested.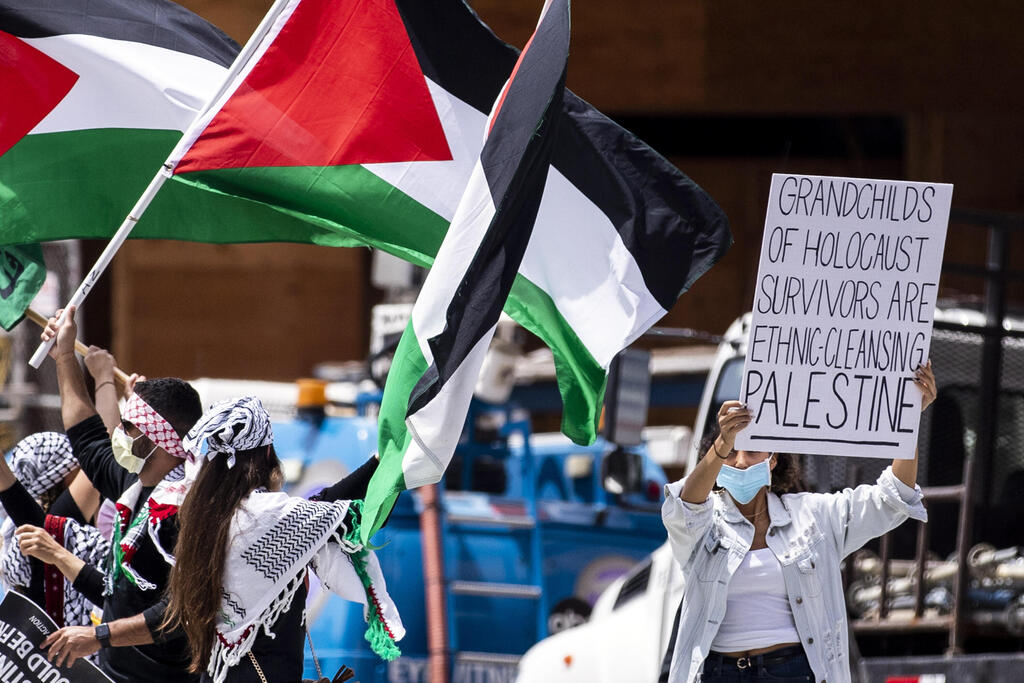 The Jewish Federation of Greater Los Angeles said that the local Jewish community is ״devastated to learn of the tragic death of an elderly Jewish man who was struck in the head by a megaphone wielded by a pro-Palestinian protestor in Westlake Village. Our hearts are with the family of the victim. While we wait for more information from our law enforcement partners, we remind you that this is the fourth major antisemitic crime committed in Los Angeles this year alone. Violence against our people has no place in civilized society. We demand safety. We will not tolerate violence against our community. We will do everything in our power to prevent it.״