In the recent waves of anti-Israel protests surging across the global virtual hills, a distasteful gathering of Israel-haters has come to light. The most eye-jarring among them are Jews participating in a campaign of defamation against their own nation, which is mercilessly attacked by human monsters. Jews, the very flesh of this nation, who surely haven't forgotten their historical tribulations, and can undoubtedly draw parallels between the atrocities inflicted by Nazis upon their forebears in Europe, and the deeds of Hamas-Daesh murderers here on October 7th.
Despite their capacity to correlate these painful historical and present realities, they choose to rally against Israel, aligning themselves with the unholy trinity of hatred and madness that defines the 21st century: Extreme Islamists, antisemitic fascists, and dangerously hypocritical progressives. An alarming number of Jews have joined this perilous congregation amid the gravest times experienced by the people in Israel. The stark historical ignorance on display is heart-wrenching, compelling us, Jews, to reflect on the how and why of this miserable reality.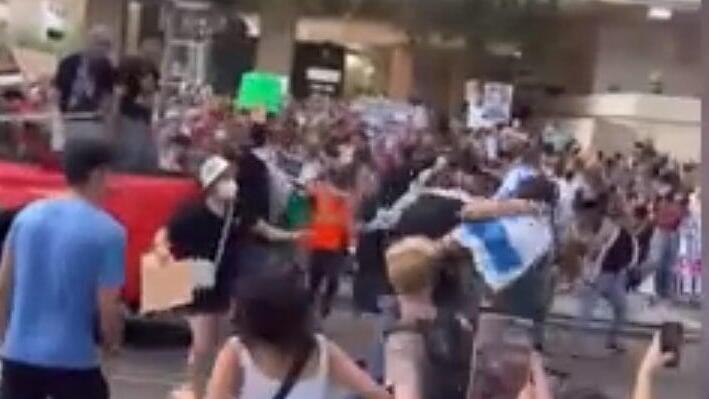 Various sociological explanations abound: From self-hatred, detachment from Israel and Judaism, to a yearning to belong to a group that redefines humanitarianism and human relations. However, the scene of Jews standing shoulder to shoulder with Qatar-funded Hamas supporters against a nation defending itself against the most extreme human evil is perplexing. How does one's mind lead to a conclusion that attacking Israel in the aftermath of October 7th is the righteous path? What emotional mechanism could detach these Jews from reality to such an extent that they choose the enemy during wartime?
The political map in the United States shows that a significant majority of Jews align with liberal ideologies, with 70% supporting the Democratic party. This is not a new phenomenon, it has been the reality for decades. Many Jews, especially the newer generations, have chosen to emotionally disconnect from Israel. A lot has been written about the disconnection and the crisis in Israel-US Jewry relations, yet the choice of many Jews to gravitate towards an extremely liberal stance, to the point of radical progressivism bordering on fascism, is incomprehensible.
Recent times have demonstrated that liberalism, in its zeal, needs to identify a new enemy, and fight it vehemently before it becomes a menace to humanity: The radical left. In their fervor for liberalism, they have edged towards the extremes of fascism, championing the suppression of free thought, erasure of culture among other ills. True liberals cannot accept this aberration. The bizarre behavior of their Jewish counterparts who have succumbed to radical progressivism is equally intolerable.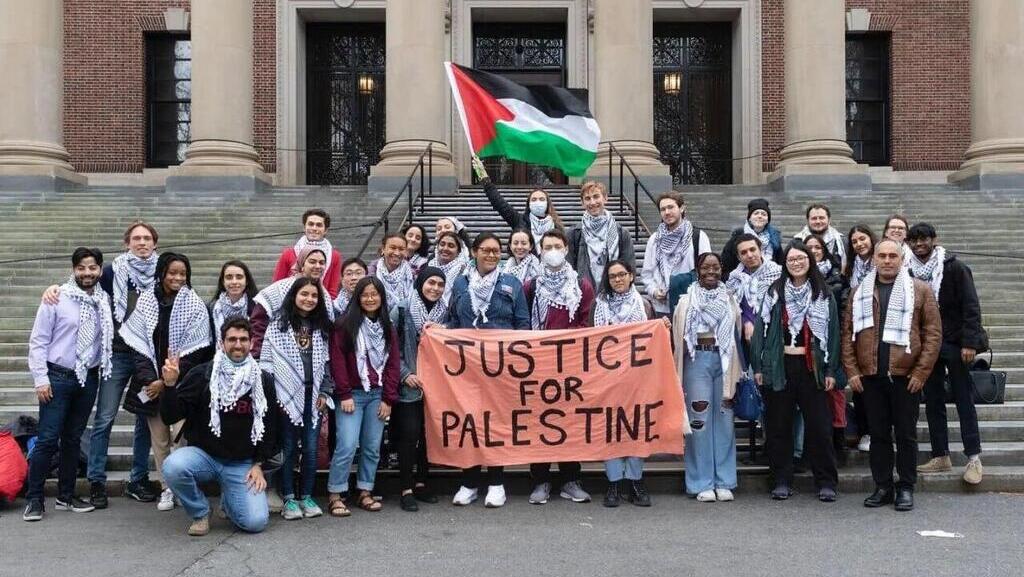 Last week, I visited a Jewish community near New York. Members rallied to collect $2.5 million within three days, filling a cargo plane with a hundred tons of supplies sent to Israel. These Jews, from the Great Neck community, strived to contribute to the Jewish state, while others protested against Israel, aligning with the world's most brutal murderers, in the heart of New York City. The dissonance is hard to fathom, as is the shock and pain from the immense rift created within the Jewish people.
The October 7th episode was a stark reminder for American Jews about the significance of a strong Israel for global Jewish interests. With the alarming rise of anti-Semitic incidents worldwide, it's clear that hatred will find you, whether you are a liberal, conservative or progressive. A weakened Israel, as witnessed, emboldens its haters to rise and rally against it and Jews everywhere. Those Jews joining these haters do not save themselves, but undoubtedly weaken Israel's unequivocal right to defend against absolute evil.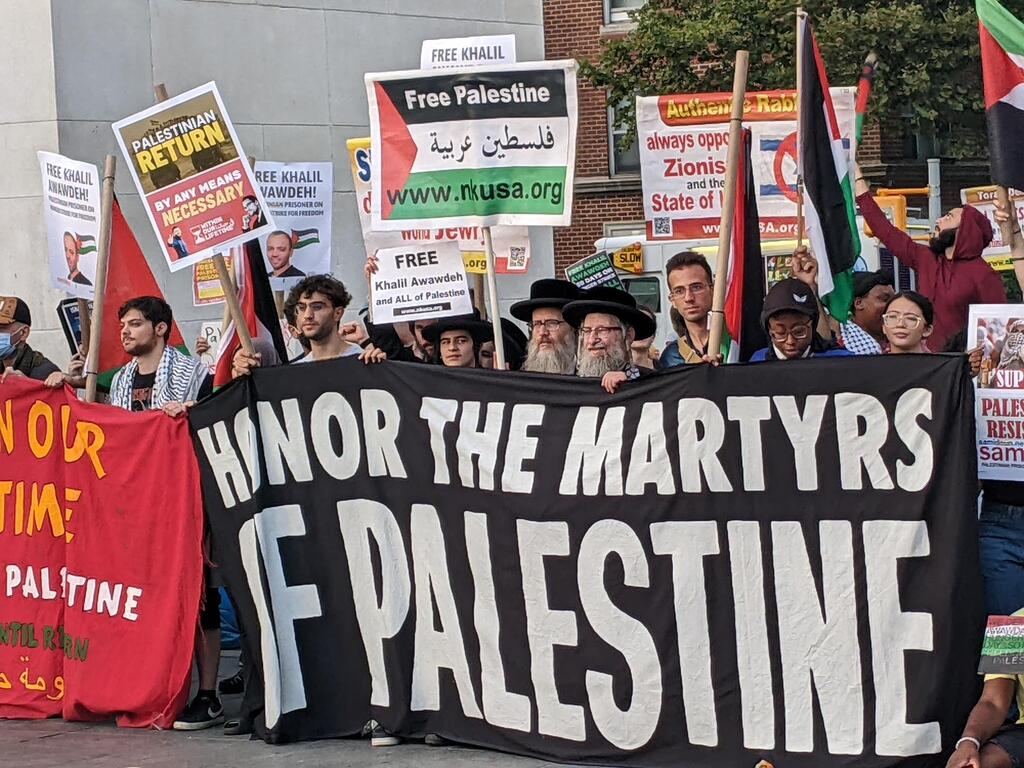 Now, it's the turn of the American Jewish community to act, to halt the growth of these wild offshoots. Just as Israel needs to deal sternly with Jewish terrorists terrorizing Arabs in the territories, Jews worldwide need to act against the radical progressivism threatening the very existence of Jews everywhere. Images of Jews rallying for Hamas are extremely hard to stomach, and indeed, should not be accepted. This phenomenon, besides its absurdity, proves that Israel has lost touch with a section of the Jewish people, who have descended into unfathomable moral abysses.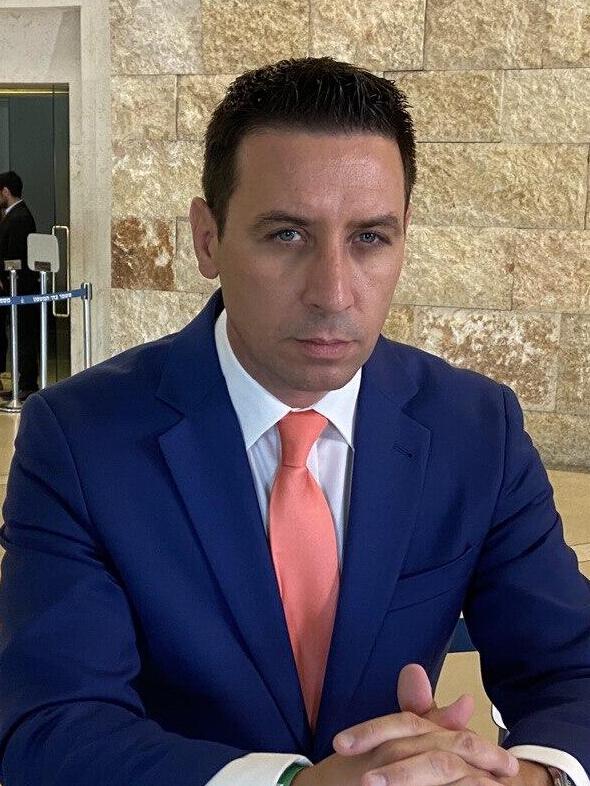 I am uncertain if it's possible to rescue these individuals from their moral plummet, but it's clear that the expansion of this troubling trend must be halted. In an era where more Jewish youths are attacked on US campuses and feel unsafe in the hallways of prestigious academic institutions, it's clear that something in liberalism has gone awry, and it's time to address it. American Jewish philanthropists have begun to act, albeit belatedly, rising to vocally oppose the secular tendencies manifesting on campuses. This is only a first step, perhaps a tardy one. Following the war, the sane majority of the Jewish people must initiate dialogue, heal the wounds of the past decades, and unite against the progressives who have joined the madness coalition seeking to obliterate the free world.