On the eve of the Jewish festival of Purim, a special video documentation that reached Ynet shows the tomb of Esther and Mordechai — the heroes of the biblical Book of Esther — in the city of Hamedan, Iran.
As a site of significant religious importance to the Jewish community, the authorities in Iran are making efforts to preserve the place from harm.
The relatively small Jewish community in Iran visits the site regularly and every year before the holiday of Purim. Emotional footage that was received on the eve of Purim 2023 gives a quick tour of the tomb compound in Hebrew.
The cameraman behind the footage told Ynet: "Despite the rumors that the place was destroyed, we see that is not the case and that it is kept in good condition. It is very exciting to maintain the connection and relationship with the Jewish community in Iran, and I hope that we can all arrive here one day safely and in peace."
The story of Purim takes place in ancient Persia, where the Jewish people were living in exile. The villain of the story Haman despises the Jewish people and convinces King Ahasuerus to issue a decree to kill all Jews in the kingdom.
Esther, a Jewish queen, reveals her identity to the king and pleads with him to spare her people. With the help of her cousin Mordechai, Esther devises a plan to expose Haman's evil intentions and save the Jews.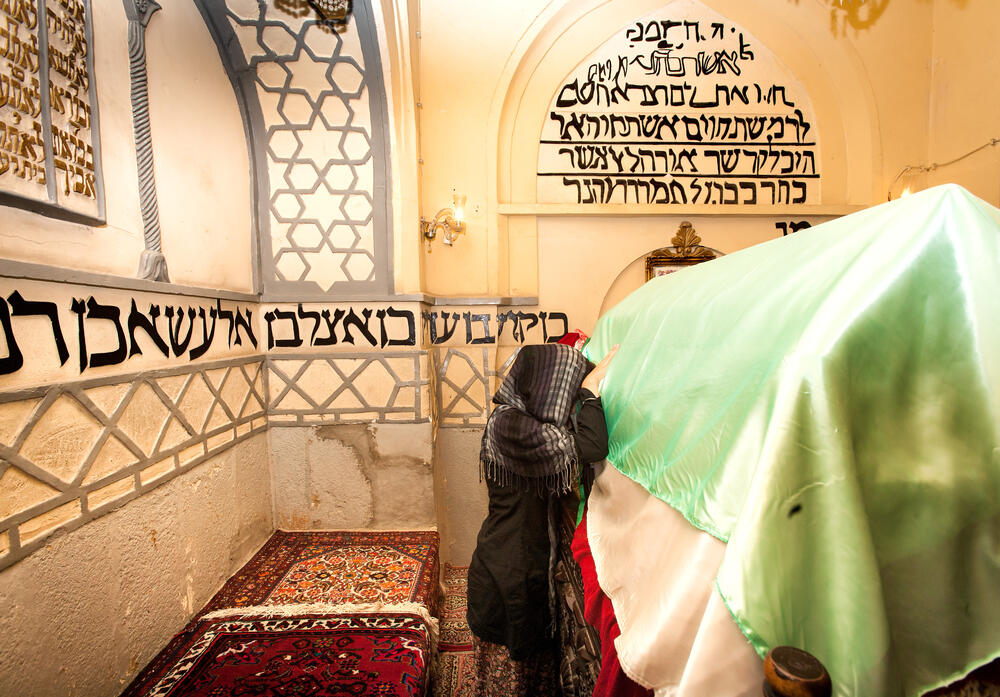 In ancient times, Persian Jews used to pilgrimage on the holiday of Purim to the tomb in order to read the Megillah as close as possible to the central characters in the story.
Over the years, various customs and traditions have been established and attributed to the site, while there have also been calls from extremist elements in Iran to raze the compound, which honors figures that were responsible for saving the Jewish people.
Dr. Tamar Elam Gindin, an expert on Iran, once reported on her website on a large student demonstration near the grave site of Mordechai and Esther.
Dozens of students protested the site's designation as a "national heritage site" and demanded the removal of the inscription designating it as a pilgrimage site.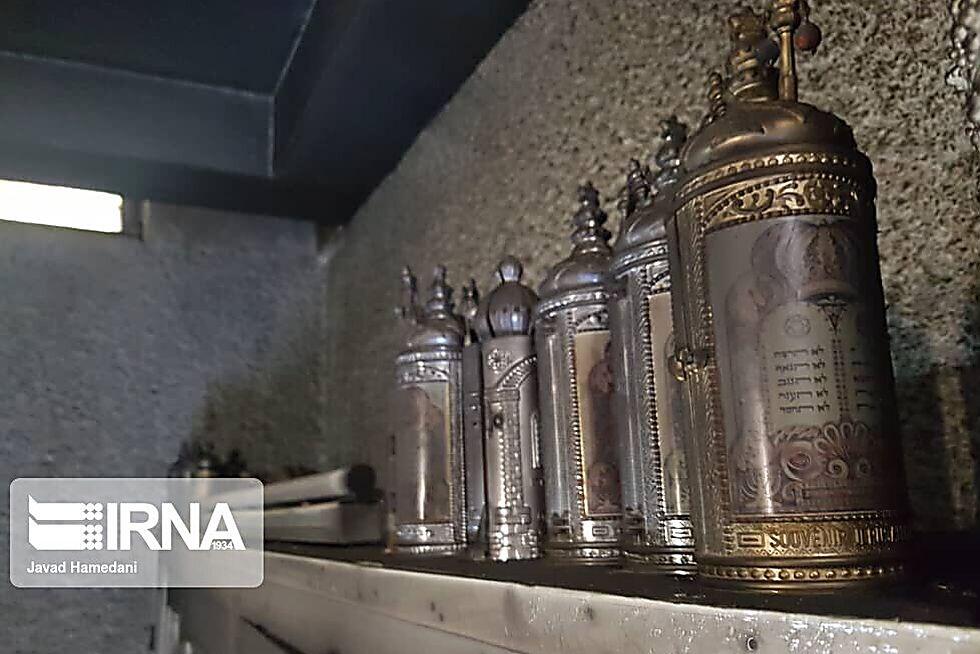 The signs they carried bore the number 77,000 — the number of Persians who were killed, according to the biblical account, after the cancellation of the royal decree to eradicate the Jews, which they dubbed the "Holocaust of the Iranians".
In response to the protest, the site's "national heritage site" designation was removed by authorities but restored shortly after thanks to protests from locals in Hamedan.
Following the dispute over the site, the place was set on fire in May 2020, causing damage to the graves. As a result, a series of Jewish organizations criticized the Iranian government for not protecting historical heritage sites and enabling "hate crimes".