Popular Russian social network VK is rife with anti-Semitic content, a report published on Tuesday by an online watchdog found.
In its report, Fighting Online Antisemitism (FOA) lists 370 anti-Semitic posts found on the platform between May and November 2021. The group says that although it had reported all of the posts, only 15% were taken down and 3% were blocked for comments while 82% remained untouched.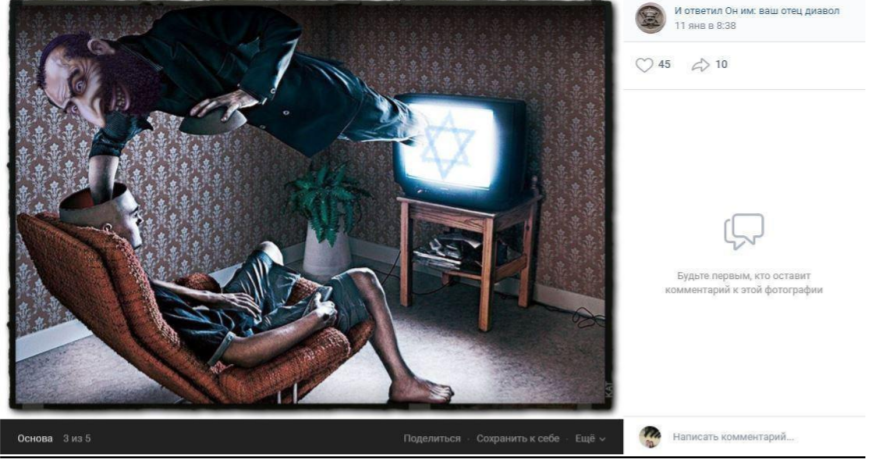 According to web analytics services provider SimilarWeb, VK is the 15th most viewed website in the world, and fourth in Russia. The platform also boasted a 60-million strong active user base on mobile as of 2020, according to data analytics website Statista.
Most of the posts in question feature "classic" anti-Semitic tropes such as caricatures of Jews with large, hooked noses and comparisons to rodents or leeches. Some posts claim Jews rule the world while others deny and justify the Holocaust or admire Nazi and fascist movements and even incite violence against Jewish people.
Several posts pushed unsubstantiated conspiracy theories tying Jewish people to the spread of the COVID-19 pandemic as part of a plot to conquer Russia and the rest of the world.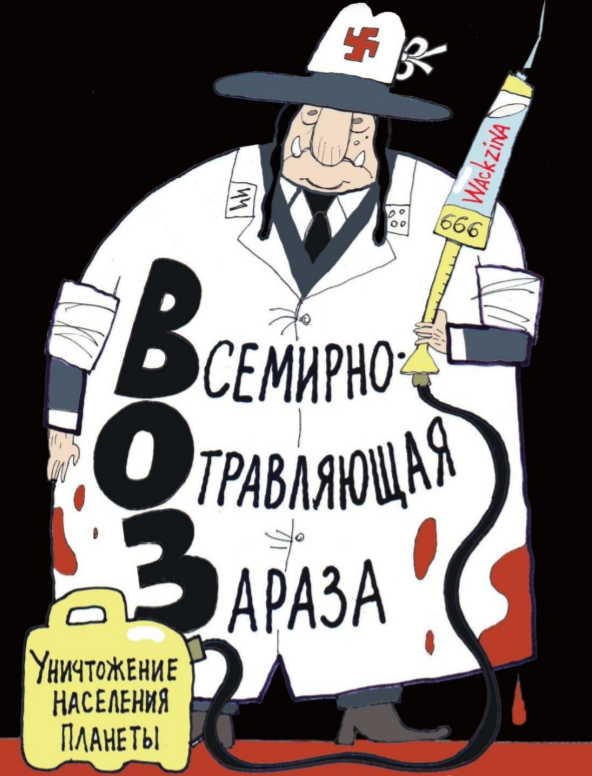 Most content listed in the report was in Russian, but FOA researchers found incendiary posts in German, English and Hungarian as well. It also states that VK's terms of service are vague and unclear compared to other social media platforms such as Twitter, Facebook, or YouTube.
A previous FOA report published in May showed that the situation was not much better on other social networks as only 25% of anti-Semitic posts flagged by the group were eventually removed.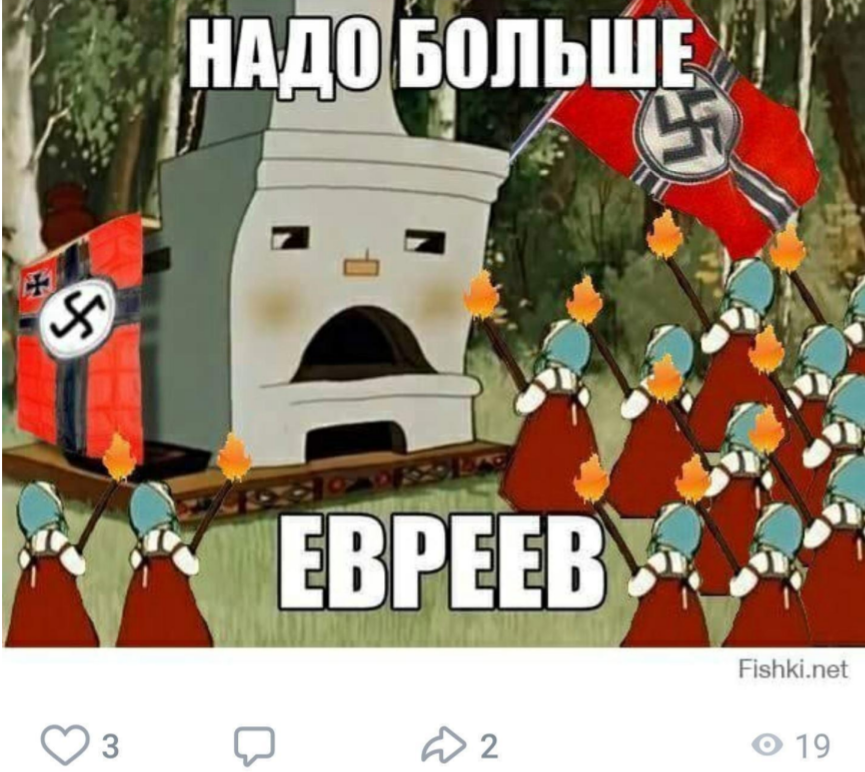 "VK users post the bluntest anti-Semitic content compared to other platforms. It's shocking how rampant anti-Semitic content is on it," Fighting Online Antisemitism founder Tomer Aldubi said.
VK claims it does not tolerate "incitement to violence and extremism" or "content that promotes discrimination on the basis of national, racial, or any other background" and works to "block communities and profiles that distribute them."