Prime Minister Benjamin Netanyahu on Saturday evening reacted to online threats to his life, saying that "all lines are being crossed" and urging law enforcement to act against incitement.
Netanyahu's comments on his way back to Israel from his trip to France come in response to a Facebook post by a former Air Force pilot and anti-Netanyahu protest figure Zeev Raz. In his Friday post that came prior to another large-scale protest against the judicial reform he wrote that if a leader acts "in a dictatorial way, there's an obligation to kill them."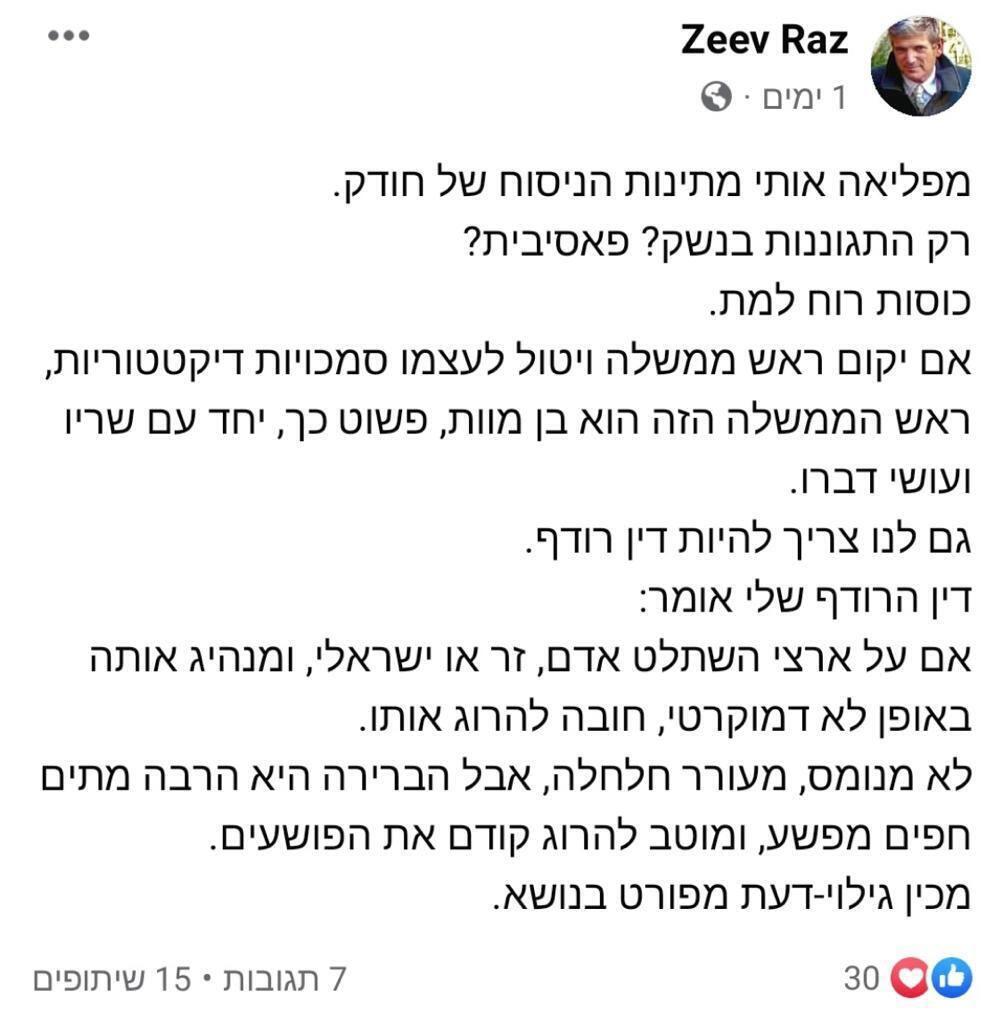 "If a prime minister stands up and assumes dictatorial powers for himself, he is a dead man, it's as simple as that," Raz added without mentioning Netanyahu's name.
The post sparked online backlash and was later deleted. In a statement issued late Saturday, police said they had opened an investigation on "suspicion of incitement and threats." Netanyahu condemned the threats as a "real danger to democracy."
"In recent weeks, we have witnessed a growing wave of incitement. Lines are being crossed every day, and it seemed like every boundary had already been crossed in threats on elected officials and on me. But clearly not, because today we heard and saw a clear threat to murder the prime minister of Israel," he said.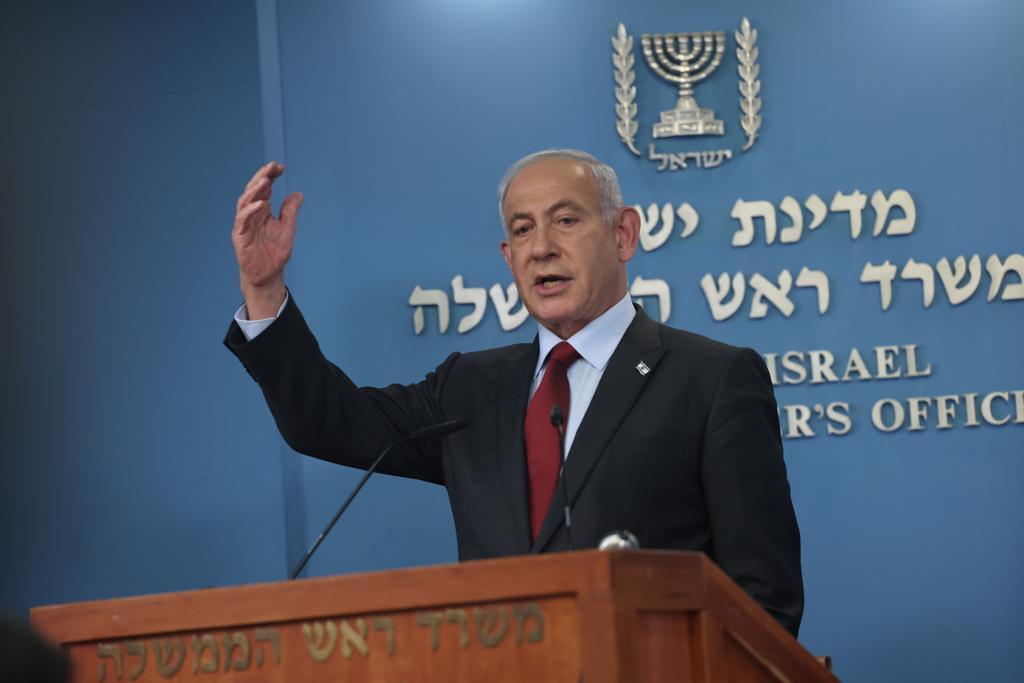 "I expect law enforcement and security officials who came out clearly and acutely during the time of the previous government about minor phenomena that were far less serious to come out with at least the same severity and the same sharpness against this serious phenomenon. And I also expect the leaders of the opposition to speak with the same firmness and the same intensity that I spoke," the prime minister stressed.
The head of the Shin Bet domestic security agency Ronan Bar spoke with Police Commissioner Kobi Shabtai on Saturday evening about the "increase in violent and inciting discourse against elected officials in general and the prime minister in particular."
"It was agreed that a policy of zero tolerance of the law enforcement system will be adopted towards those who incite violence or call for harm to individuals and elected officials, as well as for those who call for harm to demonstrators," the agency's statement said, adding that the right to demonstrate and protest is legal but it is necessary to "clarify that calls for harm and violence are outside the legitimate discourse."
Reprinted with permission from
i24NEWS
.