The sacred oil which will be used to anoint King Charles at his coronation in May has been consecrated in Jerusalem, reflecting the British monarch's links to the Holy Land, Buckingham Palace said on Friday.
His Beatitude Theophilos III, the Greek Orthodox Patriarch of Jerusalem, and the city's Anglican Archbishop Hosam Naoum consecrated the Chrism oil in The Church of the Holy Sepulchre, the palace said.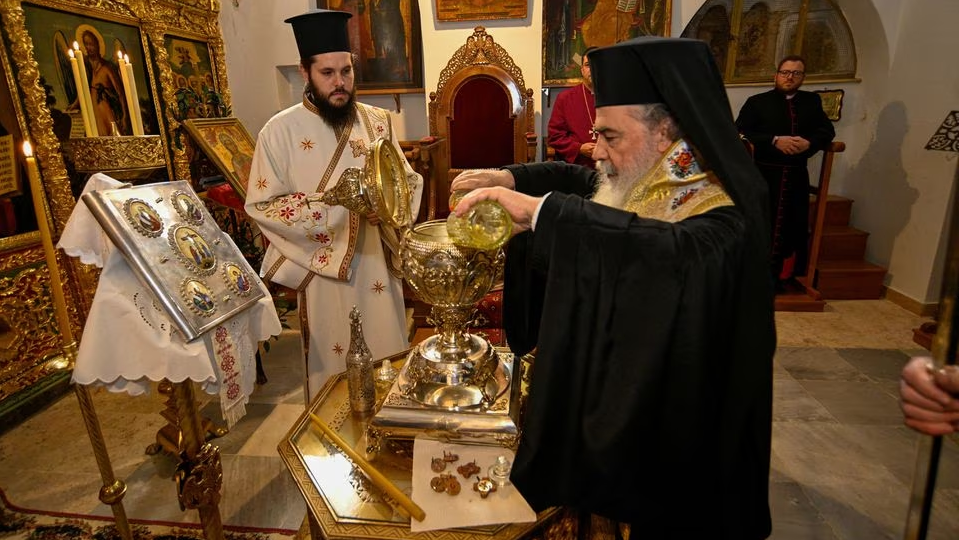 The oil will be used to anoint Charles when he and his wife Camilla are crowned at London's Westminster Abbey on May 6, in what is considered the most sacred part of the solemn ceremony.
Traditionally, the oil is poured from an amplulla onto the Coronation Spoon and then the sovereign is anointed on their hands, breast and head.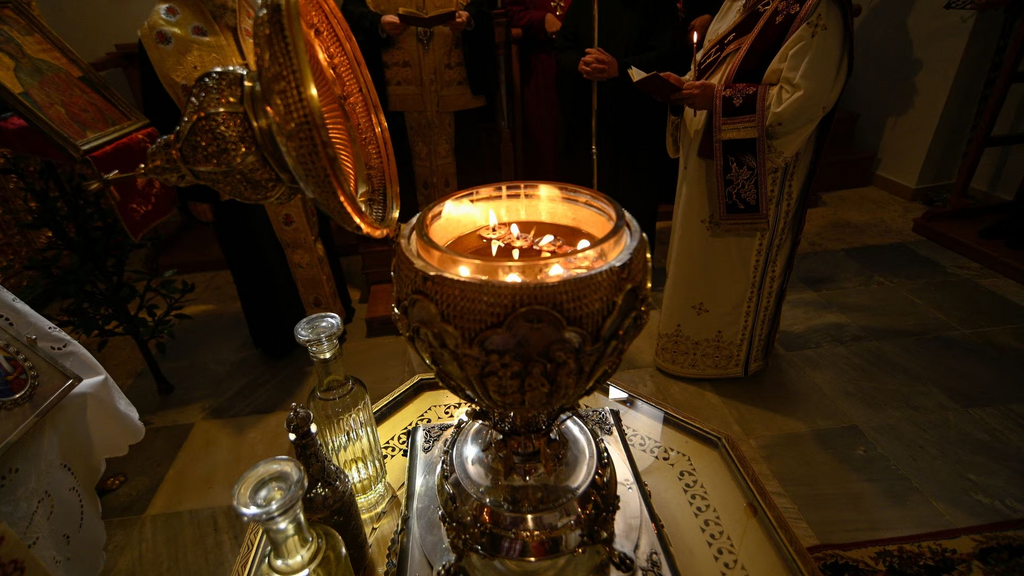 The newly consecrated oil was made using olives harvested from two groves on the Mount of Olives, at the Monastery of the Ascension and the Monastery of Mary Magdalene, the burial place of Charles' grandmother Princess Alice of Greece.
The Archbishop of Canterbury Justin Welby, who will conduct the service, said it had been his wish for the oil to be produced from the Mount of Olives since coronation planning began, and it reflected Charles' personal family connection.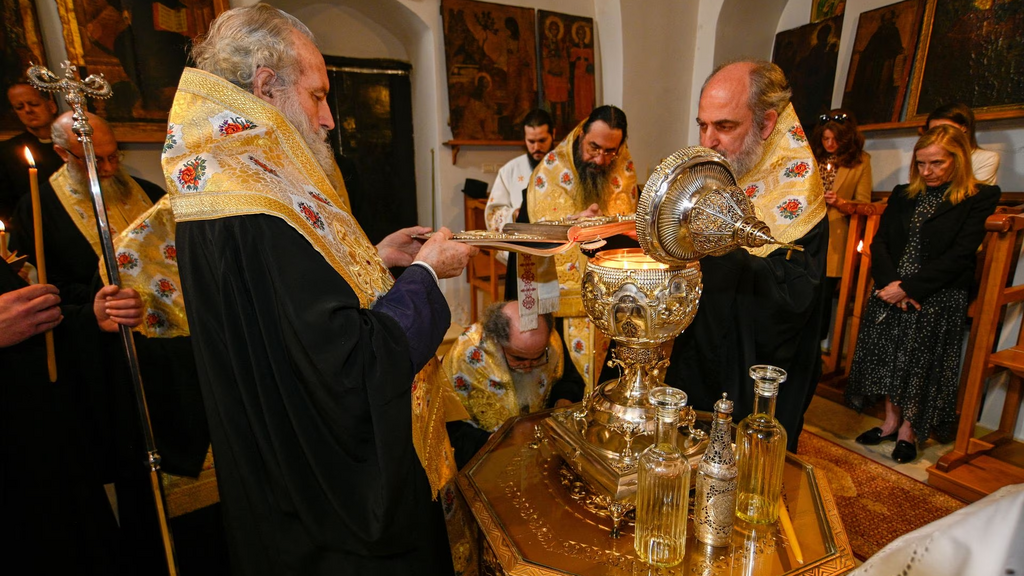 "This demonstrates the deep historic link between the coronation, the Bible and the Holy Land," said Welby, the spiritual head of the Anglican Church. "From ancient kings through to the present day, monarchs have been anointed with oil from this sacred place."
The oil, perfumed with sesame, rose, jasmine, cinnamon, neroli, benzoin, and orange blossom, is based on that used for the coronation of the late Queen Elizabeth 70 years ago and a formula used for hundreds of years, the palace said.