Prime Minister Benjamin Netanyahu said on Thursday that he is
attentive to the demonstrations
in Israel in opposition of the government's push to legislate a judicial overhaul and said he would act responsibly.
Speaking to reporters on his visit to Berlin, Netanyahu said he would seek to balance majority rule with individual rights and in Israel, the balance has changed and must be brought back.
"What was presented to the president by the coalition regarding the committee for appointing judges consisted of an outline of two stages - a certain immediate correction and then a balance. The president heard these things and put them aside," he said.
"I am attentive to what is happening in the nation (in the demonstrations) but we need to bring something that is in line with the mandate we received and we will do it in a responsible manner," Netanyahu said adding that there was no stipulation on the part of the chancellor of relations with Israel because of the reform, especially not when it comes to security relations.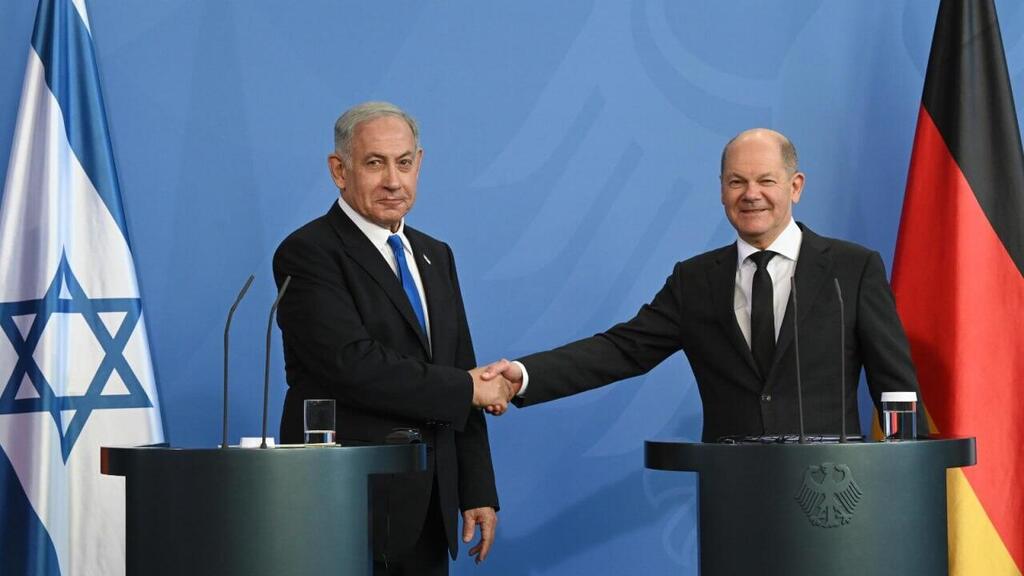 "Israel, was is and will remain a liberal society," he said. "If we don't have a partner, we will try to come up with the best solution."
Netanyahu was in Berlin for meetings with Scholz and German President Frank-Water Steinmeier, to discuss the threats posed by Iran after it enriched uranium to a near military grade. He and the chancellor also discussed the sale of Arrow-3 defense systems to Germany.
In a press conference following the meeting, Scholz expressed concern over the judicial overhaul and stressed that it was important that Israel remains a liberal democracy. He urged his guest to accept the
compromise put forth
by President Issac Herzog on Wednesday.
"Herzog submitted proposals to solve this situation and as a friend of Israel, we would hope you would consider these proposals," Scholz said.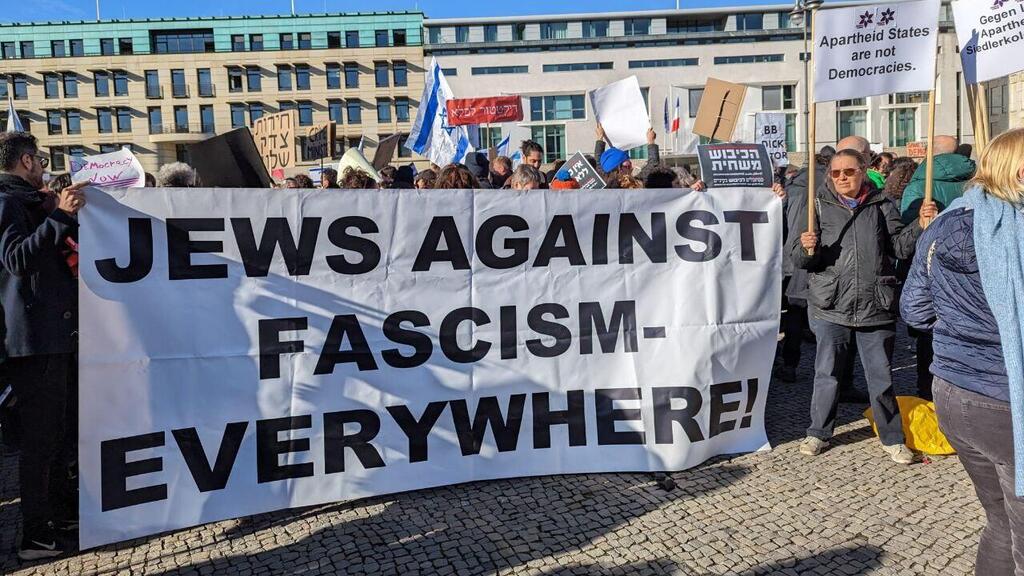 Speaking alongside Netanyahu he said the expansion of West Bank settlements does not contribute to peace in the Middle East.
Scholz also said Iran posed a real threat and that Germany and others were working to prevent Tehran from obtaining a nuclear weapon.
Meanwhile, hundreds demonstrated against Netanyahu and his government in the German capital while demonstrations continued across Israel.