Israeli protesters pressed ahead on Thursday with demonstrations against a judicial overhaul by the government of Prime Minister Benjamin Netanyahu, after the rightist leader rejected a compromise proposal intended to defuse the crisis.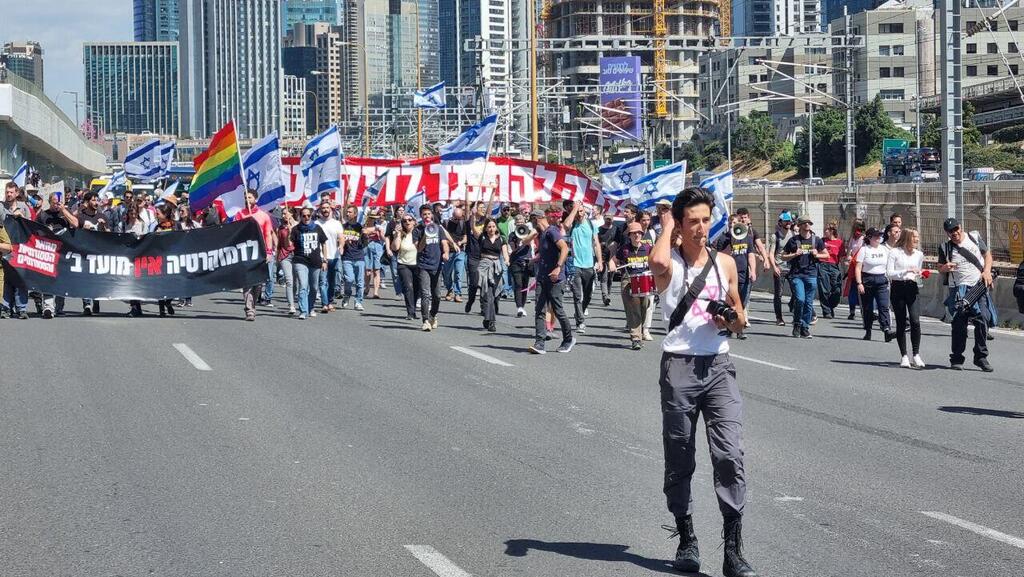 Protesters are kicking off a third midweek "Day of Disruption" since the crisis began, as rallies and disruptions surfaced in the early morning hours.
In the capital of Jerusalem, protesters drew a red streak on the streets leading to the country's High Court to symbolize the "inextricable link between an independent judiciary and the freedom of expression and creativity, leisure, culture, and sport."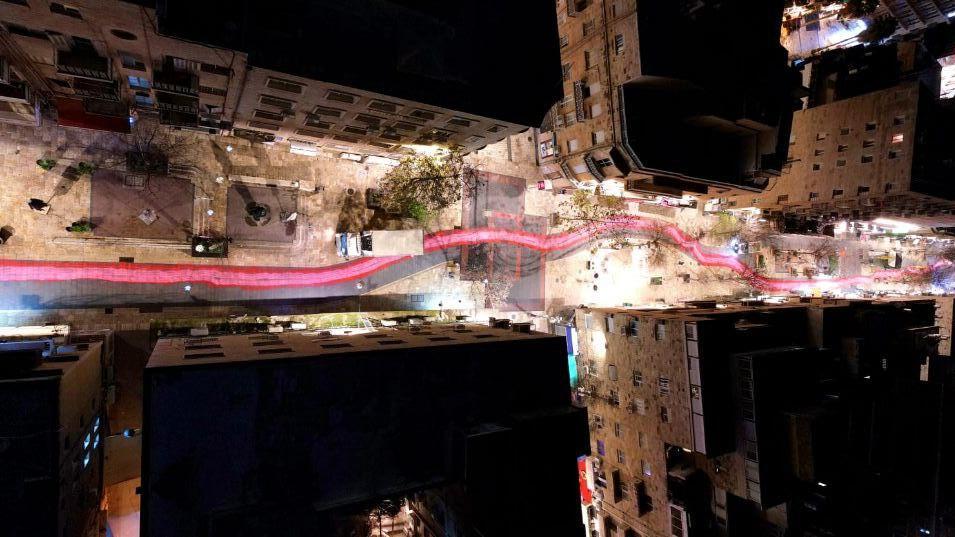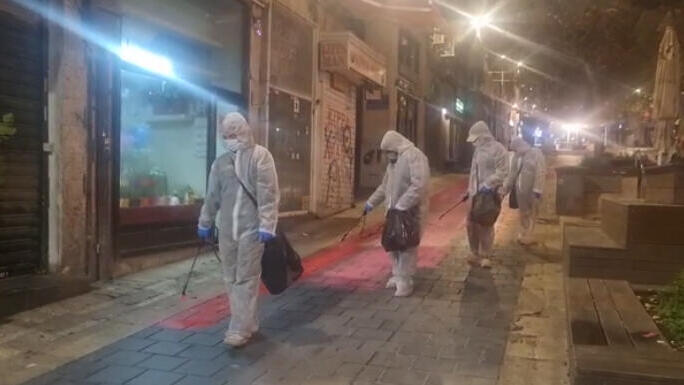 Additionally, many high school students skipped school and protested outside of the Prime Minister's Office.
Tel Aviv, the hub of weekly protests each Saturday night, is also seeing a wide array of demonstrations throughout the city. Many central roads have been blocked by protesters, and violence ensued in several locations. The police arrested three people for using pepper spray to attack the protesters blocking the road.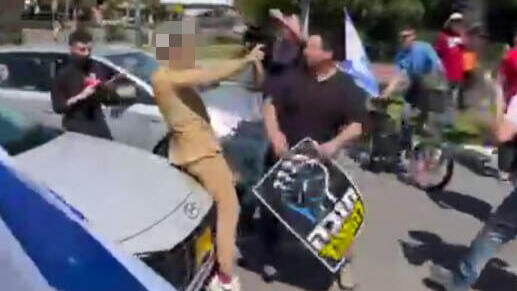 Some 100 protesters gathered outside of the U.S. embassy, holding signs reading "
Biden, we have a problem
" and "Help Israel to save democracy."
A protest march is set to ensue in Tel Aviv, starting at HaBima Square at 7 p.m.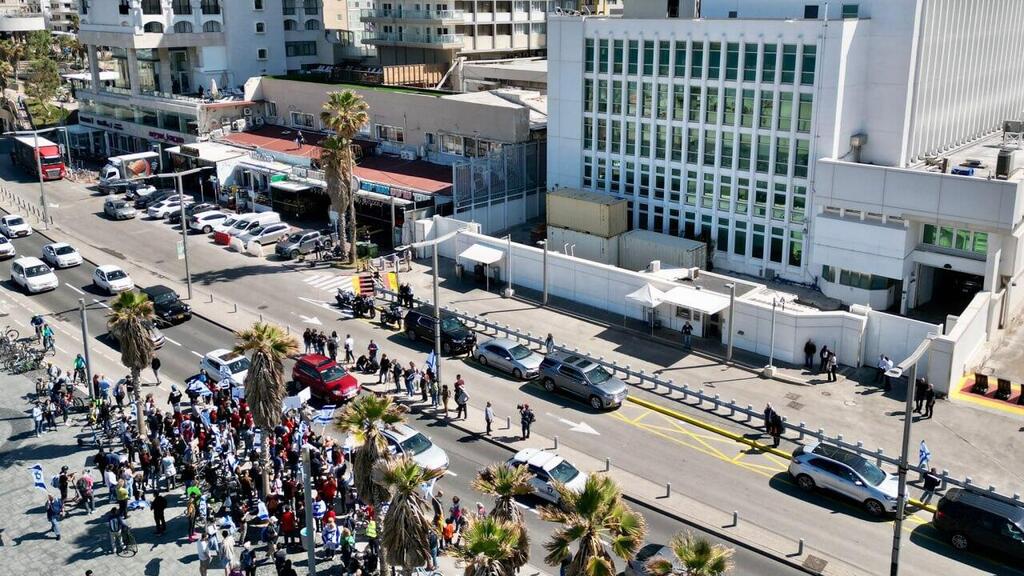 In Haifa, a small flotilla of boats was blocking the shipping lane off the coast of the northern city of Haifa. This demonstration was led by IDF reserves.
Additional rallies are transpiring in many other locations throughout Israel.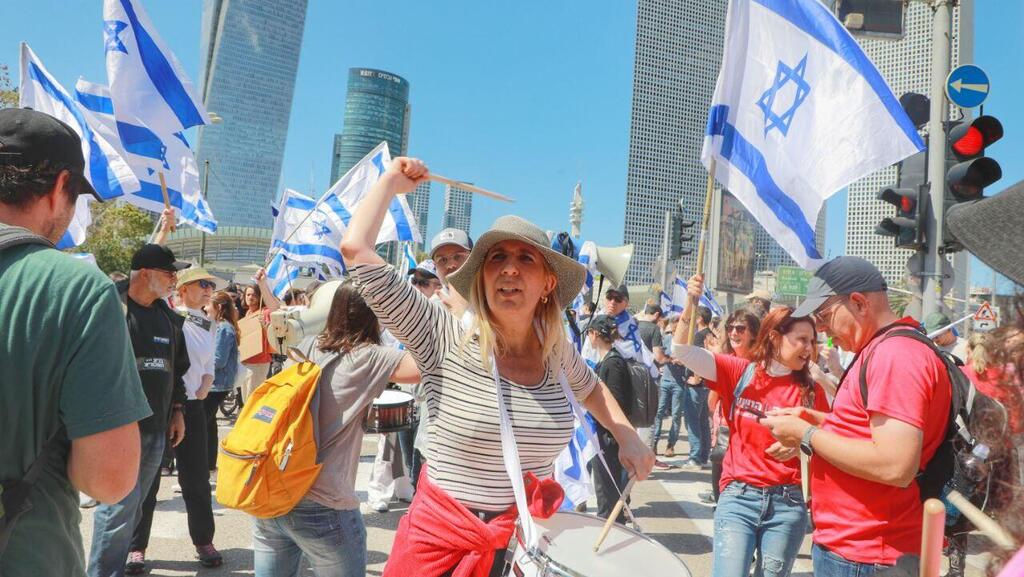 Due to the wave of
nationwide protests
, last week, Netanyahu had to be airlifted to the country's main international airport for an overseas state visit after
protesters blocked the road leading there
, brandishing signs that read "don't come back!" Tens of thousands have been attending weekly protests across the country each Saturday night.