President Isaac Herzog on Monday convened 100 mayors and local council leaders in order to formulate an outline for dialogue over the government's judicial overhaul, claiming an agreement is closer than ever.
Over the past several weeks, Herzog and members of research institutes worked to construct an outline that could act as a compromise over the legislative push by Prime Minister Benjamin Netanyahu's government.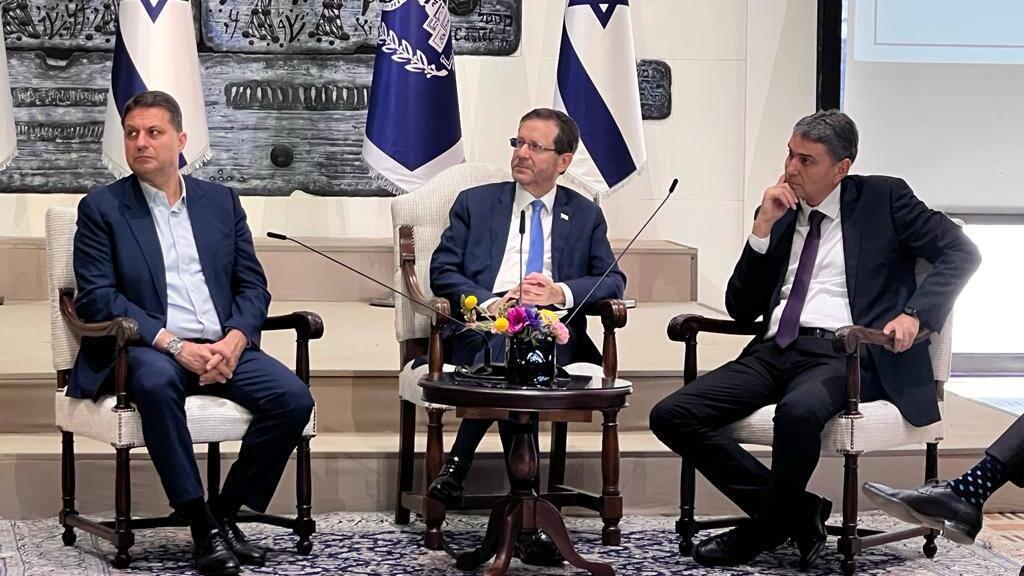 "There are behind-the-scenes agreements on most things," Herzog said, adding that agreement on the outstanding issues depends on the leadership in both the coalition and opposition and their ability to rise to the occasion and understand the alternative. "If they put the country and its citizens above all else, they may realize that this is a defining constitutional moment that were are facing and are able to use to our advantage," he said.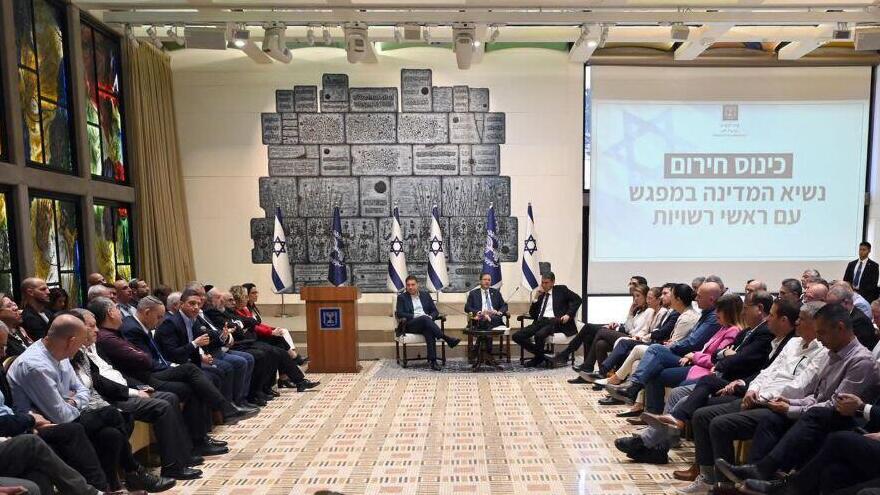 Herzog explained that the outline he is working towards takes into account the interests and goals of both sides. He said it would bring diversity into the judiciary, and broadly reflect the different opinions and communities.
"It lays down important and historic constitutional foundations, it sets a healthy balance of powers between authorities, it maintains democracy and human rights," the president said. "It protects the minorities amongst us, and maintains the democratic and Jewish nature of the State of Israel."
Opposition leader Yair Lapid urged the coalition to head the president's call. "I am calling on the coalition, to listen to the president. Announce an immediate freeze of the legislation and we will sit to discuss the outline he is preparing."