Palestinian Authority forces including snipers, were positioned in West Bank cities on Tuesday, hours after the
arrest of Musab Shtayyeh,
a senior Hamas operative, by the PA security.
Hundreds of Palestinian youths in Nablus, hurled rocks at the PA's armored vehicles as gunfire was heard across the city throughout the day and during the funeral of a man killed in clashes earlier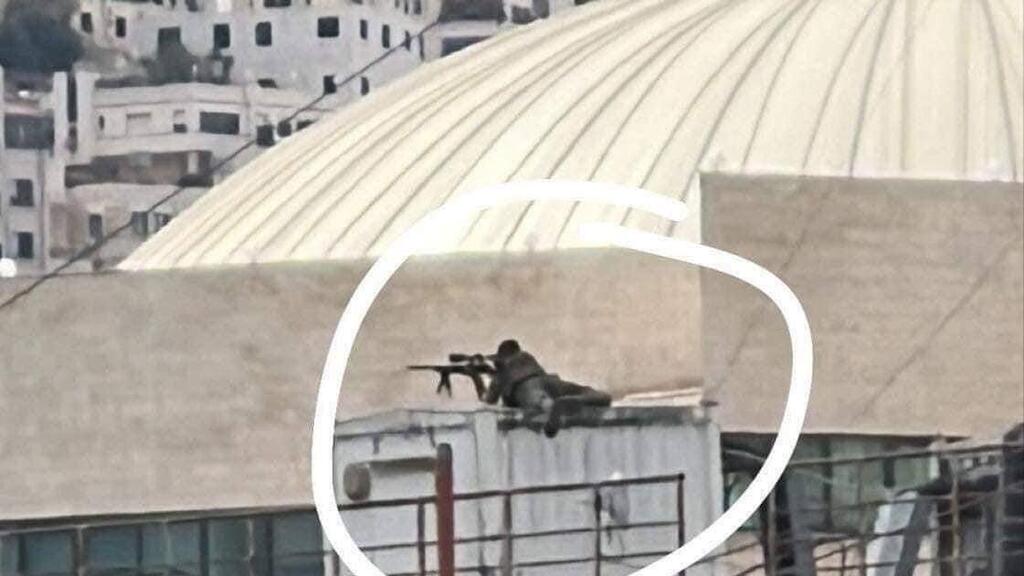 Militants also smashed several security cameras belonging to the PA across the city, burned tires and fired at local media stations. Riots were also reported in nearby villages and in the Balata refugee camp.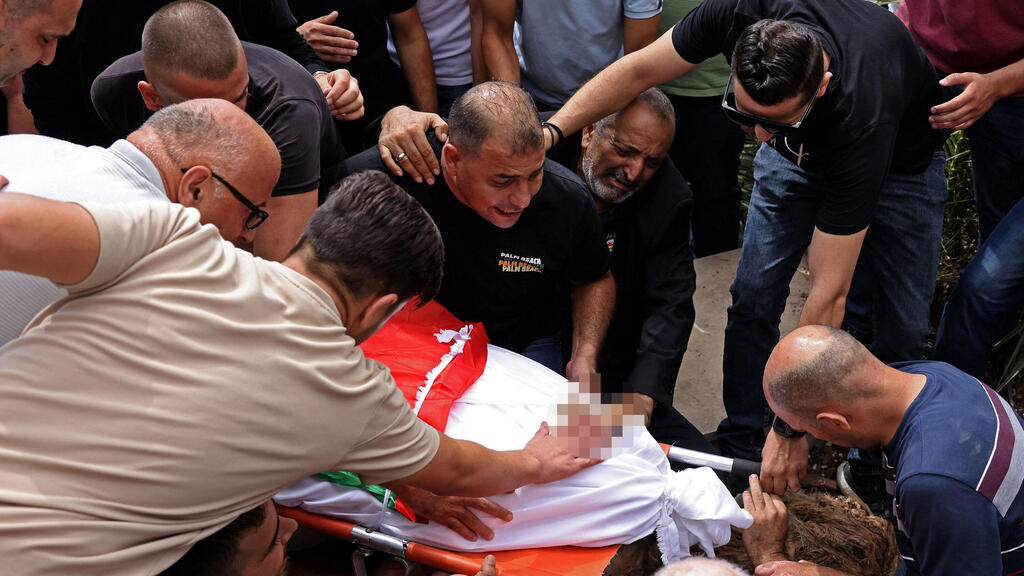 More demonstrations were expected in Jenin and in Ramallah.
Palestinian factions in Nablus announced a general strike, demanding Shtayyeh's release, warning the PA not to hand over the militant to Israeli authorities. Nablus An-Najah University suspended in campus learning and sent their students home as institutions of the Palestinian government were closed.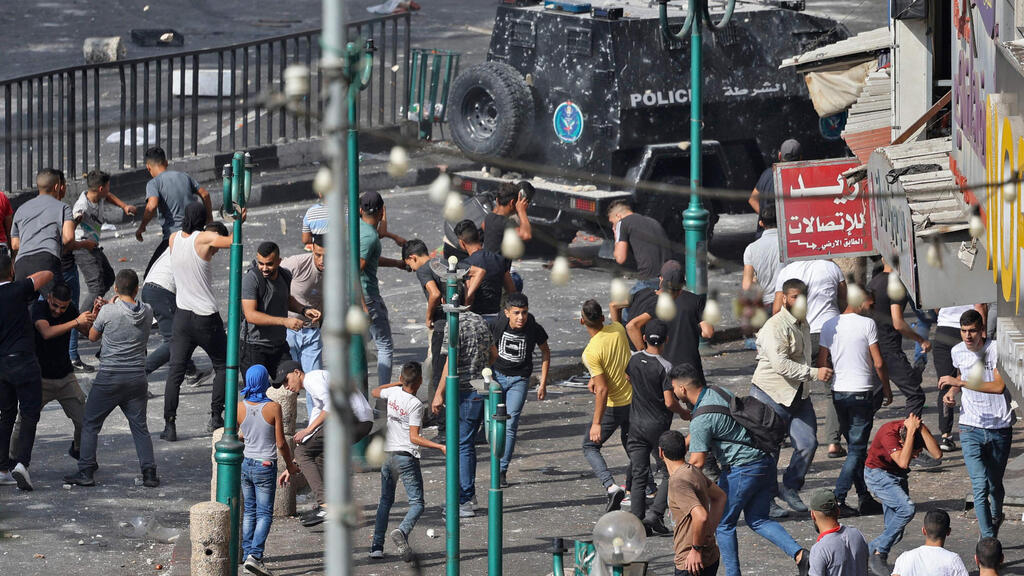 A Hamas spokesperson slammed Palestinian President Mahmoud Abbas, who is currently in New York for the United Nation's General Assembly - and said he was working in the service of the Israeli security apparatus and against the Palestinian people.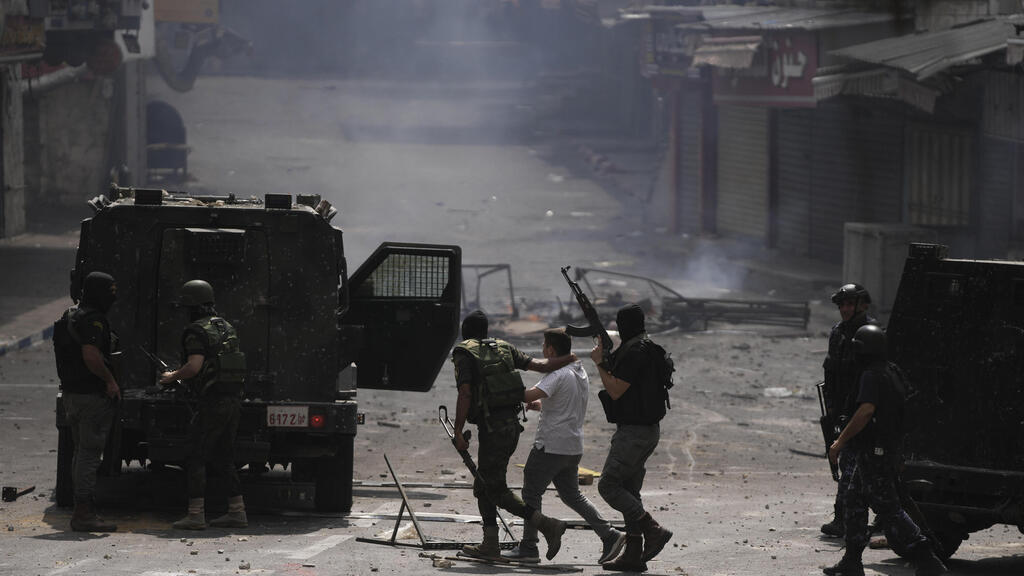 The spokesman for the Palestinian presidency, Nabil Abu Roudeina, called for "calm".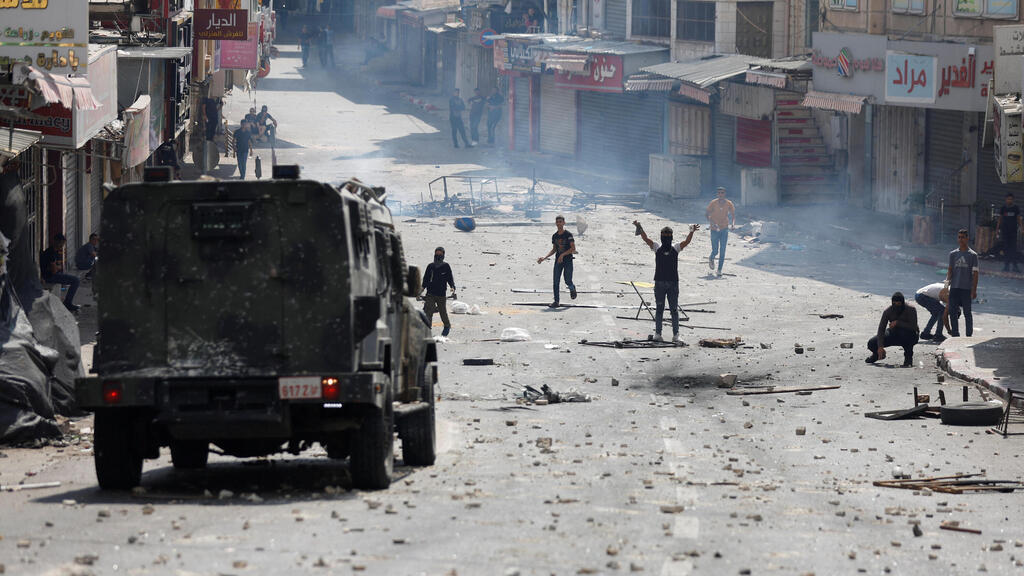 "We must maintain national unity and respect law and order. We must focus on our main battle against the Israeli occupation and for the liberation of Jerusalem", Abu Rudeina said.