The fact that Hamas caught Israel unawares on the morning of October 7 is fairly common knowledge and mostly goes unchallenged, even by the most ardent anti-Israeli critics out there, but there is one place that disputes this altogether, and it comes from Norway, of all places.
Dagbladet is the Nordic nation's third most circulated newspaper and, according to its report, Israel is the one that started the war. This bit of news is accompanied with many photos, documenting the hardships Palestinians inside Gaza face as they head south, but very little about the hardships Israeli families in Kibutz Be'eri and Kfar Aza went through.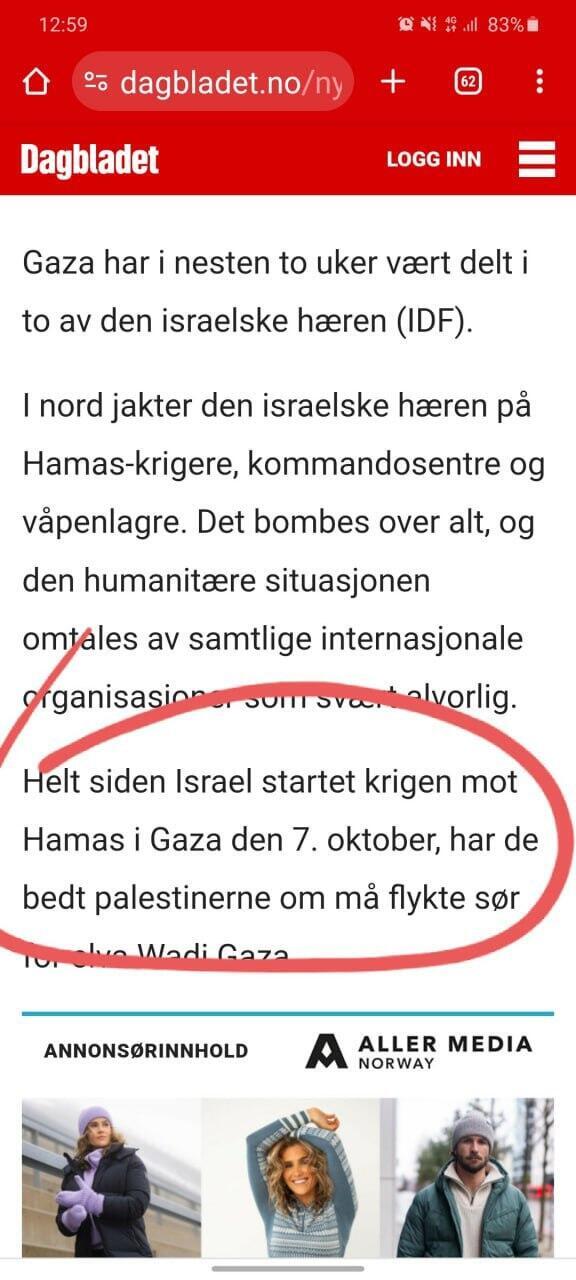 "How can you say Israel started it?" exclaims Liad Scharf, an Israeli who used to live in Norway. "It's unacceptable. These are three Norwegian correspondents and they knew full well they were lying. Reading it is shocking."
The report said: "In the north, the Israeli soldiers hunt Hamas fighters, command centers and weapons depots. There are bombs everywhere, and the humanitarian situation is being discussed by all international organizations. Ever since Israel went to war with Hamas on October 7, they have asked the Palestinians to flee south of the Wadi Gaza river."
Israeli ambassador to Norway, Avi Nir-Feldklein, posted on the X platform: "We have seen many lows in #Norwegian media since #Hamas attacked #Israeli civilians on October 7th, butchered them, burned them alive, raped women, but @dagbladet this is already a blood libel, Israel started the war? Who? This 9-month-old baby that was kidnapped by the genocidal #terror organization and being held already for 43 days as hostage? What about respect for #journalism? What about your responsibility for your readers and for facts and truth?"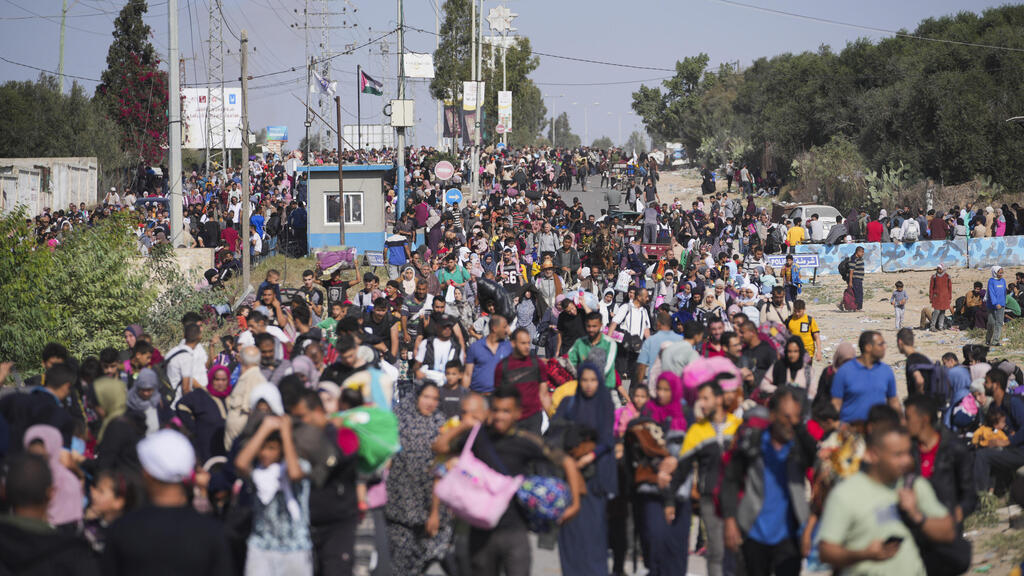 It's worth noting that the article has since been edited, and the paragraph now reads "Ever since Israel went to war with Hamas,
in response to the terrorist attack on October 7
, they have asked the Palestinians to flee south of the Wadi Gaza river."
The article goes on to cite many Palestinians who gave their account to the newspaper. One man, walking along the humanitarian corridor, said: "There were bodies, including children, along the road. Twenty meters away there was a man who was shot. He stepped out of line and was shot in the head."
Another man accused the IDF of shooting an innocent man in the head. "People from the group were called up and asked to stand next to each other. A man in a white robe was called to and asked to read his ID number. Before he could finish it, he was shot in the head by a sniper," the article cites him as saying.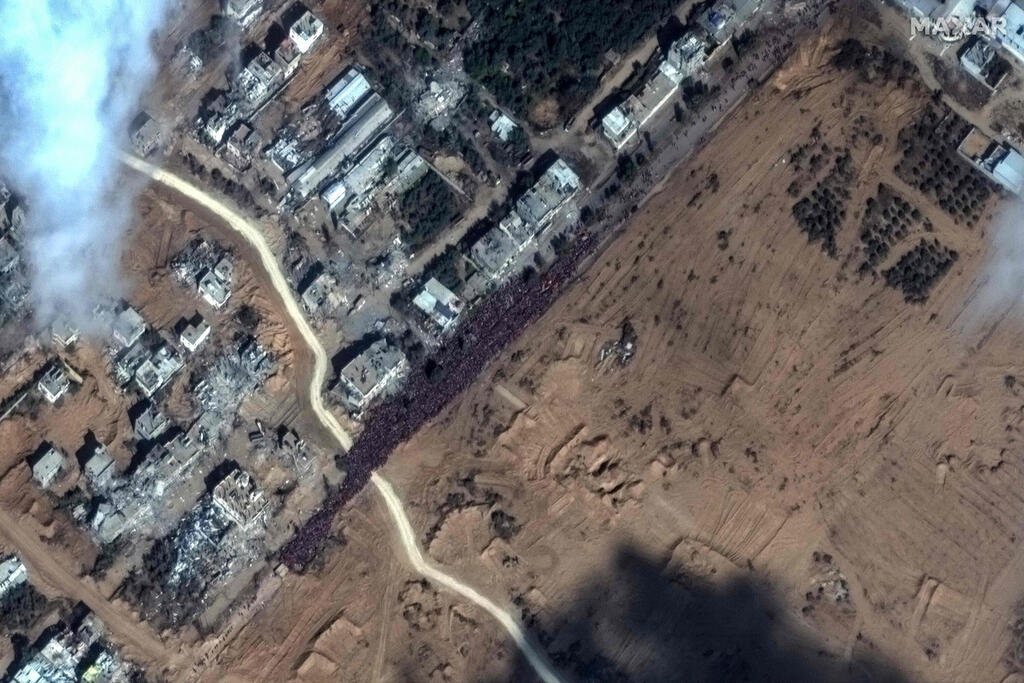 While there's little doubt the march south has been difficult for many whose health is compromised, these latest wild accusations from those speaking to the Norwegian paper, along with a few others written in that article, have not been independently verified.
However, another video that surfaced online shows Israeli soldiers giving bottles of water and medical care to Palestinian civilians as they made the arduous journey.