Prime Minister Yair Lapid said on Sunday that a series of gestures on Saudi Arabia's part toward the Jewish state constitutes a form of normalization between the countries.
"What's happening with Saudi Arabia is indeed normalization," Lapid said at the opening of the weekly Cabinet meeting but reserved that the process is progressing in "baby steps."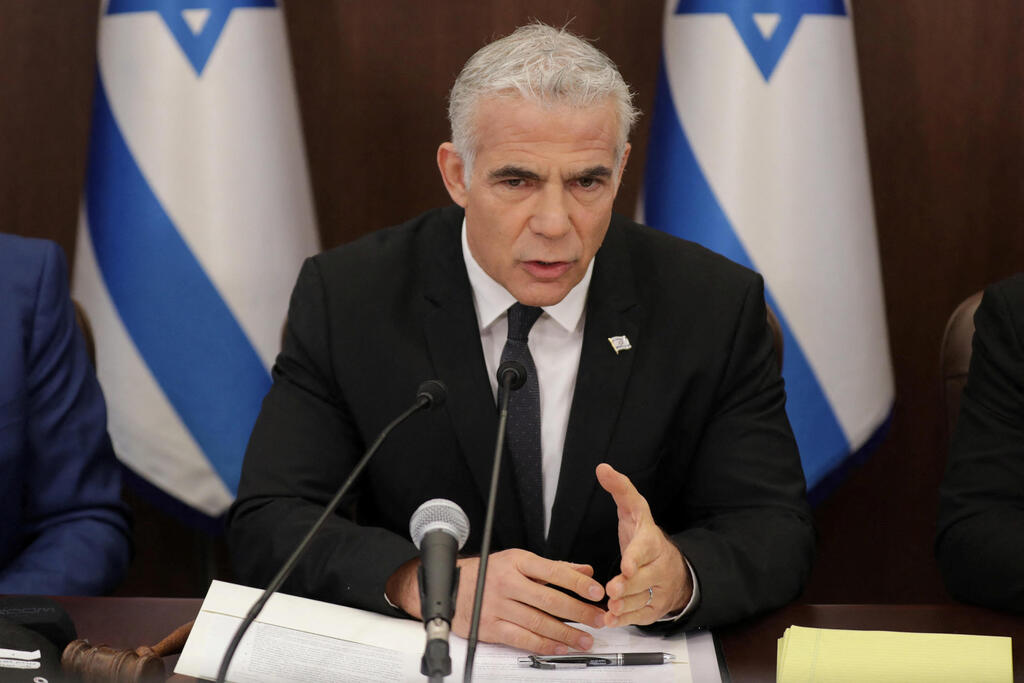 Riyadh announced over the weekend it would allow commercial flights from Israel to use its airspace en route to the Far East. Lapid called the decision "an important step toward Israel's integration into the region" and added that the move would "save money and time for our citizens and increase competitiveness between airlines."
However, Saudi Arabia's foreign minister said on Saturday he was not aware of any discussions on a Gulf-Israeli defense alliance and that the kingdom was not involved in such talks.
Prince Faisal bin Farhan Al Saud told reporters after a U.S.-Arab summit that Riyadh's decision to open its airspace to all air carriers had nothing to do with establishing diplomatic ties with Israel and was not a precursor to further steps.
Meanwhile, speaking to CNN in an interview, Saudi Minister of State for Foreign Affairs Adel al-Jubeir
reiterated the Gulf kingdom's lost-held stance
that it will not fully normalize relations with Israel until a two-state solution with the Palestinian population is reached.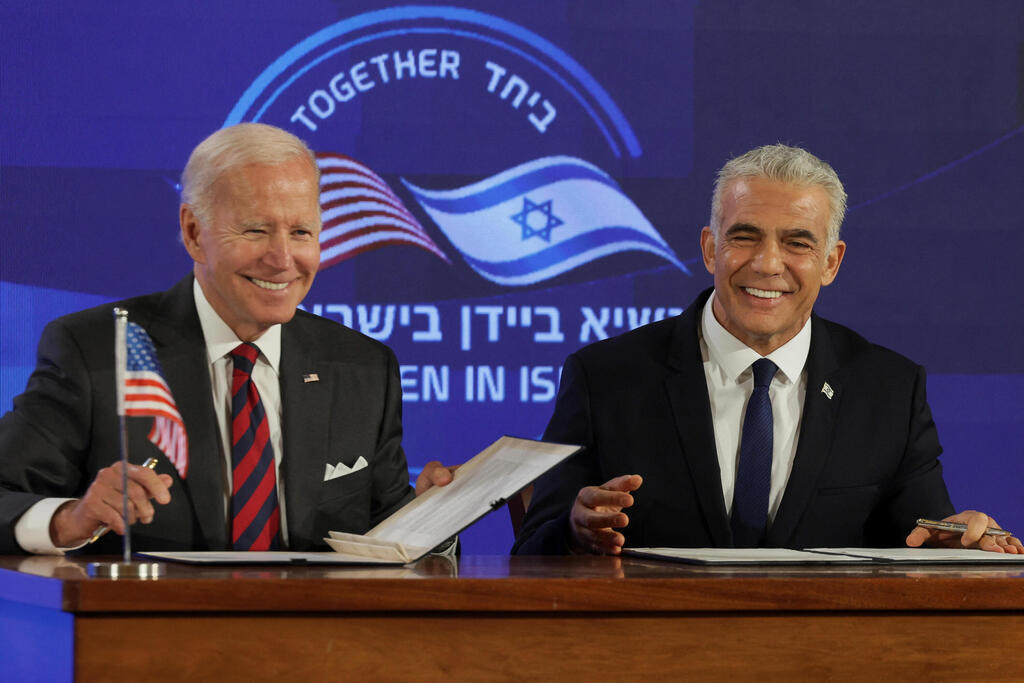 Lapid also said that U.S. President Joe Biden's visit to Israel last week "had five legs", with the main ones being the Iranian issue, the normalization with Saudi Arabia, and defense cooperation between Israel and the United States.
Additional topics discussed during the American president's visit are economic cooperation with India, and
the Jerusalem Declaration
— a strategic partnership agreement between Israel and the U.S. that Lapid and Biden signed.