The IDF announced on Wednesday that it made its first use of the David's Sling missile defense system to intercept a rocket from the Gaza Strip aimed at Tel Aviv.
The system, formerly known as Magic Want, was first integrated into the Israeli Air Force air defense apparatus in 2016 and was declared operational six years ago. Ynet has learned that one David's Sling interceptor was fired at a rocket targeting Tel Aviv around 2pm Wednesday.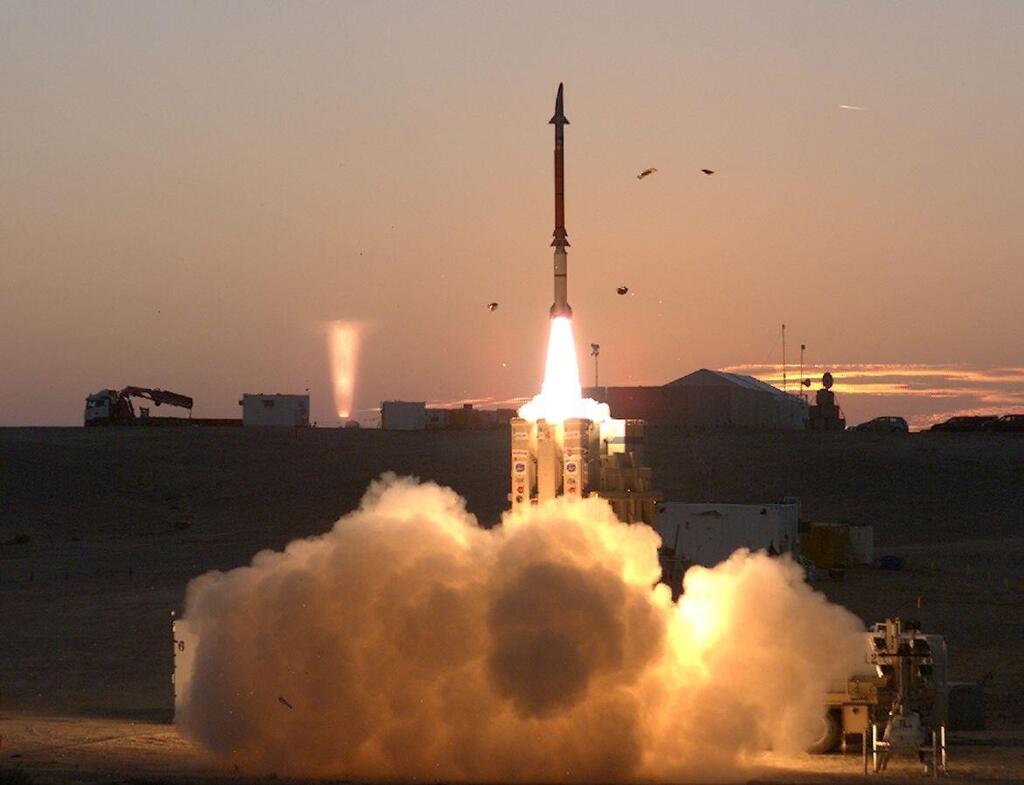 This was the first successful operational use of the system, after unsuccessful attempts in 2018 to intercept rockets fired from Syria. David's Sling interceptors reportedly cost and estimated million dollars each.
The system is designed to deal with significant threats such as heavy rockets and ballistic missiles in the layer between Iron Dome (which tackles short-range threats such as mortars, Qassams and grads) and the Arrow 2 and Arrow 3 systems, designed against long-range missiles, mainly from Iran, that move outside the atmosphere.
Last month, Finland announced one day after joining NATO
it will purchase the David's Sling system from Israel
for $345 million, stating that additional purchase of the system will be made in the future for another $236 million. The Finnish statement noted that the deal requires approval from the U.S. government, as the system was developed in cooperation with U.S. defense contractor Raytheon.
Meanwhile, the IDF reported that some
270 rockets have been fired from the Gaza Strip into Israel
since noon as of 4pm, but 65 of which fell short of the border or crashed into the sea. Sixty-two rockets were intercepted by the Iron Dome missile defense system and three fell in populated areas.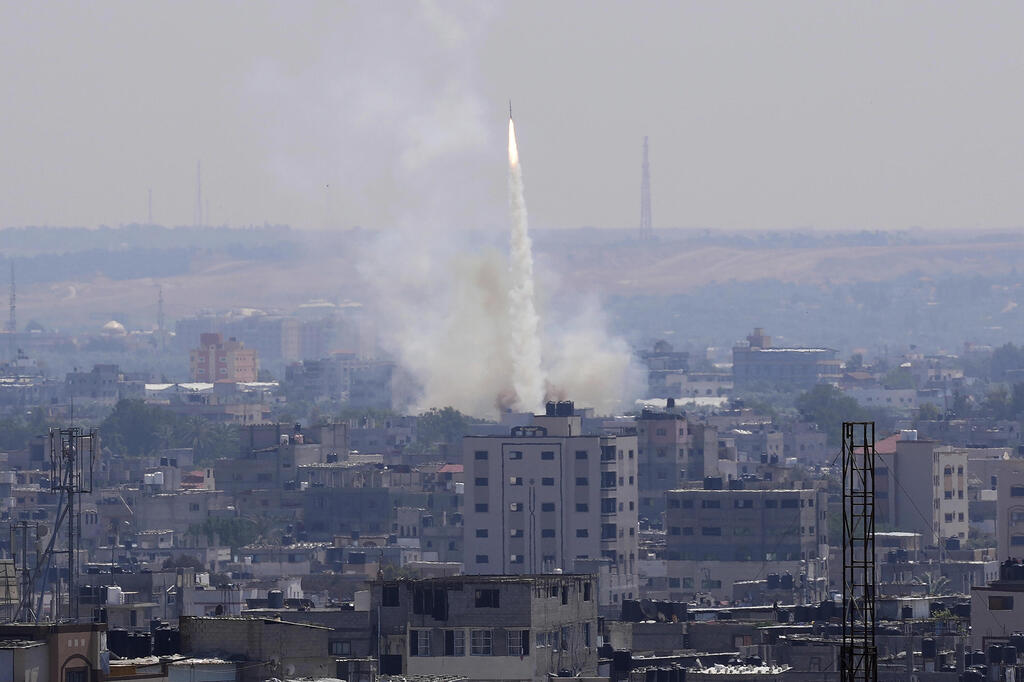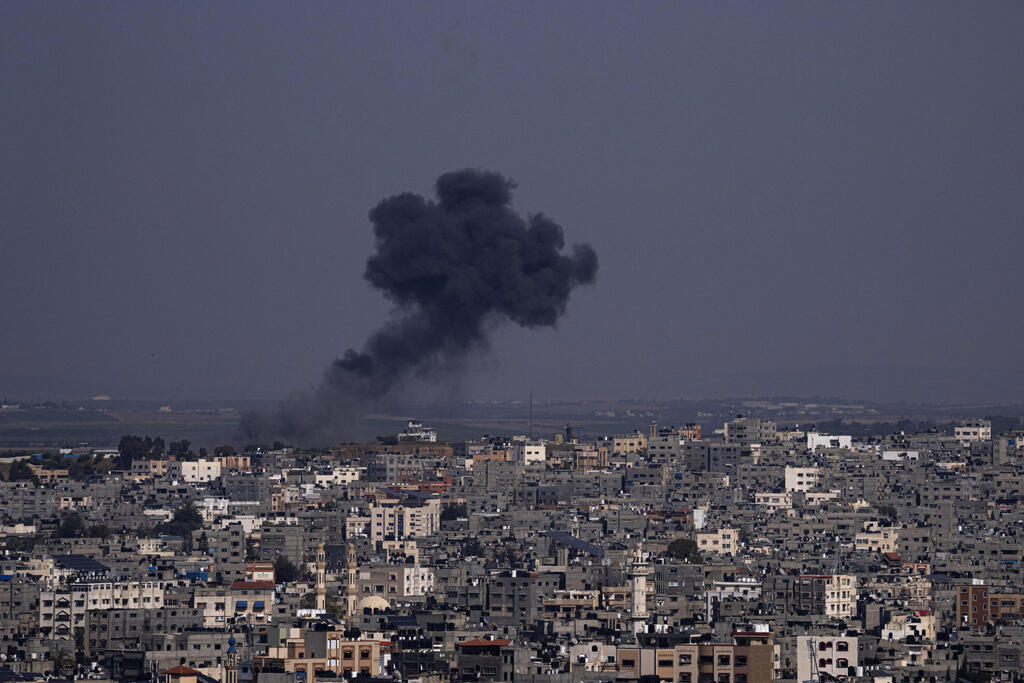 On the other side, the Israeli military struck 53 targets across the Palestinian enclave. The Palestinians reported that at least 20 Palestinians were killed and another 42 injured since Israel launched Operation Shield and Arrow overnight Tuesday.
Meanwhile, a spokesperson for Islamic Jihad said that Egypt has begun contact with Palestinians and Israelis to secure a truce in Gaza. Simultaneously, reports on Egypt's news TV channel say that Egypt is calling for an immediate ceasefire between Israel and Palestinians. An Israeli defense official confirmed the report to Ynet.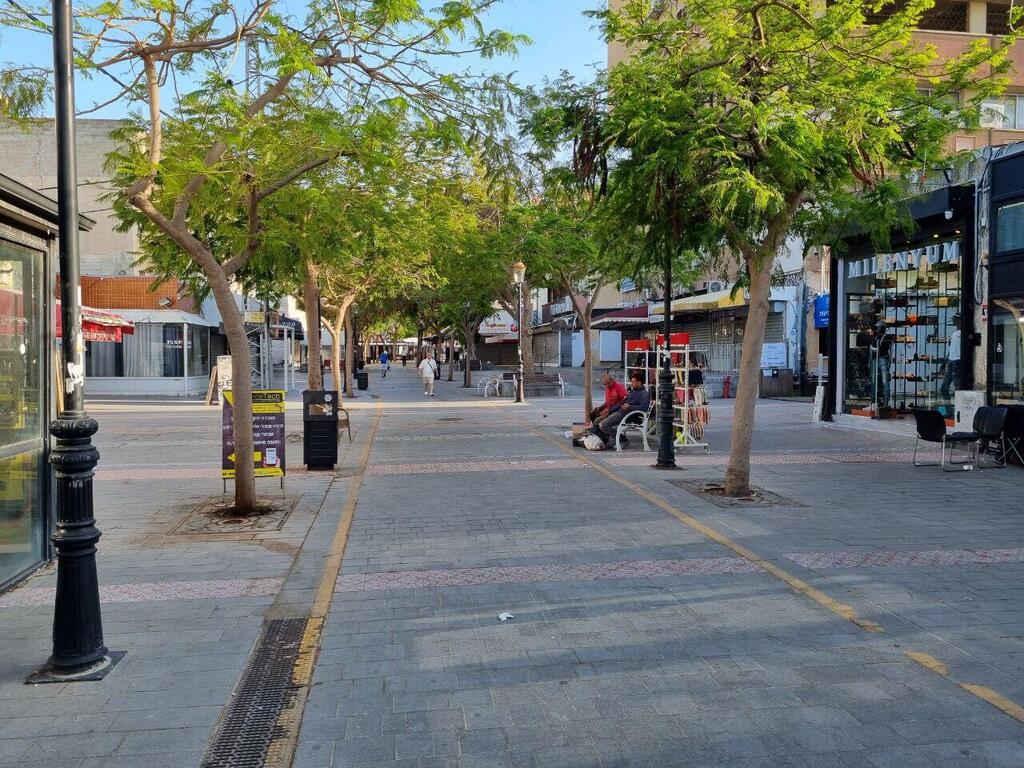 Due to the security situation, Israel's Home Front Command extended the declared emergency situation until Friday at 2pm.
In the Gaza Strip border area, the Negev, and the Lakhish Regional Council, educational institutions will be shuttered, outdoor gatherings will be limited to no more than 10 people and up to 100 indoors, and beaches will remain closed to the public.
In addition, workplaces that have access to a protected area can return to normal activity. In the rest of the country, regular activities are allowed without restrictions.