Just before being put up for bidding by the Sotheby's auction house,
the Codex Sassoon
— the oldest complete copy of the Hebrew Bible as we know it today — will be put up for display at the ANU Museum of the Jewish People in Tel Aviv.
Written by a single Jewish scribe on 400 pages of parchment about 1,100 years ago, the Codex Sassoon could become the most expensive book or document ever sold, estimated to fetch an eye-popping $30 million to $50 million.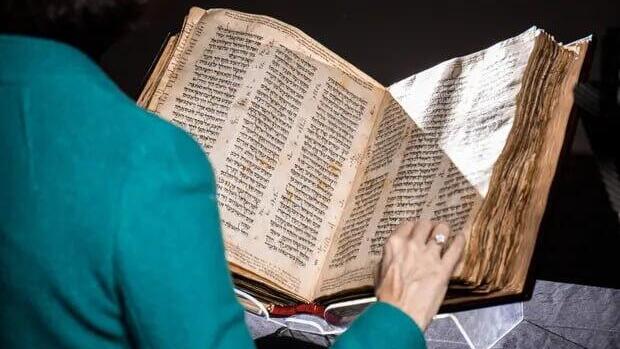 Prior to its arrival in Israel, the ancient tome is embarking on a worldwide tour. It is one of only two known ancient manuscripts comprising almost the entire Hebrew Bible — along with the Aleppo Codex, which is incomplete after hundreds of pages were destroyed in a fire in the 20th century.
The Codex Sassoon is named after book collector David Solomon Sassoon, who acquired it in 1929 for 350 British pounds, the equivalent of about $28,000 in today's money when it resurfaced after 600 years.
Sassoon added his bookplate to the inside cover of the binding, extending a centuries-long string of inscriptions detailing the book's Jewish ownership, much of it throughout what is present-day Syria. The record, however, does not show what happened between when the synagogue where it had been housed was destroyed and Sassoon's acquisition.
But for the last century, it has been in private collections, in contrast to the other books near its caliber which are owned by major museums and are on display. What remains of the Aleppo Codex can be viewed at the Israel Museum in Jerusalem, while a later but more complete copy is on display in Russia.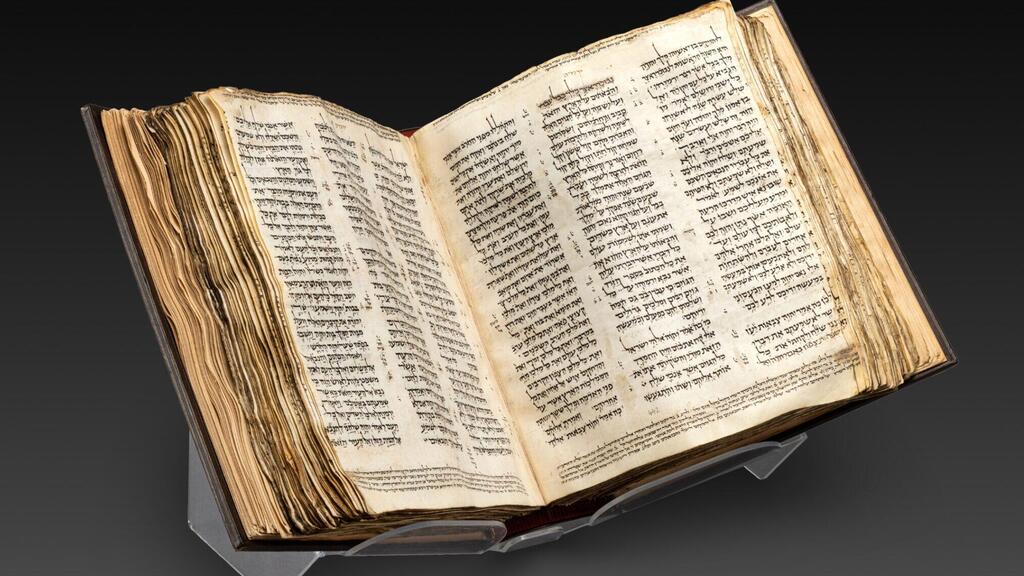 The Codex Sassoon's value won't be determined until after the auction on May 16, but Sotheby's officials said they believed that its final price could top the $43.2 million that the CEO of a hedge fund paid in 2021 for a first-edition copy of the U.S. Constitution sold by the auction house.
Considering the significance of the book's arrival in Israel, ANU Museum will open the exhibition to the general public free of charge with pre-registration between March 23-29, 2023.