The largest-ever official delegation from the UK House of Lords arrived in Israel this week for a four-day visit.
The delegation, organized and facilitated by The European Leadership Network (ELNET) - an NGO whose mission is to strengthen relations between Europe and Israel, and the All-Party Parliamentary Group (APPG) for Britain-Israel, consists of cross-party lords from all three main parties in the upper chamber of Parliament.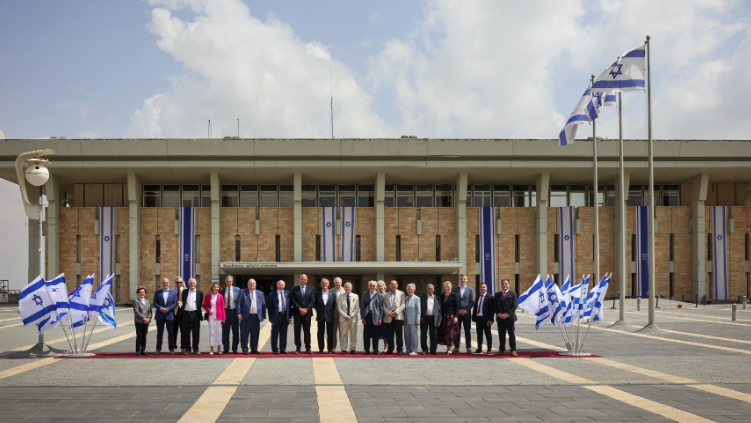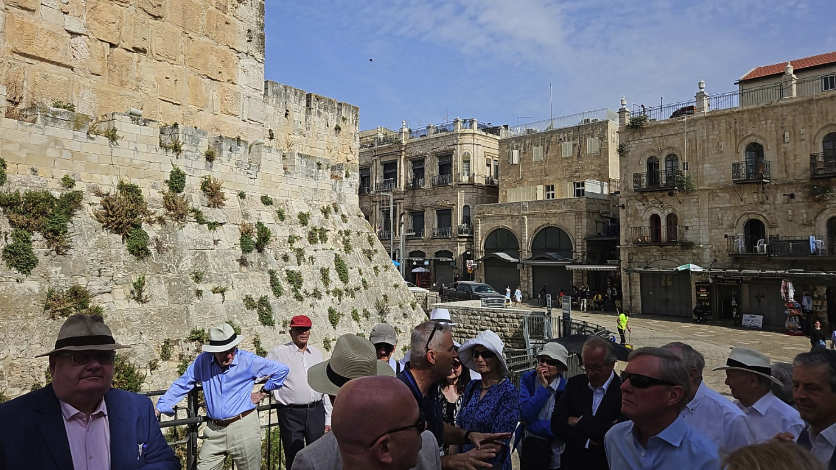 Accompanied by ELNET UK's CEO Joan Ryan and the Lords Chair of the APPG Lord Turnberg, the delegation of 20 Lords kicked off their trip with a tour of the Old City of Jerusalem, in which they visited the Western Wall, Lutheran Church of the Redeemer, and the Church of the Holy Sepulcher. They then proceeded to the Knesset, where they met with Knesset Speaker Amir Ohana and other lawmakers.
"Today I met with a delegation of 19 members of the British House of Lords, led by Lord Turnberg," Ohana tweeted on Monday. "Alongside longstanding supporters of Israel, I was pleased to greet lords who are visiting the country for the first time. Inter-parliamentary relations have an influence on the quality of the relationship between Israel and Britain, a connection that we attribute great importance to and continuously work to strengthen. Thanks to ELNET for organizing the delegation, and welcome to Israel."
On Tuesday, the delegation visited Yad Vashem. Lord Leslie Turnberg, as Co-Chair of the APPG and member of the Labour Party, and Lord Michael Howard, as a former UK Home Secretary and Conservative Party Leader, laid wreaths and lit the flame of remembrance at Yad Vashem.
The itinerary for Wednesday includes a visit to Israel's border regions and to the Iron Dome air defense system, where they will receive briefings on the regional security and diplomatic landscape by ministers and high-level officials, and learn about the many projects across Israel that facilitate coexistence within and between Israel and its regional neighbors. They will then have dinner with British Ambassador Neil Wigan.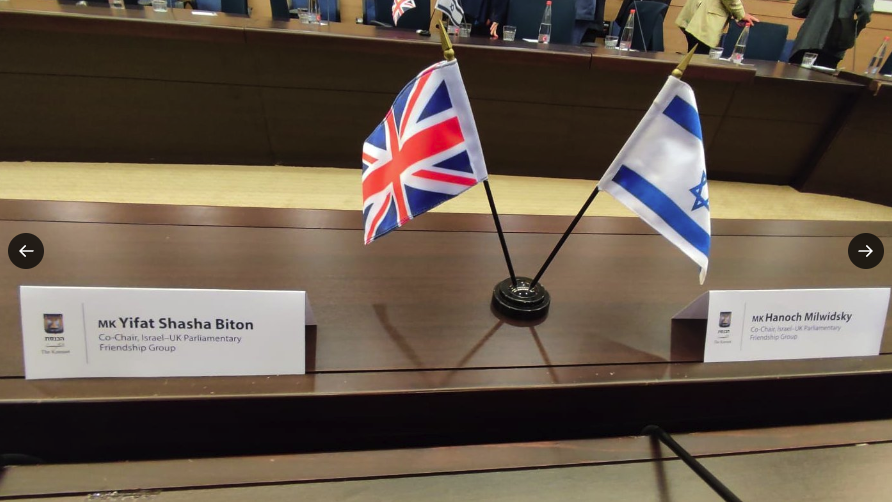 Joan Ryan, former chair of Labour Friends of Israel, said "ELNET UK is delighted to be working with our partners at the APPG on Britain-Israel and to be taking one of the largest-ever Parliamentary delegations to Israel. This trip will provide a unique opportunity for British Parliamentarians to learn about Israel in the round – its successes, its challenges, and the opportunities to enhance and build on the already extensive UK-Israel relationship".
Lord Turnberg, co-chair of the APPG, said "As co-chair of the APPG for Israel, I am delighted to partner with ELNET UK, in bringing so many cross-party colleagues to Israel to deepen the bilateral relationship between our countries.
There are so many ways in which Israel and the UK can work together, from healthcare and technology to agriculture and cyber security. The Lords on this delegation have an impressive plethora of experience and interest and we are looking forward to being inspired on how we can take the UK-Israel relationship forward during this delegation."