Prime Minister Benjamin Netanyahu will depart on Thursday for a weekend visit to London accompanied by his wife.
This will be the couple's third trip to Europe after they visited Paris and Rome in recent weeks and the prime minister can expect to be greeted by large demonstrations of Israelis and members of the Jewish community, opposing his government's policies, during his visit.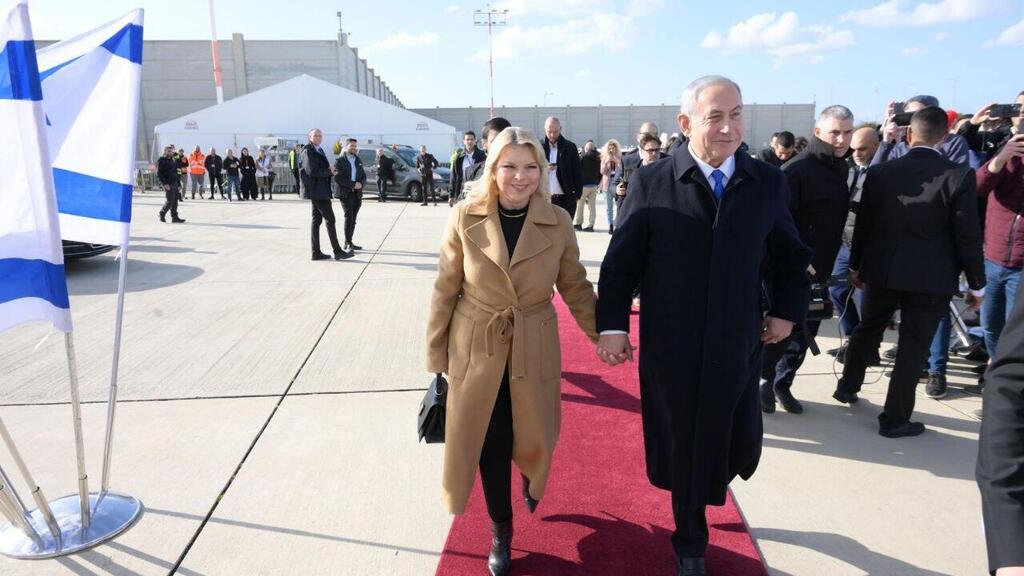 Netanyahu has only two meetings scheduled on Friday, one with British PM Rishi Sunak and the other with Suella Braverman Britain's home secretary. The prime minister will meet Sunak at Downing Street for one hour, pose for cameras, and perhaps give brief statements. The two leaders will discuss the dangers posed by Iran and the concern of both Israel and the UK over uranium enrichment which has already reached 85%.
Netanyahu is seeking to enlist Britain's support in presenting a credible military threat to Tehran and is also hoping the UK will support an arms embargo and the imposition of sanctions on the Islamic Republic.
The leaders will also discuss a free trade agreement, the war in Ukraine and the Palestinian issue. Sunak will present Netanyahu with the position of the international community that urges calm during the Muslim holy month of Ramadan and the implementation of understandings reached at the summit in Sharm el-Sheikh, earlier in the week.
A senior British official said that although the Israeli government's legislative push to overhaul the judicial system is not on the schedule of discussions, it would be difficult to ignore the subject. "Sunak will raise Britain's concerns, when appropriate, the official said. but no public statement on the matter is expected.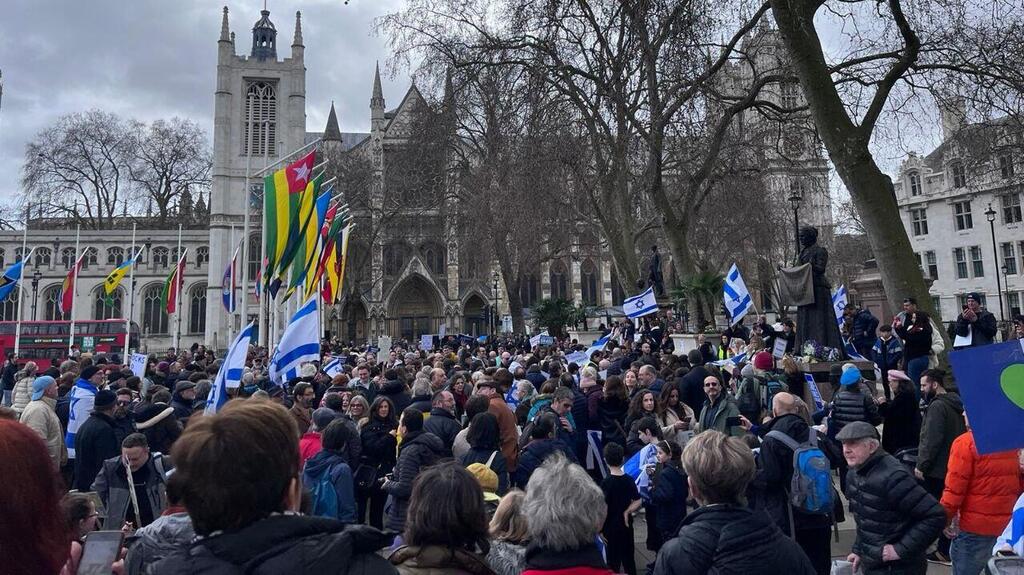 In his meeting with the Home Secretary, later in the day, Netanyahu will discuss the possible classification of the Iranian Revolutionary Guard Corps as a terror organization. Although Braverman had stated her support for such a move, the British foreign office opposes it.
Netanyahu has no meeting planned with the British Jewish community or business sector and will be staying in town until late on Saturday, before flying back to Israel.