Britain's main opposition Labour Party has suspended high-profile lawmaker Diane Abbott over a letter she wrote in which she said the prejudice experienced by Jewish people was similar to, but not the same as, racism.
Labour, which polls indicate is likely to form Britain's next government after an election expected next year, faced accusations of discrimination and harassment against Jews under its former leader Jeremy Corbyn.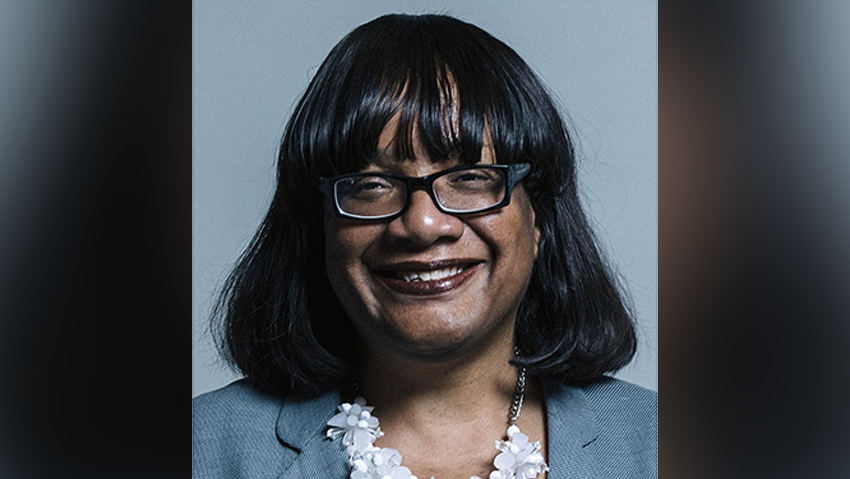 The equalities watchdog found in 2020 Labour had serious failings in the party's handling of persistent antisemitism complaints.
Abbott, 69, was responding to a writer's claims that Irish, Jewish, and Traveller people suffered racism. She said that their experiences were similar to racism but that there were differences.
"They undoubtedly experience prejudice. This is similar to racism and the two words are often used as if they are interchangeable," she wrote.
"It is true that many types of white people with points of difference, such as redheads, can experience this prejudice," she said in the letter. "But they are not all their lives subject to racism."
Abbott, who has been a lawmaker since 1987, was the first Black woman to be elected to parliament in Britain and is a
close ally of Corbyn
for whom she served as the party's spokesperson for home affairs.
In her letter to the Observer, Abbott said that "in pre-civil rights America, Irish people, Jewish people and Travellers were not required to sit at the back of the bus. In apartheid-South Africa, these groups were allowed to vote. And at the height of slavery, there were no white-seeming people manacled on the slave ships."
She later apologized "unreservedly" and withdrew her remarks. "The errors arose in an initial draft being sent," she said in a message posted on Twitter. "But there is no excuse, and I wish to apologize for any anguish caused."
A spokesperson for the Labour Party said she had been suspended pending an investigation.
British politicians condemned her comments made in the letter. The energy secretary, Grant Shapps, who is Jewish, said on Twitter that "once again, Jewish people have to wake up and see a Labour MP casually spouting hateful anti-Semitism."
Corbyn himself was suspended
and blocked from standing as a Labour candidate at the next general election expected next year after claiming antisemitism in the party during his leadership had been "dramatically overstated" for political reasons.
Britain's equalities watchdog said earlier this year the Labour Party had made sufficient changes over the last two years to tackle antisemitism.