An IDF officer and a conscript were wounded on Monday in a raid on Nablus to arrest a terror suspect.
Forces encountered stone-throwing and the hurling of explosive devices at them when they apprehended a wanted Palestinian man. The wounded were injured from shrapnel and were transported to the hospital.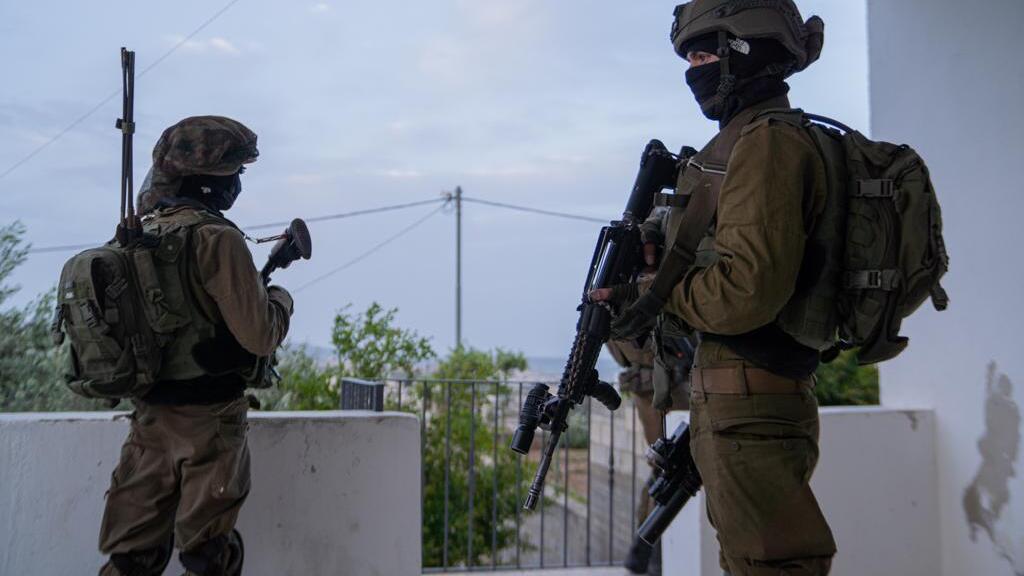 The military said three other men were arrested elsewhere in the West Bank and handed over to the Shin Bet for interrogation.
Earlier and amid the rising tension of recent days, IDF forces were seen training in Tel Aviv and Herzliya, a city to its north, to assist the police in securing the streets during the remainder of the Passover and Ramadan holidays.
On Saturday, the military said its forces would bolster police deployment under orders from Defense Minister Yoav Gallant, after three people were murdered in two separate terror attacks over the weekend including sisters Maya and Rina Dee from the West Bank settlement of Efran who were victims of a drive-by shooting attack and Alessandro Parini who was run over in an attack on the Tel Aviv beachfront promenade.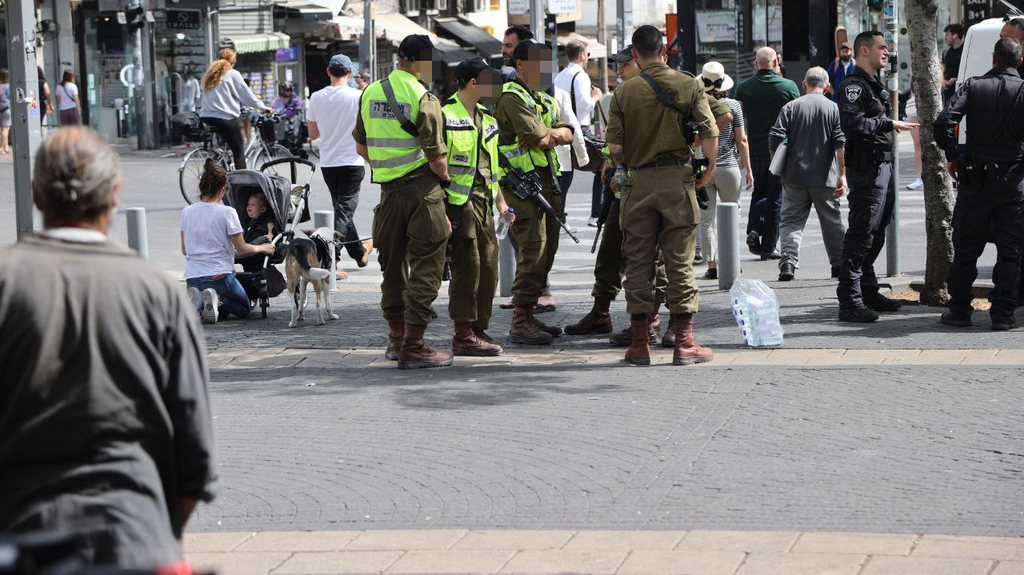 Gallant's order came after consultations held with security officials in the wake of the attacks and as tensions were mounting around the Temple Mount.
He also instructed more troops to be deployed to the West Bank and the partition wall and ordered a closure on the West Bank until the end of Passover on Wednesday night.
West Bank Palestinians would, therefore, be unable to pray at the al Aqsa mosque in Jerusalem until then, and other measures put in place to allow Muslims to celebrate the holiday would also be suspended.