Israeli police raided Al-Aqsa Mosque in Jerusalem's Old City early Wednesday and attacked Palestinian worshippers, Palestinian media reported, raising fears of wider tensions as Islamic and Jewish holidays overlap.
The incidents sparked a wave of Palestinian protests, condemnations, and violence. The Israeli military said sirens warning of incoming rockets sounded in Israeli communities around the Gaza Strip.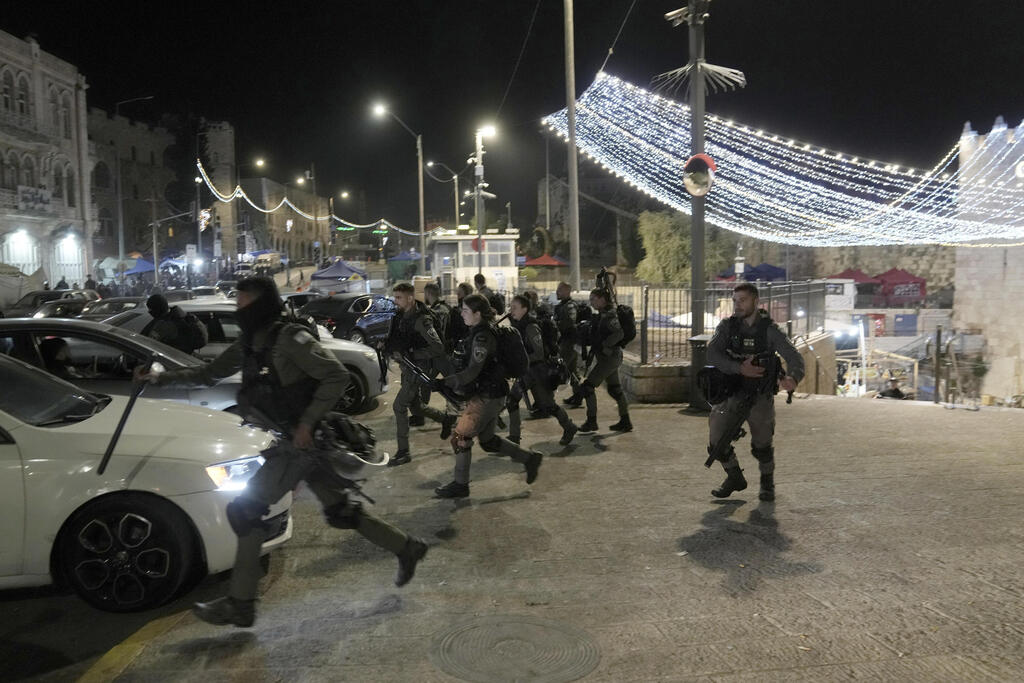 Tension has already been high in east Jerusalem and the West Bank for months, and fears of further violence were fueled by the convergence of the Muslim holy fast month and the Passover.
Such confrontations at the contested holy compound, the third holiest shrine in Islam that is also the most sacred site in Judaism and referred to as the Temple Mount, have sparked deadly cross-border wars between Israel and Gaza's Hamas rulers in the past, the last was in 2021.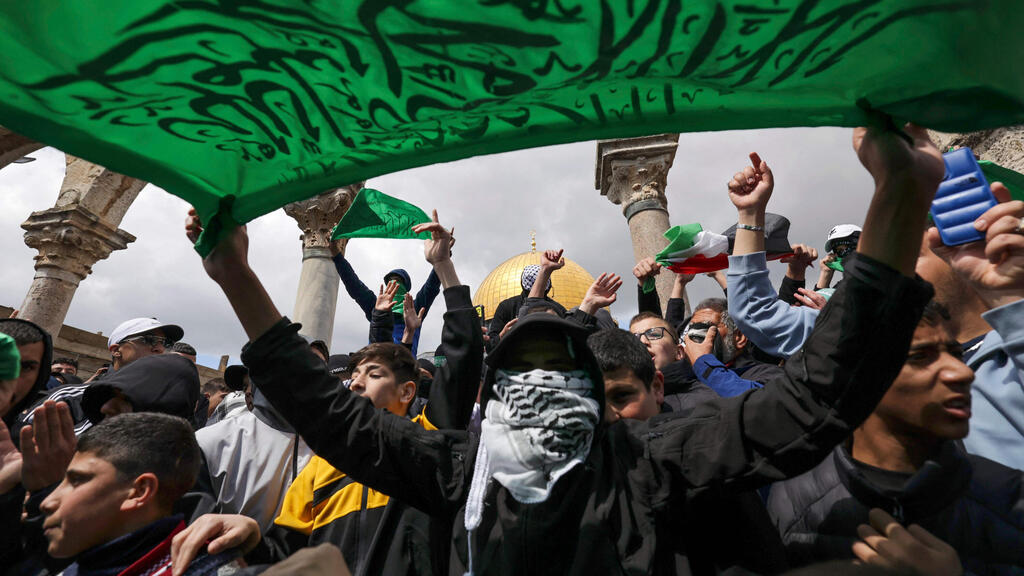 Videos on social media purportedly showed Israeli police officers beating Palestinians with batons and rifle butts at the mosque in the contested hilltop site revered by both Muslims and Jews.
The official Palestinian news agency, Wafa, reported that dozens of worshipers, who spend all the night in Ramadan praying, were injured when the police raided the mosque.
It was not immediately clear what sparked the violence. The Israeli police said it used force to evacuate worshippers who were holed up at the mosque with fireworks, rocks, and sticks. They added that an officer was injured in his leg by a stone and that dozens of "rioters" were arrested.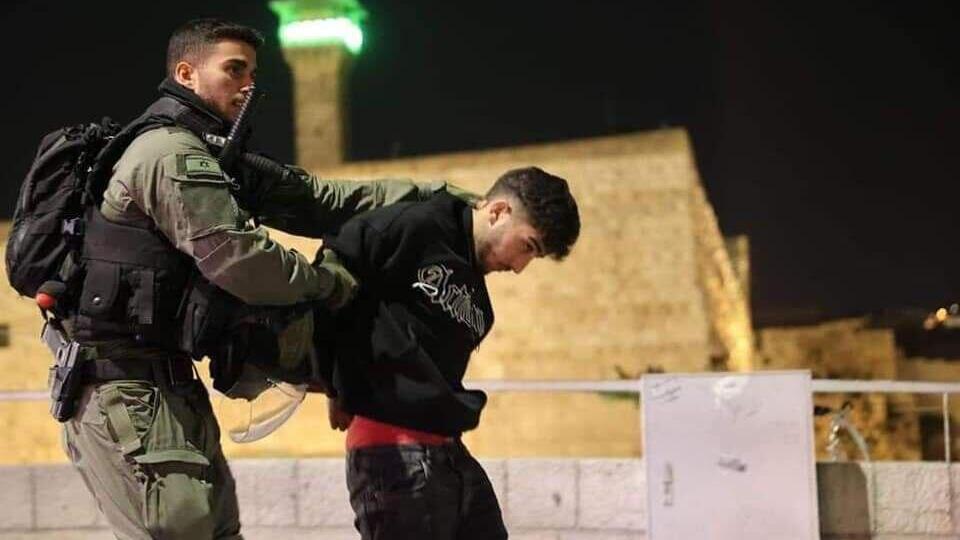 Talab Abu Eisha, 49, said more than 400 men, women and children were praying at Al-Aqsa when the police encircled the mosque.
"The youths were afraid and started closing the doors," he said, adding that police forces "stormed the eastern corner, beating and arresting men there."
"It was an unprecedented scene of violence in terms of police brutality and intention to hurt the youths," he said, denying police claims that young men were hiding fireworks and rocks. He added that the police prevented all men under 50 years old from passing through the Old City's gates leading to the compound for the dawn prayers.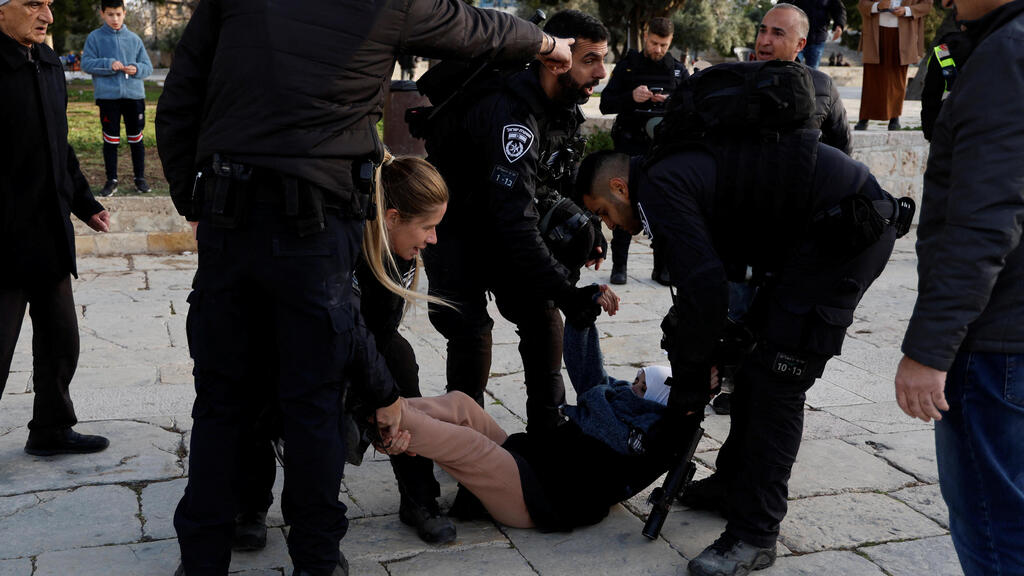 The violence in Jerusalem triggered protests and condemnations from Palestinians. in Gaza, Hamas called for large protests and people started gathering in the streets, with calls to head for the heavily guarded Gaza-Israel frontier for more violent demonstrations.
The Palestinian leadership condemned the attack on the worshippers. The spokesman of Palestinian President Mahmoud Abbas, Nabil Abu Rudeineh, warned Israel that such a move "exceeds all red lines and will lead to a large explosion."
In Gaza, Palestinian militant groups Hamas and Islamic Jihad also called for Palestinian residents of Jerusalem, the West Bank, and Israel to go and gather around Al-Aqsa Mosque and confront Israeli forces.
The Israeli military said Gaza militants fired two barrages of rockets toward southern Israel. Five rockets were intercepted and four landed in open areas. There were no reports of casualties or damage.
First published: 05:50, 04.05.23