Customs officials at the port in Ashdod uncovered an attempt to smuggle 16 tons of material to produce rockets destined to reach the Gaza Strip, it was approved for publication on Thursday.
The spokeswoman for the Tax Authority said that in July Ashdod Customs and the National Cargo Diagnostic Center detained for inspection two containers weighing 54 tons that were supposed to contain sacks of gypsum that had arrived from Turkey for the Gaza Strip. During the inspection, the customs inspectors in Ashdod suspected that some of the material found in the containers was not gypsum, and it was taken to a laboratory for testing, which verified the suspicion that it was ammonium chloride weighing 16 tons that was hidden between the gypsum sacks, which is used by terrorist organizations in Gaza for the rocket production process.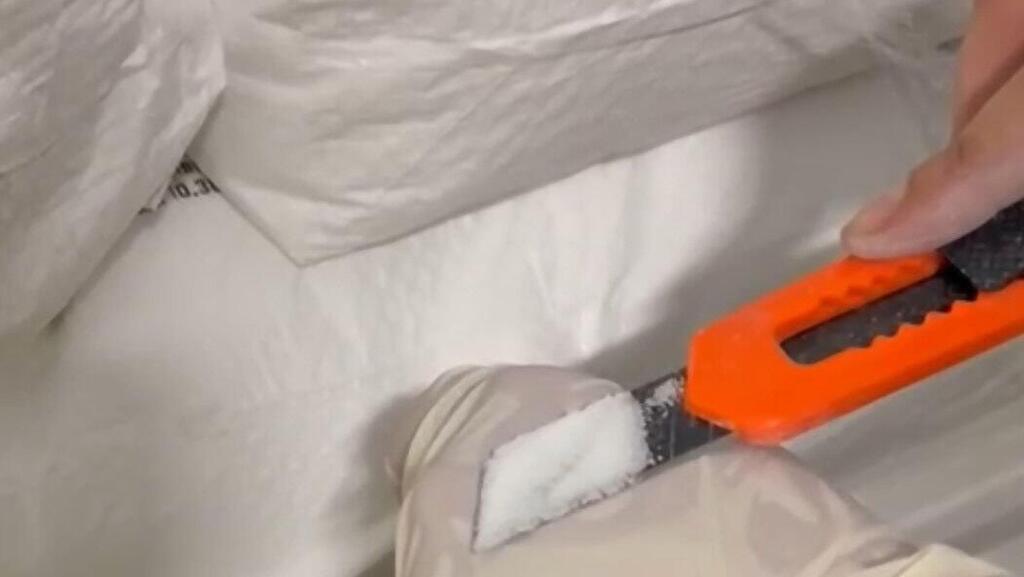 "The Customs Administration at the Tax Authority will continue to act resolutely to thwart the smuggling of dual-use materials and weapons to the Gaza Strip," it said.
On Wednesday afternoon, five Palestinians were killed while trying to detonate an explosive device on the Gaza border fence, during demonstrations against the IDF in the northern Gaza Strip. The rioters intended to throw the device, and apparently were injured when they unexpectedly detonated the explosives. About 100 Gazans participated in the demonstration, while IDF forces were operating at the border to make sure there was no infiltrations. According to the Palestinians, the forces also fired at them and 19 demonstrators were injured.
In July, Israeli security forces thwarted a smuggling attempt near Kibbutz Ashdot Ya'akov in the Jordan Valley, which included explosive devices destined to reach the terrorist organizations in the West Bank. An investigation by the Shin Bet and the security establishment revealed that the cargo that originated in Iran apparently arrived in Jordan via the Hezbollah.
In recent years, the border along the Jordan Valley have become a favorite smuggling route for criminal and terrorist organizations, who try to smuggle arms and money Israel and the West Bank.