Elbit Systems' latest development, a sophisticated automatic mortar system, was debuted this week at the Defence & Security Equipment International (DSEI) exhibition in London.
The Crossbow Next Generation Turreted Mortar System was developed by Elbit Systems' Land under an Israel Defense Force contract.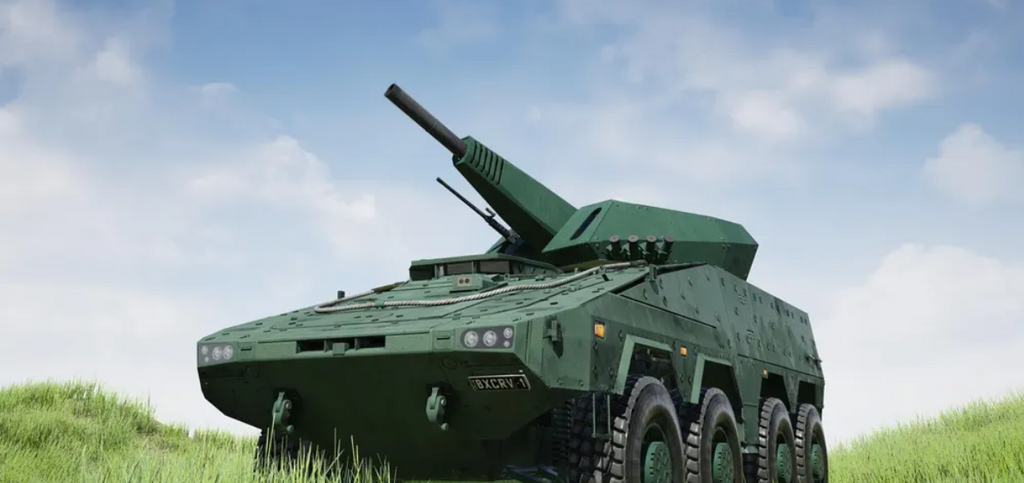 "The Crossbow is the latest and an important addition to our portfolio of automated turret systems," according to Elbit System Land General Manager Yehuda (Udi) Vered. "It is the only automated turret on the market and offers high-performance and precision firepower. We are proud to provide our customers with the most advanced platforms on the market."
The system is capable of shooting the first round in less than 30 seconds and has a maximum fire rate of ten rounds per minute with a sustained rate of six rounds per minute, with a short sensor-to-shooter circle.
It can fire a variety of munitions including the Iron Sting guided mortar munition providing an effective range of up to 10 kilometers. No indexing loading is required for the Crossbow turret and it has the capability of 360-degree infinite pivot.
Designed for UT-120m turrets, it can be integrated onto both wheeled platforms and stationary platforms, as well as tracked vehicles. This makes Crossbow fully compatible with existing NATO ammunition requirements. The Crossbow is fitted with a computerized fire control system, a land navigation system and can be operated in a GPS-denied environment.
Reprinted with permission from
i24NEWS
.