Israel's Prime Minister Benjamin Netanyahu has promised his far-right National Security Minister Itamar Ben Gvir control over a new "National Guard" – a body with vague responsibilities and a leadership appointment that has many on edge.
After months of nationwide protests over the Israeli government's controversial judicial overhaul, Netanyahu announced that the legislation was temporarily put on hold. But in order to make that happen without causing his own coalition to break up, the
Israeli premier gave Ben Gvir his own security force
to reportedly fight crime in exchange for the firebrand minister's pledge to not quit the coalition… for now.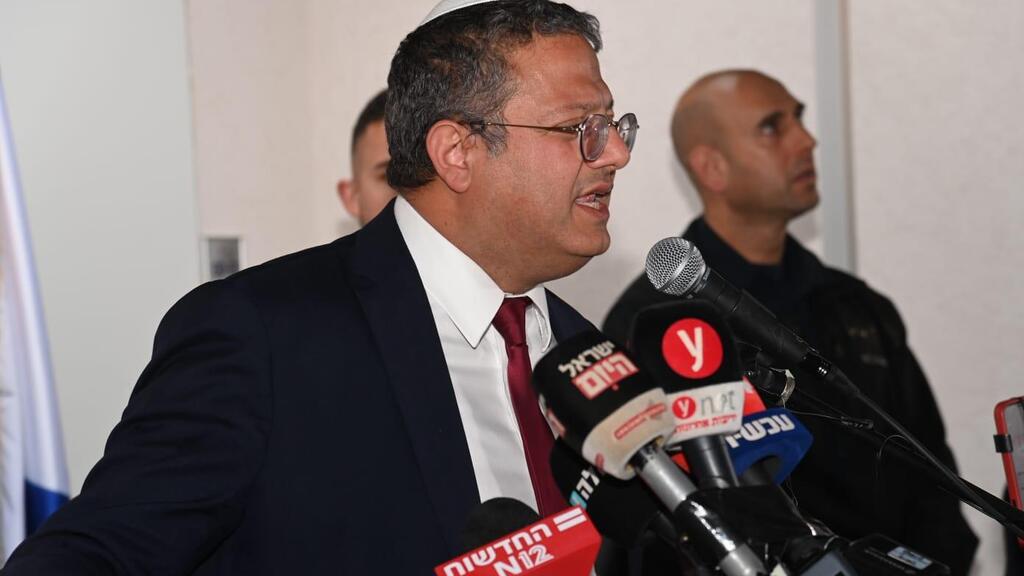 Earlier this week, Ben Gvir circulated a letter to media outlets, signed by Netanyahu, vowing to form the new "National Guard" within the National Security Ministry during the next cabinet meeting on Sunday. He said he would form a committee that would submit a proposal to the cabinet within 60 days, on how to establish the force.
On Wednesday night, protesters demonstrated outside city police stations calling for one police force.
Netanyahu's decision to assign his far-right minister with his own force was criticized by Police Commissioner Kobi Shabtai. "This cannot be the Ben-Gvir guard force or a private militia," sources close to the commissioner said. "A national guard force must operate under the authority of the police," the said.
Ben-Gvir and Shabtai had clashed over the conduct of the police during mass demonstrations, with the commissioner being accused of treating the "anarchists," as the minister called them, too softly.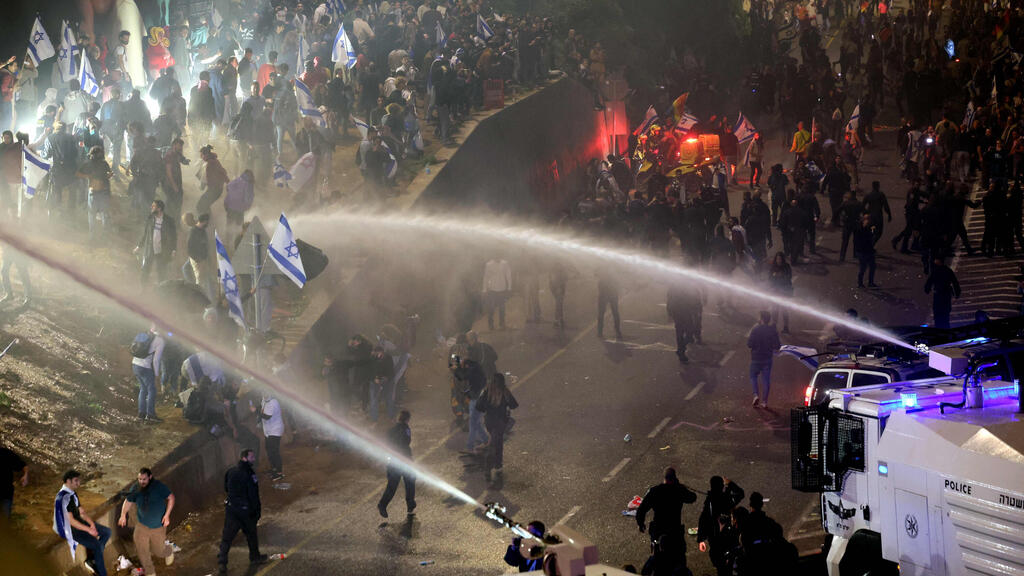 What will this 'National Guard' do?
It's not fully clear what the newly announced body will do. Ben Gvir claimed it will be used to combat crime with a focus on offenses emanating from within the Arab-Israeli community, or "extortion in areas with criminal organizations and mixed cities," as he put it.
He pointed to examples of situations that the Guard would handle, such as what happened during Operation "Guardian of the Walls" in May 2021, when extremist factions in the Arab-Israeli and Jewish sectors rioted against each other in mixed cities across Israel, against the backdrop of rocket firing between Gaza's Hamas terror group and Israel's military.
Sources close to Ben Gvir have said he was planning a proposal for a security force with a budget worth about $280 million comprising of some 2,000 officers, equipped with weapons and dubbed as "combat police."
Ben Gvir claimed that "the last government had tried to build this force, but did not succeed. They had passed an initial budget of $392 million for around 1,800 employees" – referring to a plan by
former Israeli prime minister Naftali Bennet
to create a force composed of active-duty soldiers, reserve officers, and volunteers trained by the Border Police.