Multiple cars slid and violently collided early Thursday due to a thick layer of hail covering the road near the Anava Interchange on Highway 1 in central Israel.
Thirty-one people were slightly injured in an accident involving about 20 vehicles. Footage from the scene shows a woman shouting "Help, help me, my son". Another man is heard shouting "Watch out people".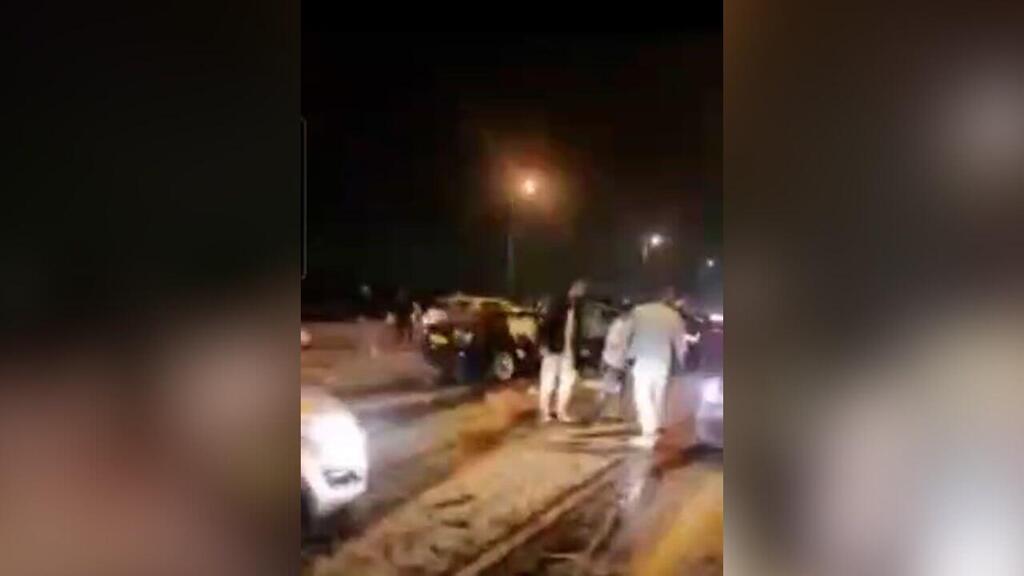 Magen David Adom ambulance service provided medical treatment to the injured, and evacuated them to five different hospitals.
The police stated that traffic examiners opened an investigation and collected findings at the scene.
Meanwhile, a woman was killed early Thursday and three people were injured, including a young woman who is in serious condition, when two vehicles collided on Route 3415. A rescue helicopter was scrambled to the scene.
Cold weather and rain accompanied by lightning and thunder will continue Thursday, with a possibility for hail as Israel experiences another day with below-average seasonal temperatures.
From the afternoon hours, the rain is expected to weaken gradually and eventually stop in the evening. Alerts for possible flooding as a result of the rain have also been released. On Friday and Saturday, and into next week, temperatures are expected to rise again.