A jogger on Saturday found a snake stuck inside a discarded soda can off the side of Route 461 in central Israel.
The jogger alerted a snake catcher who successfully rescued the serpent from the can. However, the catcher noticed that the Montpellier snake, one of the biggest species found in Israel, suffered a deep cut near its heart.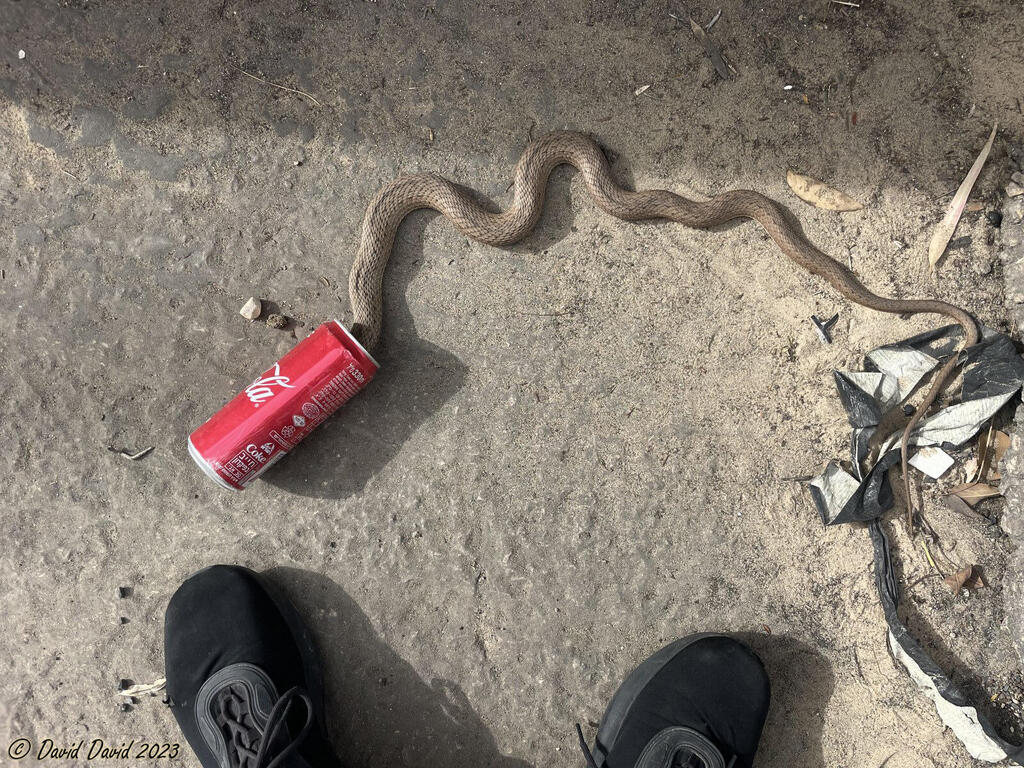 The catcher took the snake to the Wildlife Hospital at the Ramat Gan Safari where it received supportive care and antibiotics.
Dr. Nevo Schwarz and Dr. Elad Smith operated on the snake on Monday, stitching up the deep cut on the reptile's belly, which proved a difficult task due to its scaly skin. Fortunately, the operation was successful. However, due to the slow metabolism of reptiles, it will take a few weeks for the snake to recover before being released back into the wild.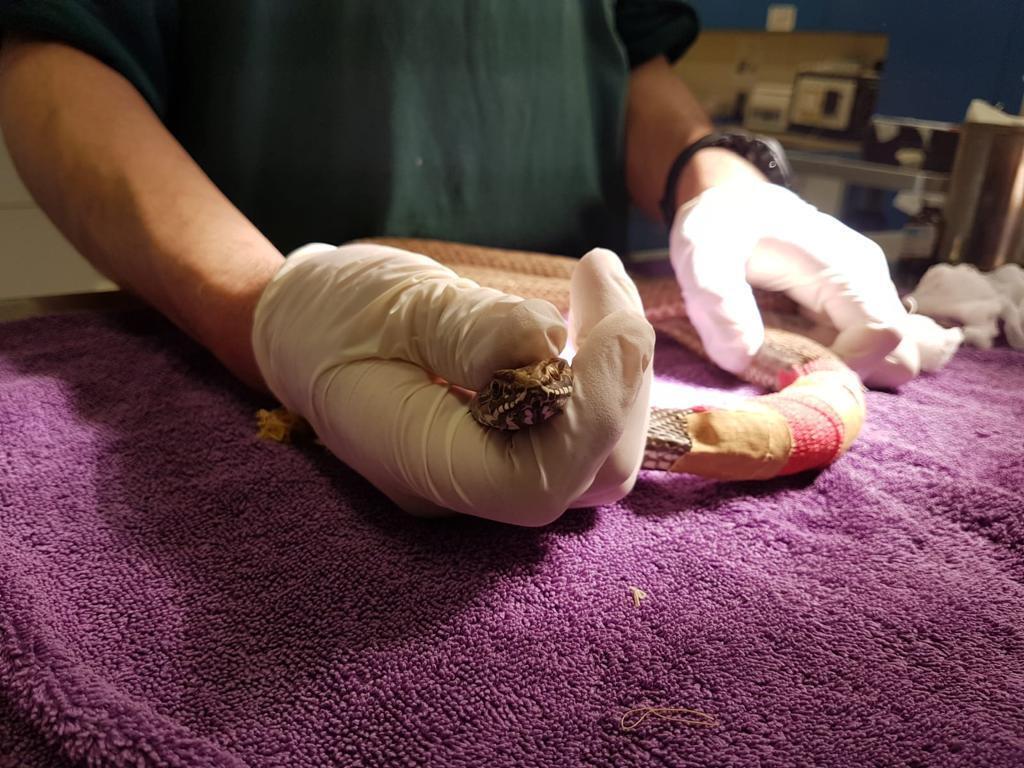 According to the hospital, this is not the first instance they have come across wild animals trapped in discarded waste. They emphasized the importance of raising awareness about this issue since, in many cases, the ensnared animals are not found at all and are left for dead.
"We are asking please pick up your trash after you. The animals get injured and die. Let's protect both nature and the animals. Going for a trip? Take a bag with you, collect the trash and throw it in the bins," they said.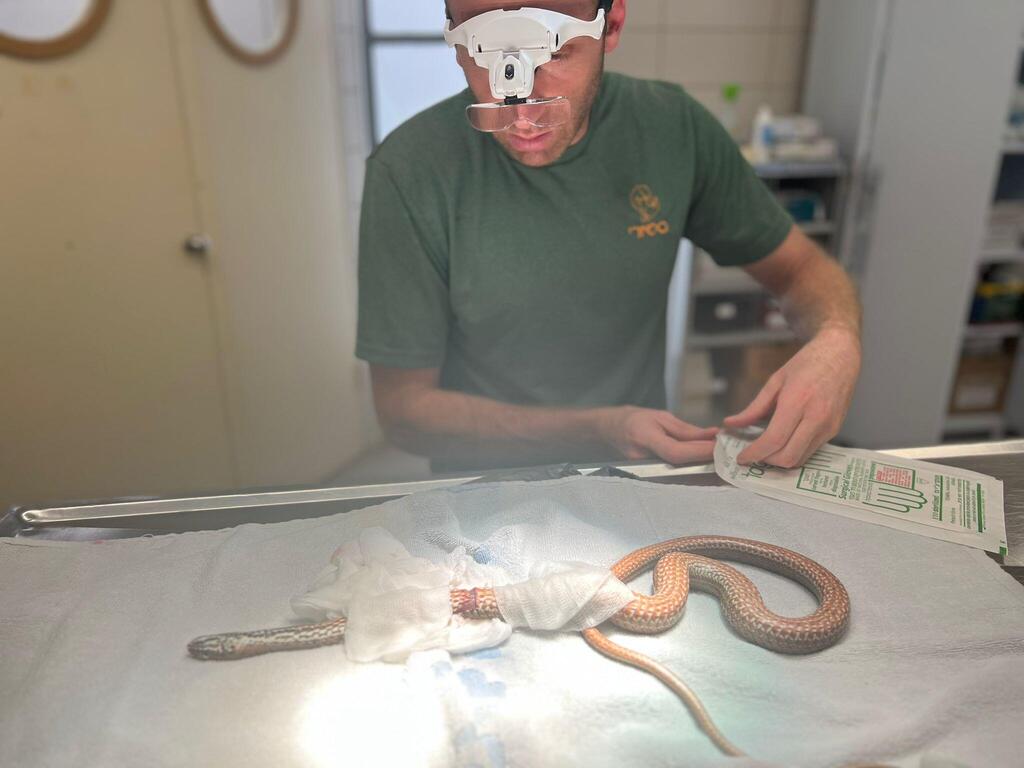 The Montpellier snake, although venomous, is typically not considered dangerous to humans and can measure up to eight feet (2.55 meters) in length.
According to the Nature and Parks Authority, mature individuals have a uniform brown color on their backs, and sometimes the nape of the neck and head have a rusty reddish color. Young individuals are dotted with dark and light spots on their backs. The head shields above their eyes protrude, forming an eyebrow-like structure, and their eyes are large with round pupils.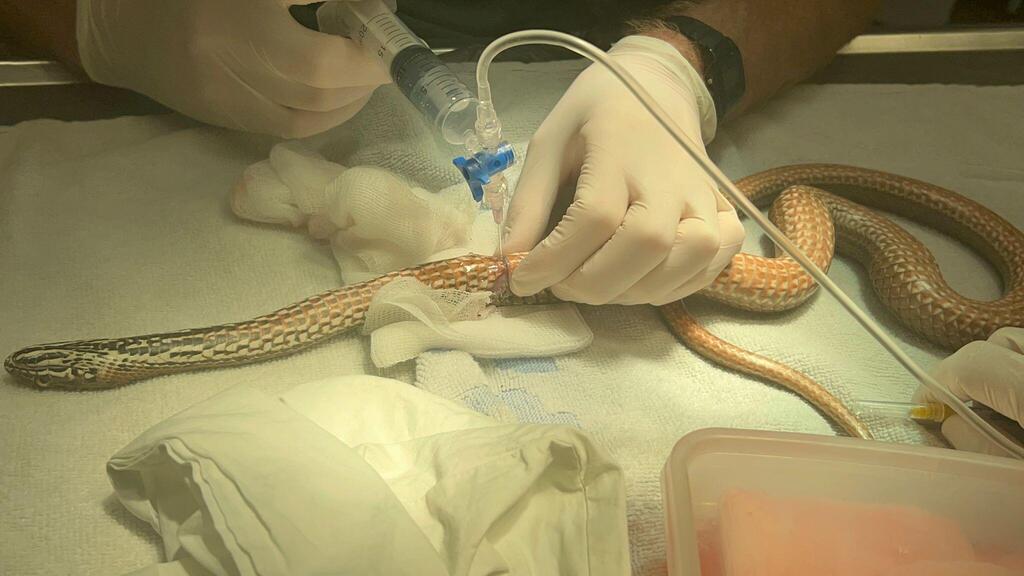 The Montpellier snake is very agile and typically active during the day. It has strong climbing ability and is sometimes spotted resting on fences, bushes, and trees. Its vision is good, and when searching for food or sensing danger, it tends to raise its front body. The Montpellier snake's diet consists of birds, lizards, snakes, and rodents, and it is capable of consuming prey that is much larger than its body.
The Montpellier snake lays its eggs between July and August, with each clutch containing 4-81 eggs that hatch around two months later.
This species can be found in all Mediterranean habitats in Israel, from Be'er Sheva northward, sometimes observed in settled areas or in stabilized sand areas south of there.