Cold weather and rain accompanied by lightning and thunder will continue Thursday, with a possibility for hail as Israel experiences another day with below-average seasonal temperatures.
From the afternoon hours, the rain is expected to weaken gradually and eventually stop in the evening. Alerts for possible flooding as a result of the rain have also been released. On Friday and Saturday, and into next week, temperatures are expected to rise again.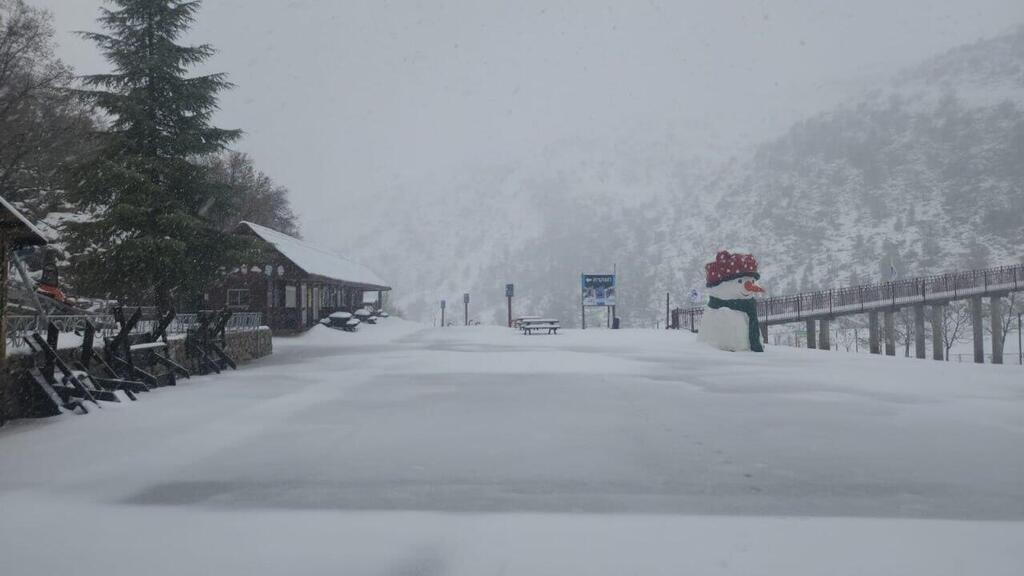 Following the haphazard weather, a multivehicle accident took place on the southern heading Highway 1 in which 20 vehicles were involved and 31 people suffered minor injuries. The road was heavily coated with hail at the time of the accident.
The Nature and Parks Authority, which has closed down tourist sites and nature reserves in Israel out of flooding concerns, has announced that sites will continue to remain closed until next week. "After the storm, the ground becomes muddy, and vehicles driving on it could make deep gouges that harm the ecology and often can't be undone," the authority said in a statement.
Most of the rain fell in Haifa, where in the last 24 hours, 53 mm of rain fell. Most areas in the north also saw significant amounts of rain, especially for the month of April - 36 mm in Ein Hod in the Galilee, 46 mm in Harashim, 31 mm in Safed, 36 mm in Kfar Giladi in the Galilee, and 30 mm in the Golan Heights.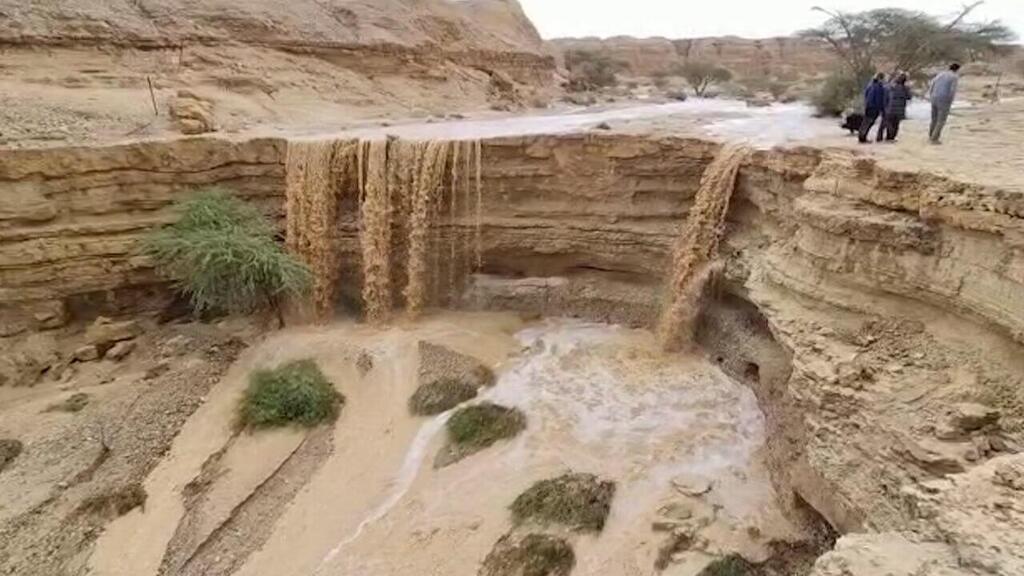 In Tel Aviv, 33 mm of rain fell, while in Jerusalem 25 mm were measured. The heavy rainfall continued in Israel's south as well, which again led to floods. Eilat, which was closed off as a result of
heavy flooding
, resumed activity on Wednesday evening, allowing for tourists to come and leave the area.