The United States on Friday strongly condemned a deadly attack on a synagogue in east Jerusalem and voiced solidarity with Israel ahead of a visit by Secretary of State Antony Blinken.
At least seven people were killed and many others wounded in the Neve Ya'akov synagogue, in the deadliest terror attack in Israel since 2011.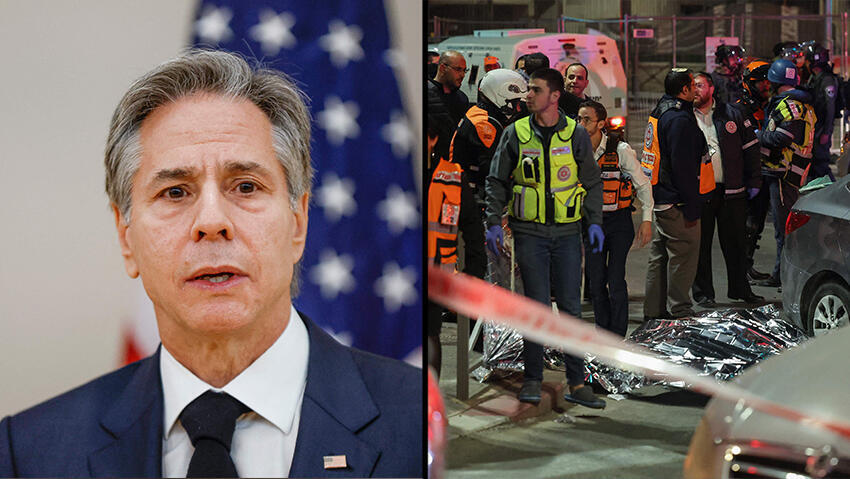 "This is absolutely horrific," State Department spokesman Vedant Patel told reporters.
"We condemn this apparent terrorist attack in the strongest terms. Our commitment to Israel's security remains ironclad, and we are in direct touch with our Israeli partners."
"We stand with the Israeli people in solidarity," he said.
Patel said there would be no change in the travel plans of Blinken, who plans to meet with the leaders of Israel, the Palestinian Authority as well as Egypt starting Sunday.
Blinken will discuss "steps to be taken to de-escalate tensions," Patel said.
Britain's foreign secretary, James Cleverly, also condemned the attack.
"To attack worshippers at a synagogue on Holocaust Memorial Day, and during Shabbat, is horrific. We stand with our Israeli friends," he said in a statement on Twitter.