I came to Dizengoff Square with my mom to pray on Yom Kippur eve. I remember last year, when I was secular, the square was full of people praying. I remember biking through a sea of white shirts and thinking to myself "people still pray?"
This year, I came in my own white shirt. But instead of praying, I saw the sea of white stunned into silence by a small island of the purple, orange and green shirts of the people who were screaming and blasting vuvuzelas. I watched the sea of congregants peacefully dissipate, with waves of worshippers leaving to nearby synagogues. I saw the 30 protesters huddled together, hurling insults at young people and families walking by.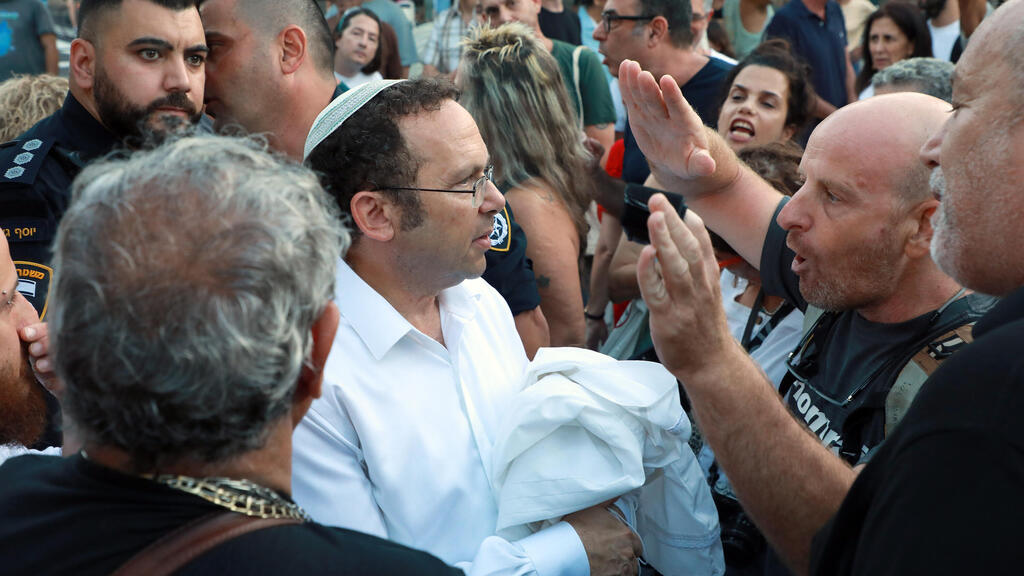 From inside their small pocket of noise they brandished phones high above their heads, hoping to catch any emotional response to their antagonism. Instead, the people just shook their heads in disappointment as they walked by. I saw Jews from all walks of life and from all countries of the world compromise their prayer with compassion and with love. I saw global Jewry be very, very patient with a small group of mostly old, mostly privileged, and mostly male Jews.
Between last year and this year, I've started exploring Judaism and integrating our thousands-year-old rituals and traditions into my life. I started wrapping tefillin (phylacteries), and I felt more present, more connected to my body. I met a quietness in my mind I'd never experienced before. I started sleeping in tzitzit, and I slept better. I started keeping kosher and then Shabbat, and all along the way I kept telling myself: "If it's just a coincidence, then it's a coincidence that I want to keep happening."
If my days are more productive after putting some leather straps on my arm and forehead, so be it. If I get better sleep in this specific garment, that's a small price to pay. With small steps, I've adopted and acclimated to the same customs my ancestors practiced. Baruch Hashem, my body is responding well, my mind is responding well, my spirit, my heart, they are all radiating with life. They've all preferred religious routines to secular routines: starting my day with prayer rather than an hour of Instagram scrolling, saying thanks to the universe before eating, devoting an entire day to self-care and (screenless) rest. And even though I attended high holidays as a child, this was the first Yom Kippur I was really excited for. But instead of a meditative prayer, an opportunity to reflect inward, a moment to look back on the year, G-d had other plans for the evening. As I walked up to the square, I realized the peaceful gathering had been disrupted.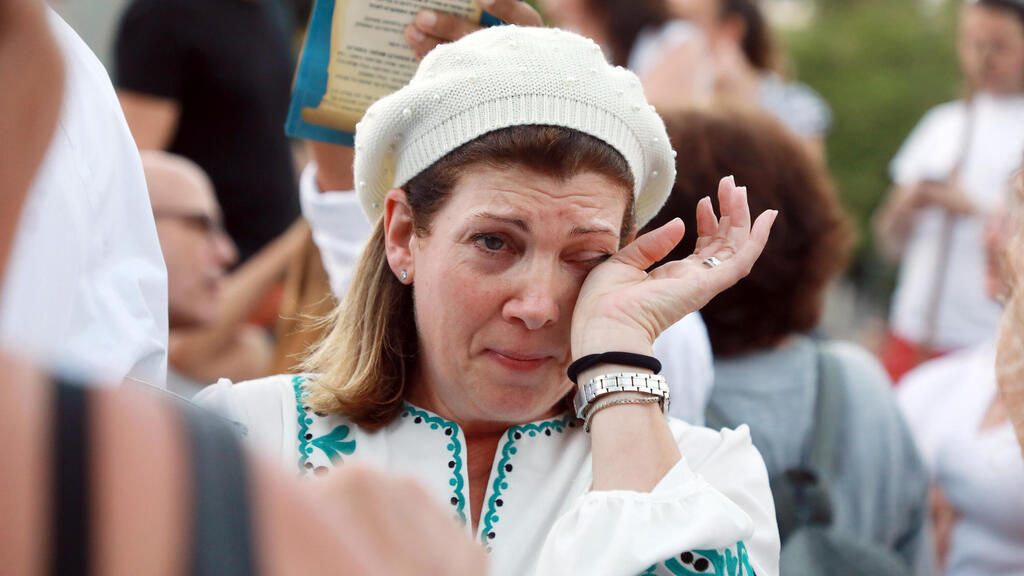 I thought to myself: "Why isn't it enough to just be Jewish? Why do You have to make it a challenge? Why does there always have to be someone trying to stop us from keeping the mitzvot?" I remembered that my grandparents had to go through worse. I thought about what their grandparents would say and do if this happened to them. And then I walked into the maelstrom.
I skirted the island of protestors, and I saw an old man screaming at a teenage girl. I stood in between them, and without a woman in front of him, the old man stopped yelling. I continued on. "Will there still be a prayer?" people asked me. Because of 30 people screaming and yelling, the answer was no for the thousands assembled.
I went to collect some prayer books and was confronted by another old man. He told me "I don't believe in evolution." I told him I studied Computer Science at UC Berkeley. He shuffled his feet and muttered "well- well tell your friends." I wished him a happy holiday and he scuttled away. With my hands full of prayer books, more people approached me asking where they could pray. I would give out directions only to be stopped after a few more steps by someone else. "We just wanted to pray," they said. "I'm sorry," I responded.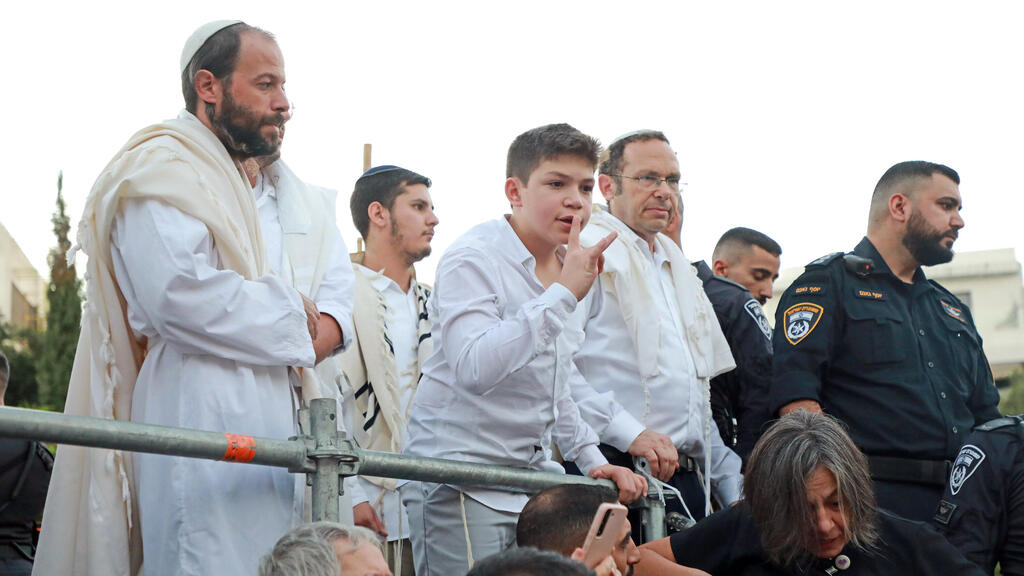 Another old man, standing on the edge of the protesters' enclave, yelled at me. "What are you doing here? Go away." "I made aliyah from California, I've really enjoyed living here," I responded. He scoffed and seemed unsure how to respond.
His friend picked up the slack: "How would you feel if we came to you in Bnei Brak?" With a smile I said "I live in Florentine, but I get what you mean." That was enough to break the ice, and the three of us shared a small laugh in the middle of the crowd. "Look at him, he's got good eyes." the first man said. I said thank you and wished them a happy new year. They wished me the same.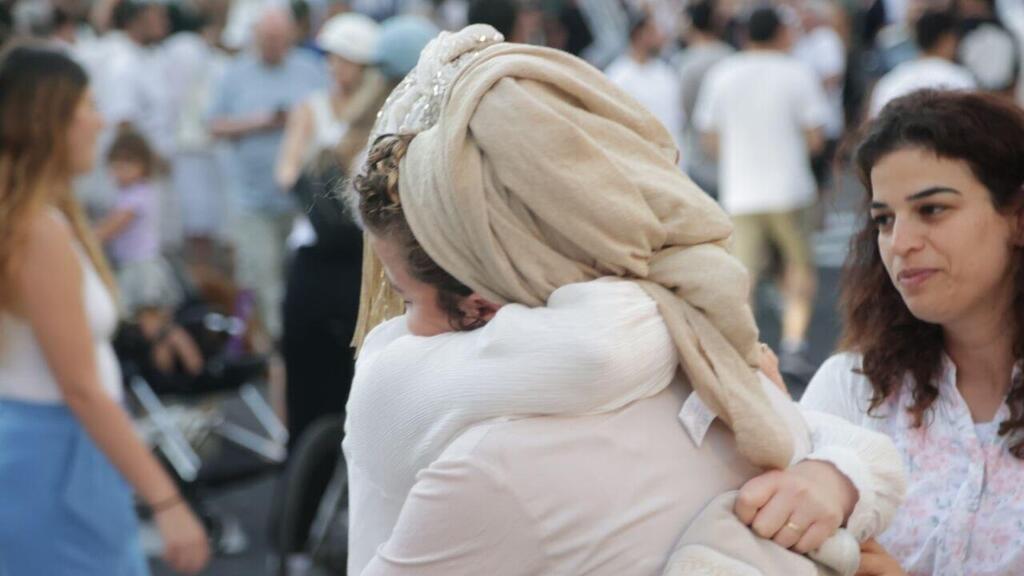 I continued to a nearby synagogue, and on the way I passed an old man and a kippah-wearing man yelling at each other. "I don't care if you love me, it doesn't matter to me. Leave," said the old man. "I'm not saying it for you to care. You don't get to choose whether I love you or not," said the man in the kippah. I squeezed his hand and thought to myself: How much strength does it take to love someone that hates you?
Later that night, after the synagogue prayer service had ended, I came back to the square. It was full. The sea of white shirts had returned, and they were sitting in the chairs brought there for the prayer service that never took place. The protesters had left and, in their absence, people relaxed and reclined in groups, laughed together, and experienced the empty streets of Yom Kippur in Israel. A lot of secular people were sitting around, too. Then and there I saw how a life based on love, community and peace perseveres, and how quickly it rebounds and continues.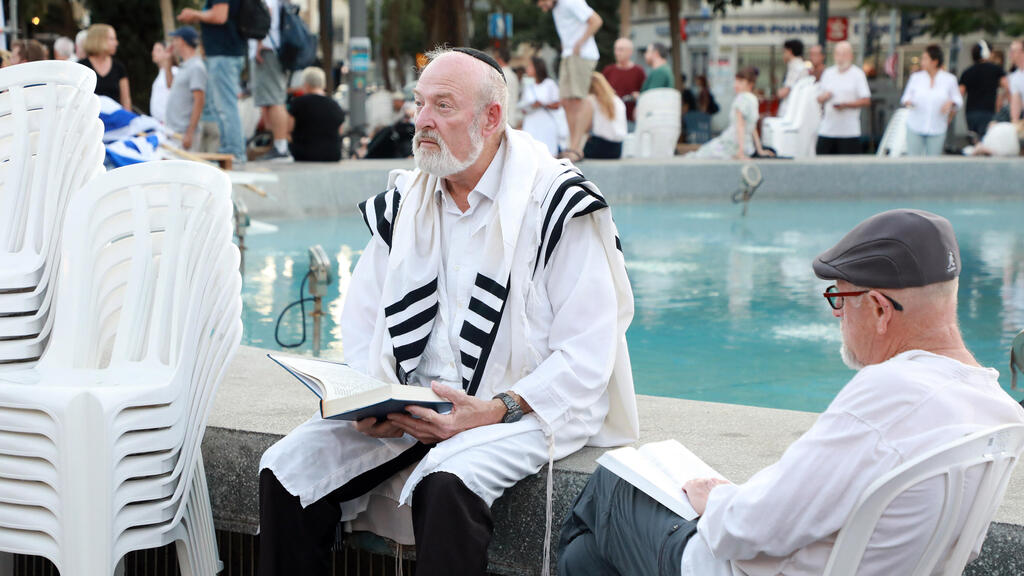 Every rabbi I've spoken to has advised me to act with tolerance and compassion. Every single one of them clings to the belief that all of Israel is one family. This year, on Yom Kippur, I saw a global family act on those values. I saw a small group of Jews, enveloped by shame and guilt, spewing their pain outward to anyone who would listen. I saw their hate met with love, I saw aggression met with compromise, and I saw a very, very bright future for the Jewish people.
A father came to the Baal Shem Tov in a panic and said, "Rabbi, my son has forsaken G-d, what do I do?" The rabbi responded: Love him more than ever.