KKL-JNF workers and foresters reported that at two fires broke out on Wednesday afternoon in the Be'eri forest located on the border with the Gaza Strip due to arson. Fire crews arrived at the scene and got the fires under control. At the same time, disturbances began at the border fence with the Gaza Strip, and Israeli security forces are on the scene. According to Palestinian reports, some rioters "launched incendiary balloons" from the east of the Gaza Strip toward the border settlements.
As they have nearly every day for the last two weeks, dozens of young Palestinians also rioted Tuesday in several locations near the border with the Gaza Strip. Incendiary balloons were set off, and a fire broke out in the Shaar HaNegev Regional Council. An investigator from the Fire and Rescue service determined that the fire was caused by an incendiary balloon. In the afternoon, farmers in the Eshkol region reported that they had identified balloons which has explosive charges attached to them and which had exploded in the air.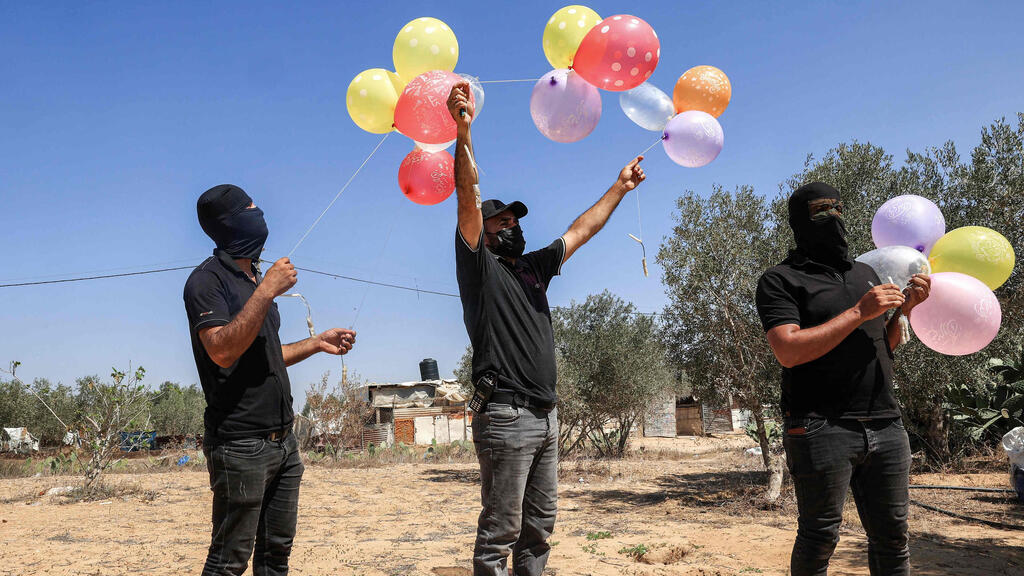 In addition, an Israel Defense Forces sniper position located right near the border was set on fire on Tuesday, and in response the Air Force attacked a Hamas position in Rafah using a drone. About an hour later, the IDF again attacked two Hamas positions in the Gaza Strip.
Tuesday's rioters were filmed burning tires they brought to the scene. In one case, the rioters also threw an explosive device on the perimeter fence. The IDF said in a statement that the riots included a wave of firing by terrorists at the security forces. The forces used dispersal measures to quell the demonstrations and used live fire at central instigators; several hits were detected.