At least 50 people were injured when a bus carrying 12-year-old children overturned Wednesday evening on Route 38, at the Ashtaul intersection on the outskirts of Beit Shemesh. At least two of the injured are in serious condition and another three are in moderate condition, according to Magen David Adom emergency services.
No one is known to be trapped and an MDA helicopter and crane were rushed to the scene to lift the bus. Traffic accident investigators have begun to investigate the circumstances that led to the accident. Investigators are checking whether a brake failure caused the driver to lose control.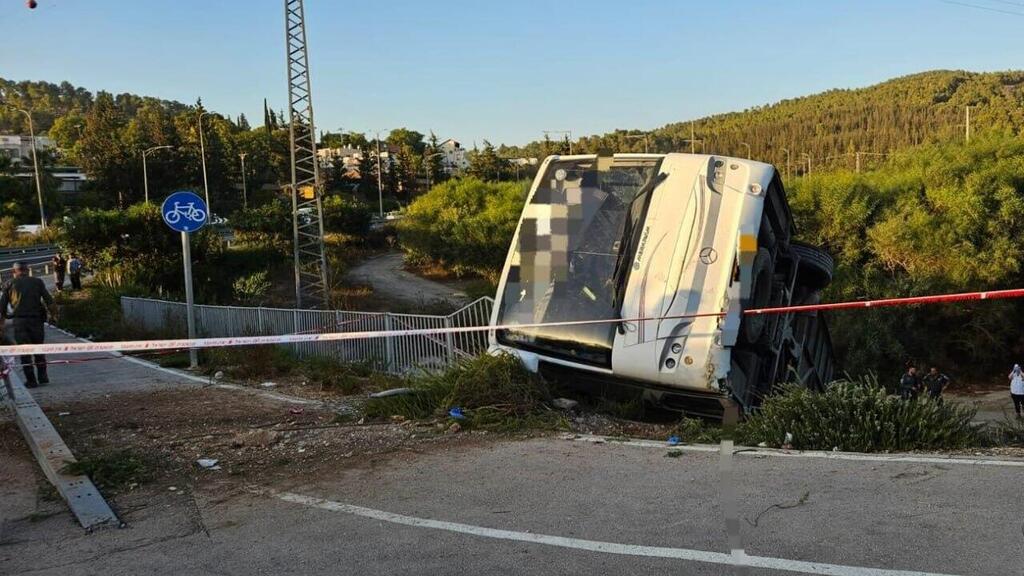 Medics and paramedics who were called to the scene gave the injured first aid on site and evacuated some of them to hospitals in Jerusalem.
MDA paramedic Oshri Adri and MDA medics Yishai Glick and Shmuel Pashkos said: "We quickly arrived at the scene and saw the bus upside down in a stream near the road. Fifteen passengers got out of the bus, children between the ages of 8 and 12, all fully conscious, and the bus driver also helped to get them out. We performed an initial triage for the bus passengers; two of the children suffered severe injuries. One of them had multi-system injury and the other had an abdominal injury; we gave them life-saving treatment and quickly evacuated them to the hospital in serious condition. One of them was sedated and ventilated."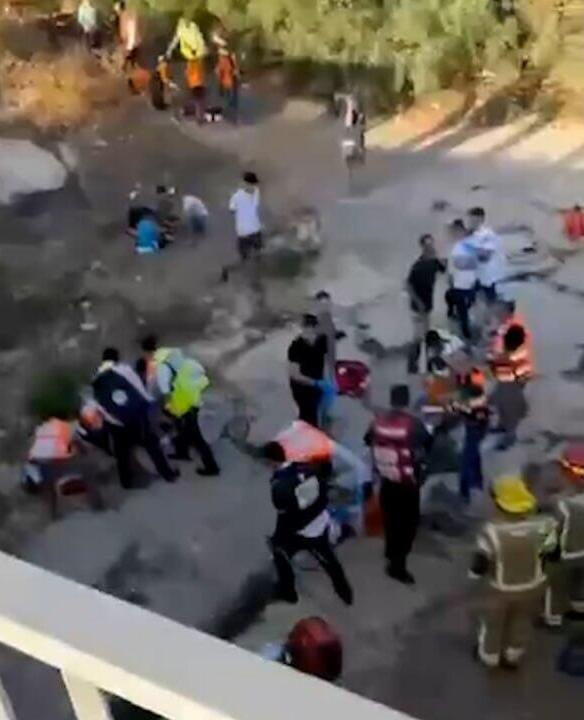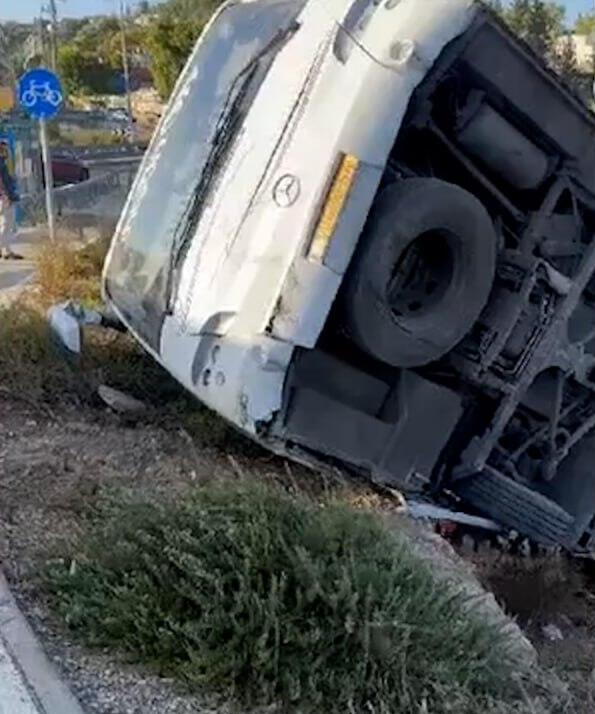 The children were participating in a youth movement program.
The bus drivers' organization from the National Histadrut union stated that "it is still too early to know what the circumstances of the serious accident are, but it is clear that without proper training for bus drivers, regulation of driving and rest hours according to the European regulations in the industry, maintenance of the drivers' competence and the level of safety of the buses, such difficult images will emerge and again and again. The training plan of the bus drivers' organization must be adopted immediately. The safety of the passengers and drivers is above all else."
In this article, videos and photos from social networks have been incorporated in accordance with Section 27A of the Copyright Law. If you know who took them - send us a red email