Hundreds of guests gathered Tuesday evening for the traditional torch-lighting ceremony on Jerusalem's Mount Herzl that closes Israel's Memorial Day and ushers in its 75th Independence Day.
The event's organizers, led by the government's representative Transportation Minister Miri Regev, have raised concerns about guests interrupting the event to protest the government's highly controversial judicial reform push.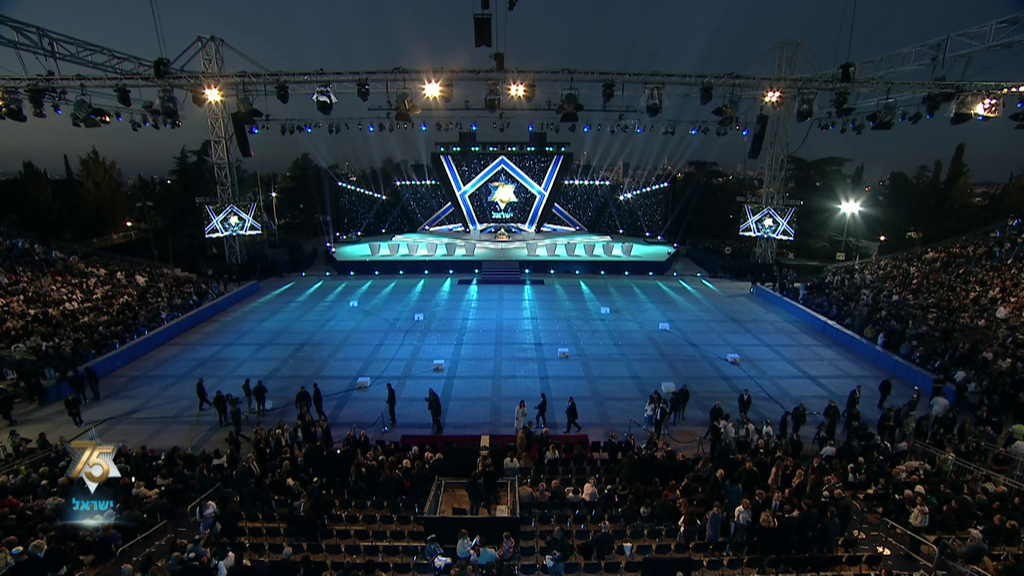 Although Prime Minister Benjamin Netanyahu was present at the event, he did not deliver a speech, as is customary. Instead, a short pre-recorded video of him played at the beginning of the event.
Rabbi Leo Dee, who lost his wife Lucy and daughters Maia and Rina in a terror attack earlier this month, recited the Yizkor memorial prayer at the ceremony.
Rabbi Dee touched the hearts of the entire nation when he called to share the national flag on social media in memory of his wife and daughters. The remaining Dee tribe also decided to donate Lucy's organs, which saved the lives of five Israelis.
Then, one by one, the 12 torches were lit by 12 different individuals who were chosen this year for their outstanding achievements and contributions to Israeli society.
Meanwhile, tens of thousands of protesters gathered in Tel Aviv to voice their opposition to the government's court legislation.
Last week, Minister Regev argued during a situation assessment with police and intelligence officials ahead of the main ceremony that while protests against government policies may be appropriate on the streets and highways, the same would be unacceptable at Mount Herzl, Israel's national cemetery.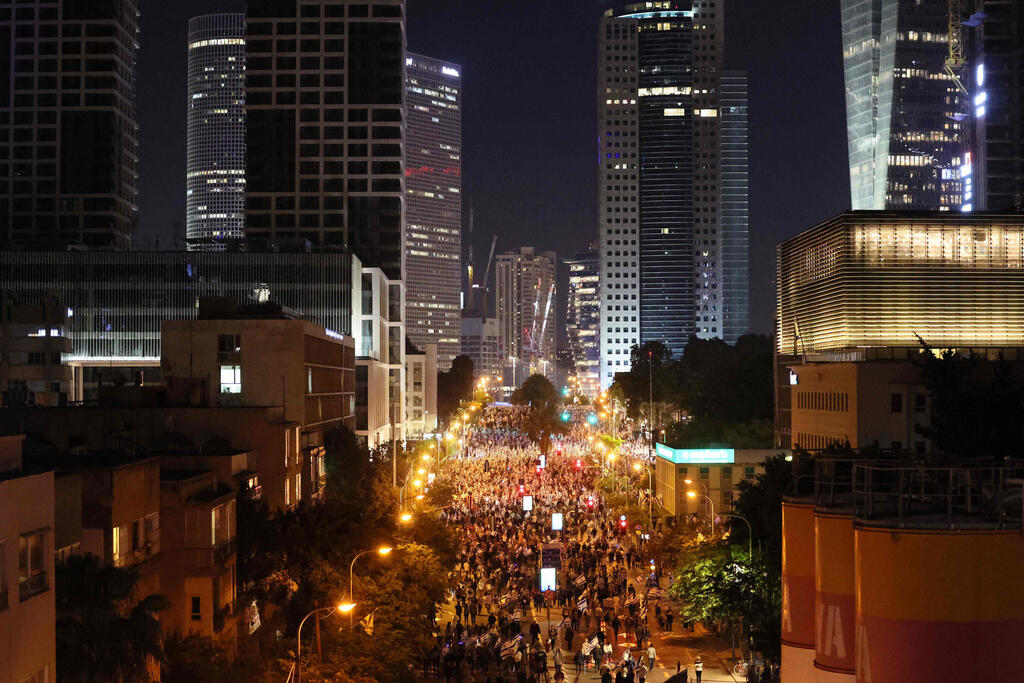 Regev said that she will enact a "zero tolerance" policy toward "provocations" and added that "I accept and respect the demonstrations, but the right to demonstrate is not a right to anarchy and to disturb others."
Regev has instructed that in case of any disruptions during the ceremony, the director would cut to the pre-recorded dress rehearsal taking place at the beginning of next week. In previous years, a pre-recorded backup was prepared but never utilized. The minister also ordered the immediate removal of hecklers from the venue.
First published: 20:27, 04.25.23