Even with conflict escalation and tensions on the rise, there is a light of hope: the conclusion of the first program for microbusiness development for Jewish and Arab women from West and East Jerusalem, where they learn together and build business collaborations.
This unique program, "Female-Led Microbusiness Development for Promoting a Culture of Peace", recruited hundreds of Jewish and Arab women from West and East Jerusalem, and aids them in the establishment and management of their businesses.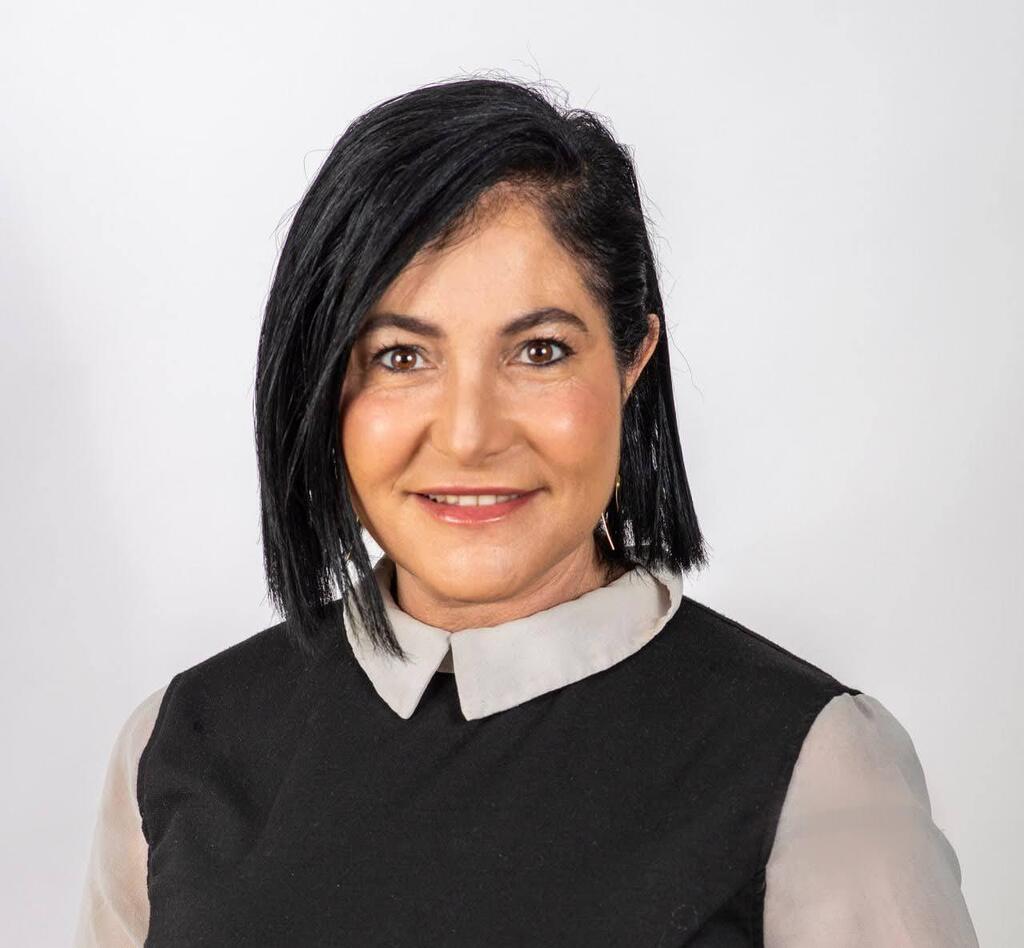 Tsofit Gordon, CEO of Yozmot Atid, an organization that aids women from low socio-economic backgrounds to establish independent microbusinesses as an occupational alternative, is leading this important program, in collaboration with the United States Agency for International Development (USAID). "The essence of meetings is not to solve the conflict, but to establish businesses. And that is what we are doing," she explains.
"So, when difficult conversation develops in the WhatsApp groups, which generally does happen after terror attacks, we do address the situation, but we do not open up a dialogue around it. The result is that Jewish women and Arab women, many of whom do not know Hebrew at all, leave these meetings with mutual appreciation and sometimes even business collaborations. In getting to know one another, they build mutual respect, appreciation, and admiration for one another and the paths they are on."
Gordon explains that the training process includes developing a business idea, building a vision, pricing, branding and marketing, dealing with the bank, and more.
"But this program strives to do more: it advances economic connections between the two sides of the city of Jerusalem through the promotion of conversation and neighborliness between entrepreneurs", Gordon emphasizes.
She shares that about one hundred women from East Jerusalem and one hundred from West Jerusalem, between the ages of 25 to 50, took part in the program that recently concluded. "What they all have in common is that each of them strives to do what it takes to become business owners."
Yozmot Atid guides women through the process of establishing and developing independent businesses. The scope of this program is wide, and will reach over 1,000 entrepreneurs, half Arab and half Jewish, over the course of three years.
One entrepreneur who stands out, recently having completed the course, is Elisheva Shok (27). Shok, an ultra-orthodox woman, owns a business for advertising and marketing for companies and businesses that want to reach the ultra-orthodox sector.
She helps them advertise using the appropriate language and platforms for this sector of society. Shok herself comes from a Litvak Ultra-Orthodox background, and lives in Beitar Ilit. She is a mother of four children aged 6 months, two, three, and five years old.
"Suddenly, I understood the Arab women whom I had never met previously, and whom I never would have had the opportunity to meet without this program," Shok says with a smile.
We were simply women that came to establish businesses and to earn a respectable income, and it didn't matter that we were Arab or Jewish
Shok shares her experience from one of the mornings when she was on the way to a course meeting. Her baby daughter, Mimi, then just one-month-old, was with her in the car ("the youngest entrepreneur of all time and she never missed a single meeting").
"It was a Thursday morning. I left my house to drive to the center of Jerusalem for the program. My baby was in the car with me while driving, and suddenly, in the middle of everything, a rock shattered my front windshield. The rock came from the direction of the village next to the road, Wadi Fukin.
The jolt we felt from this event is hard to put into words – it was shocking – and my small baby in the car with me. I was stunned and hurting, and as much as I don't want to say it, I was very angry. I knew that I was on my way to the program to meet women from the Arab community, and I was supposed to act like what I just experienced never actually happened.
At that moment, I was not sure if I could do that. So many thoughts of anger and frustration went through my mind. I felt like just throwing it all away and saying goodbye to this program and the joint meetings. I asked my husband, 'What do I need this for right now? How is this going to help me?'" she confessed.
"I arrived at the meeting and entered the room with this feeling. We were close to 50 women and the marketing photography and social media workshop had already begun. Within minutes, I found myself completely distracted from the events which had happened on the way.
"Suddenly, all the conversation was about our businesses. We sat, Arab and Jewish women together, talking about our businesses, making videos for our businesses.
"Slowly, something within me began to release and forget about what had happened. We were simply women that came to establish businesses and earn a respectable income, and it didn't matter that we were Arab or Jewish – we are all human beings.
"Slowly, my body and my thoughts and anxiety decreased. We sat and talked openly, heart to heart, in the simplest way that there is, and I discovered that there are amazing women on both sides of the dividing line – successful entrepreneurs, mothers like me, that came to this place from even more difficult backgrounds and struggles than myself, that are overcoming life's crises and doing everything to gain financial independence despite having to cope with these difficulties," Shok shares.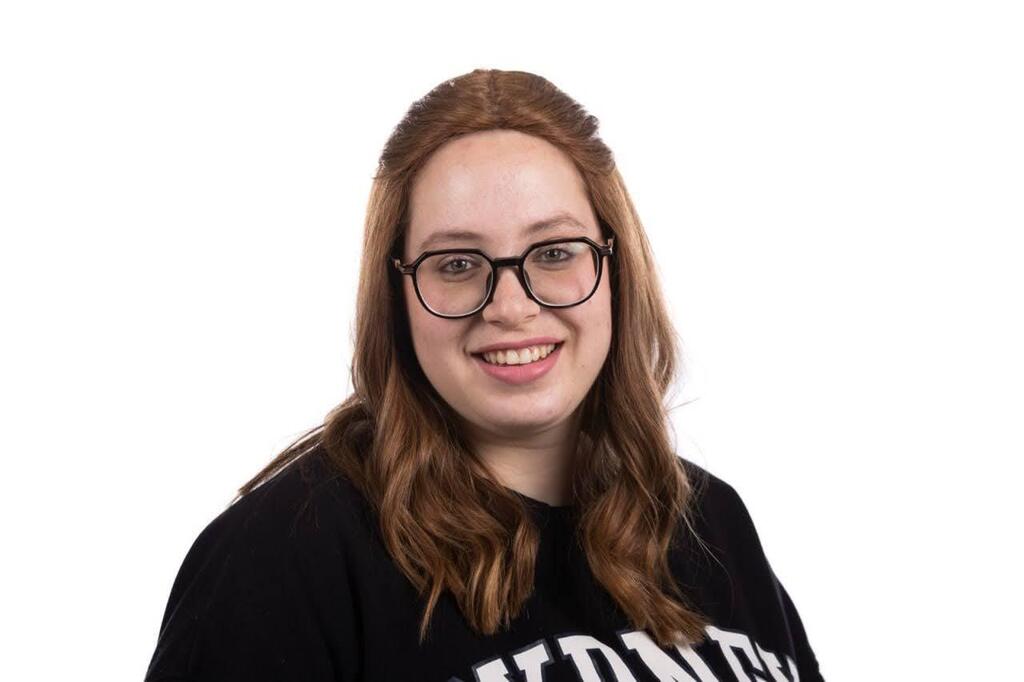 "Meeting after meeting we learned to appreciate the paths that each of us are on. After all, we are all women, business women, entrepreneurs, and yes, also mothers that just like me come with courage and determination to improve our lives and succeed. Here, for the first time, I learned that as much as we are different, we are also the same and we share the same fate in life."
In regards to her business, for which she arrived at the program, she says: "My business is also one that crosses boundaries. It is different because it opens a door into an unknown world and connects between worlds. It is to rise from a low place and to say, that's it, and to open the ultra-orthodox sector to more business and more competition. Who knows, maybe one day I will also be able to do the same in the Arab sector."
A Lifeline and a Ray of Light
Aliya Musalah doesn't really remember the day when Elisheva Shok entered the meeting angry. From her perspective, she says, "I understand her anger, especially because she was with her baby. That is something that is unacceptable to do. I am against violence from both sides."
Musalah (42) is from the neighborhood Jabal Al-Mukaber, but was born in Sheikh Jarrah in Jerusalem to a family of 11 sisters and brothers. She herself has four children, ages 17, 15, 13, and 9. Before the program, she had a website named Sweet Berners, and through it sold souvenirs that she makes herself, such as wax candles for special events. "Thanks to the program, today, my business website is much more successful. I fixed and improved it and already have a larger customer base."
One year and a half years ago, in a courageous step, Musalah got divorced from her husband and became a single mother. This new situation meant she needed a larger income than what she was earning in the various administrative jobs where she had worked for many years in Sheikh Jarrah.
Her mother's absence, who passed away seven years ago, weighed heavily on her, and she became estranged from her father, who had originally supported her through the divorce until he realized that "it was serious and that the situation was going to continue because we were in need of his support, and this put a lot of weight on him.
He quickly changed his mind and tried to convince me to return my ex-husband. He refused to help us, and this destroyed our relationship. Only recently, I felt that I had forgiven him and decided that my children need a grandfather, and therefore renewed contact. Family is important."
Does he support you?
"We do have a connection with my father, but it is not like before. There is no estrangement, but he does not help. He says, 'This is your decision and therefore you will take responsibility for it and will deal with it yourself. You will see that it is not possible to get by on your own with four children.'"
During this time period, the program was a lifeline for her and a ray of light and hope for the future for her and for her children. "The reality was that my parents and most of my siblings didn't have an education. My mother was a housewife and most of my siblings barely finished high school; some didn't finish at all. I am the only one in my family who went to university. I have a bachelor's degree in special education. I had never met my ex-husband prior to marriage. It was an arranged marriage, which is traditional in our society. I didn't really have a choice. It was what my parents decided.
Since my divorce, my income was not enough. It didn't matter how much I tried to decrease my expenses and give up on certain things for me and my children. When you have to care for four children and you are alone, you receive signs and gain insights. Very quickly, I understood that I needed to find a better source of income that will allow me to be financially independent, flexible, and successful."
Musalah shares the difficulties of being a business owner as a woman in the Arab community, and in general: "I can't work in every job. Not every job is fit for a single woman. Not every job is fit for a mother of four children, who she needs to care for. I understood that I might not be able to find another job or an additional job that would be appropriate within my culture and which fits my needs as a mother. That is how I got to the program of Yozmot Atid."
How did you hear about the program?
"I saw an advertisement on Facebook directed at women, and that was appropriate within my culture, and also fit my needs to establish a business that I can grow through. In the beginning, I didn't really attach importance to it. But, then suddenly I saw the advertisement pop up everywhere," she laughs and continues: "On Facebook, on Instagram, I really felt like the message was for me. It spoke to me. Yes, I want to succeed, I want to earn more, I want to provide my children the opportunity to get a higher education and to do other things. I filled out the application."
Now at its end, do you feel like the program helped you?
"The program supports women. Through the program, I successfully organized my business idea and established my business and arrived at where I am today.
"The program gave me self-confidence in my business and in my ability to succeed. Also, the female environment with other women who want to establish businesses or that already have businesses – gave me strength.
"Meeting women like me, it doesn't matter whether they are Jewish or Arab, some of them are also divorced and single mothers, who want to create for themselves a decent income, and to build success for themselves and their families – that gave me a lot of support and inspiration.
"Even though the course has ended, the personal guidance from my mentor and my friends from the organization and the staff of the organization – continue onwards, and therefore I don't feel alone and there is always someone to turn to."
Gordon says that these optimistic stories of Shok and Musalah, like those of many other women that participated in the program and were able to stand on their own two feet with strength and independence, "encourage us to continue to work to support the independence of women and to provide employment alternatives to more women."
About this unique program for women from East and West Jerusalem, she says, "There was a small pilot program in 2018 which inspired us to create a bigger program. This program is carried out in collaboration with USAID, the is known for their work in international development and the social sector worldwide.
After we submitted our proposal to them, they granted it a wide scope, so that we will guide 1,000 women over a three-year period. The women come from different parts of Jerusalem – half of them Arabs from East Jerusalem, like from Beit Tsafafa, Shuafat, Beit Hanina and more.
The program supports these women not only in establishing their businesses, but also opens them up to the formation of business collaborations," Gordon concludes. "I don't necessarily mean that they will establish a joint business now, although there are those who have already begun to discuss collaboration of that type. I am speaking more about a joint network and knowledge-sharing so that in the end, one plus one equals much more."