Rafael Avneri, the father who found himself and his family amid a terror attack in the Jordan Valley on Wednesday afternoon, told Ynet about the dramatic moments.
"We were returning home to Kokhav Ya'akov from a vacation when I suddenly noticed a suspicious-looking Palestinian vehicle weaving from lane to lane, swerving. That set off an alarm bell," said Avneri, whose wife was slightly injured in the attack.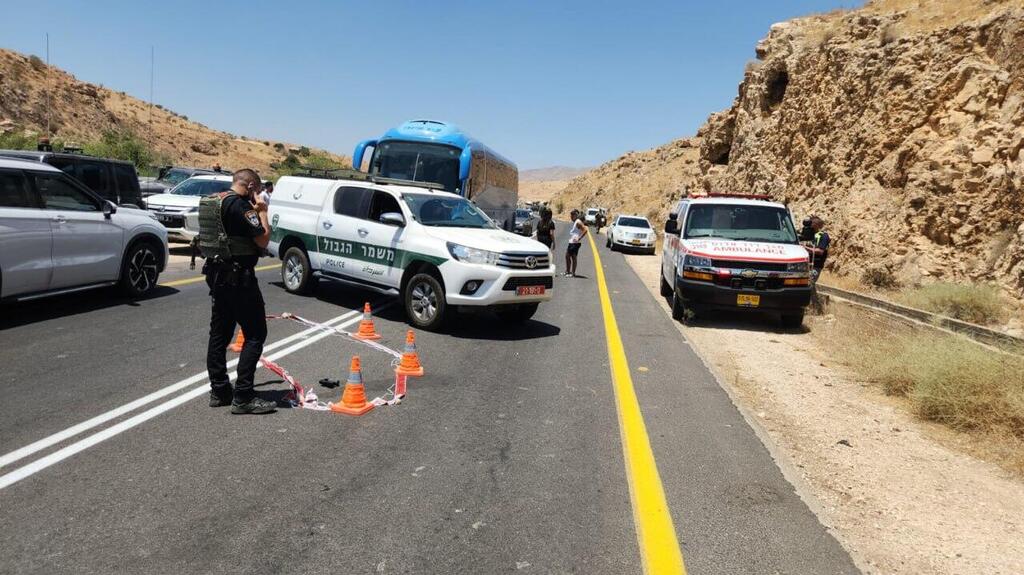 "I thought it was a young driver or someone messing around with their car," he added. "Before the Hamra Junction, I decided to pull over. I see him switch to the opposite lane, coming at me. Then he pulls over, the passenger door opens, and the terrorist emerges with an M16 in his hand and starts walking toward us. At that moment, I am just a few feet ahead.
"At this point, my wife is screaming, 'It's a terrorist attack, it's a terrorist.' I put the car in reverse and start driving backward while he is shooting at us. Within seconds, my car got stuck in the bar ditch. Then, the terrorist returns to his car and heads toward Nablus."
Avneri was traveling with his wife, who suffered minor injuries from shattered glass, and their two children, aged six and nine, when the incident took place. Security forces launched a manhunt for the perpetrators who fled the scene. Avneri's vehicle had six bullet holes.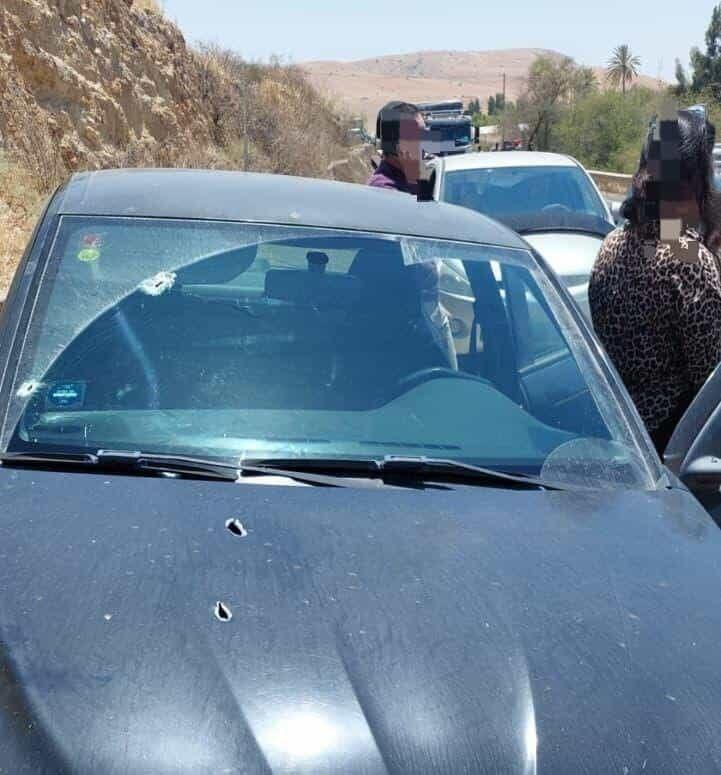 According to Avneri, "This incident has left us with a profound sense of narrowly averting a tragedy, with only minor injuries incurred. It's difficult to stomach. The reality of someone with an M16 firing at you is unacceptable. The attack occurred close to the site where the Dees were murdered, and there too, I noticed that the terrorist's vehicle was behaving suspiciously."
The scene of Wednesday's attack near Hamra junction was a stone's throw away from the scene of another shooting attack which claimed the lives of
Israeli-British national Lucy (Leah) Dee
, 48, and her daughters Rina, 15, and Maia, 20, in April.
Terrorists opened fire on the Dees' car, killing Rina and Maia instantly and mortally wounding the mother, before fleeing the scene into Nablus. Lucy Dee would succumb to her wounds a few days later. Several weeks later, the terrorists, both members of Hamas, were killed in an IDF operation in the Nablus Casbah involving about 200 soldiers.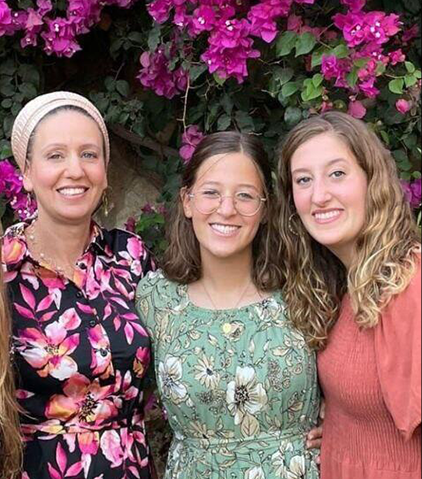 Avneri added, "I urge all travelers to pay close attention to their surroundings, and if they see something suspicious, it is better to make a thousand false reports than to err and not report something that is truly happening. The security forces responded very quickly and are determined to catch the terrorists. And to the terrorists, I say: you will not break me."
This latest shooting in the Jordan Valley occurred a day after an attack near a mall in the settlement of Ma'ale Adumim, in which six people were wounded, two of them severely. An off-duty Border Police officer, who was at a nearby barbershop at the time, confronted and neutralized the terrorist who was later identified as Mohannad al-Mazraa, 20, from the nearby Palestinian town of Azariya, east of Jerusalem.
He worked at the municipal community center in Ma'ale Adumim and held a work permit for the West Bank settlement. The terrorist's father has been employed by the Ma'ale Adumim municipality for 25 years, but his employment is set to be terminated after it was discovered that he had requested his employers allow his son to work in the city as well.