Lucy's widowed husband and three remaining children rose to the podium and delivered eulogies.
Keren, one of Lucy's daughters, eulogized her mother with tears in her eyes: "Yesterday at Maia and Rina's grave, I closed my eyes and prayed that you would wake up, so we wouldn't have to go through this pain twice. What if Mom doesn't wake up? I'm paralyzed by the pain."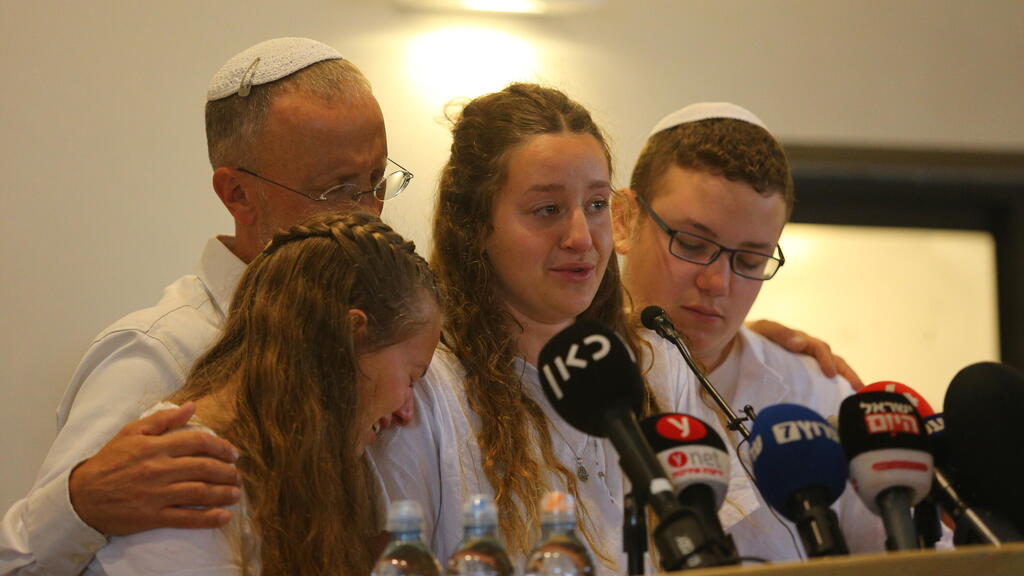 Tali, another one of the daughters, also wept while she asked "Mom, who will help me when I need? Mom, who will protect me now? You always protected me against bad things."
"I wish your grandchildren will be like you," Tal added. "You're looking out for Maia and Rina now, who will look out for us?"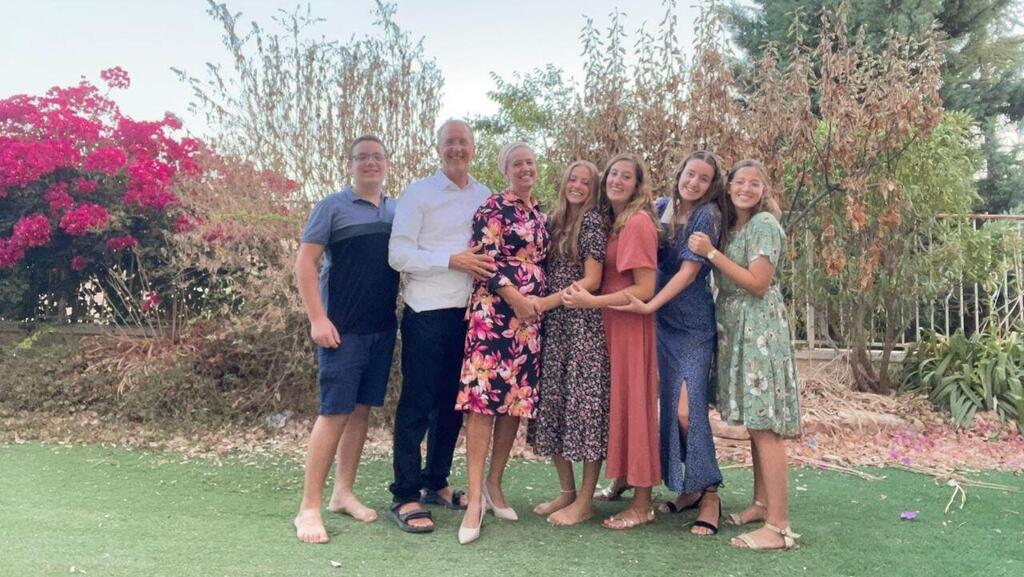 Lucy's siblings from England also delivered eulogies at the funeral.
"For Lucianne, the family was everything, and Efrat was the ideal - the perfect place - in which her children could grow up," said her brother, speaking on behalf of the sister who could not make it to the ceremony. "Lucy and Leo instilled the best possible Jewish values in their children - loving kindness, putting others before yourself, charity, and respect. These values will forever live on in Keren, Tali, and Yehuda."
Rabbi Leo, the father of the family, was the last to eulogize his deceased wife. "Lucy, you wanted me to make you a special speech on your 50th birthday, and now this." he began.
"Lucy, you were a great companion for everyone, but for me, you were my best friend, we were each others. We literally traveled the world together, we made Aliyah together, we built a new life for ourselves in the promised land. You would frequently say you couldn't imagine living anywhere else, nor could I."
"The strength for everything I did in my life came from you, but where will I get that strength now?" he continued. "I will never take your absence as a sign that our love has burnt out."
"Lucy I have a choice - I could lament over the 25 years of marriage that I have lost, but I actually feel blessed to have 25 years of a beautiful marriage with you."
Dee had been in critical condition since terrorists opened fire at her car during a holiday family trip in the West Bank, and medical teams at Hadassah have been fighting tirelessly for the past few days, treating her both on and off the operating table and providing care to her in the Intensive Care Unit.
After declaring her death, Dee's organs were donated to assist patients in need. The National Transplant Center reported that thanks to the Dee family's consent to donate the organs, several patients have already undergone successful transplant procedures. Lucy (Lea) Dee's heart was transplanted to a 51-year-old, her lungs to a 58-year-old, her liver to a 25-year-old, her kidney to a 58-year-old, and her other kidney to a 39-year-old.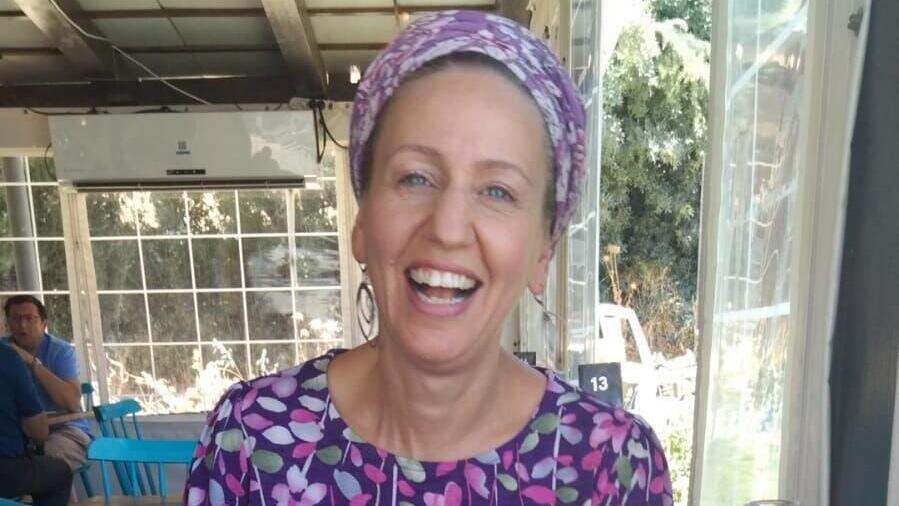 "I have been transplanting for many years and am very moved by the strength of the donating family, the unimaginable nobility at the time of such a horrible tragedy," said Dr. Eviatar Nesher, the Director of the Transplant Department at the Beillinson Hospital.
First published: 14:07, 04.11.23