It was announced on Wednesday that Russia was not invited to the ceremony marking Auschwitz's liberation amid the Russian invasion of neighboring Ukraine.
"Given the aggression against a free and independent Ukraine, representatives of the Russian Federation have not been invited to attend this year's commemoration," Piotr Sawicki, spokesman for the museum at the site of the former camp, told AFP.
Russia was also not invited to the ceremony - marking the liberation of the Auschwitz death camp by Soviet troops - in 2015, the 70th anniversary of the event. The Interfax news agency quoted Russian President Vladimir Putin's spokesman Dmitry Peskov as saying that Putin did not receive an invitation to Poland for the event. This came as the U.S. and the EU imposed sanctions against Moscow over its annexation of Ukraine's Crimean Peninsula.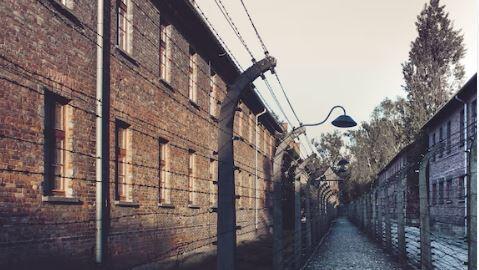 Additionally, in June 2022, the Auschwitz-Birkenau museum alleged that it was the target of Russian propaganda spread on social media. The museum said that social media posts were made that falsely claim to show anti-Russian stickers placed at the memorial site. "Russia and Russians," the stickers appearing in fake images say, "the only gas you and your country deserve is Zyklon B."
Reprinted with permission from
i24NEWS
.