Despite urgent warnings and
calls to leave Istanbul
at once, Israelis who are residing in the Turkish city are unperturbed, while more and more tourists from Israel continue to flock there for holidays.
"The increased Turkish security around Jewish sites and tourist hotspots, provides us with some sense of security," Lior Rot, who heads a company assisting Israelis seeking medical treatment in Turkey, told Ynet.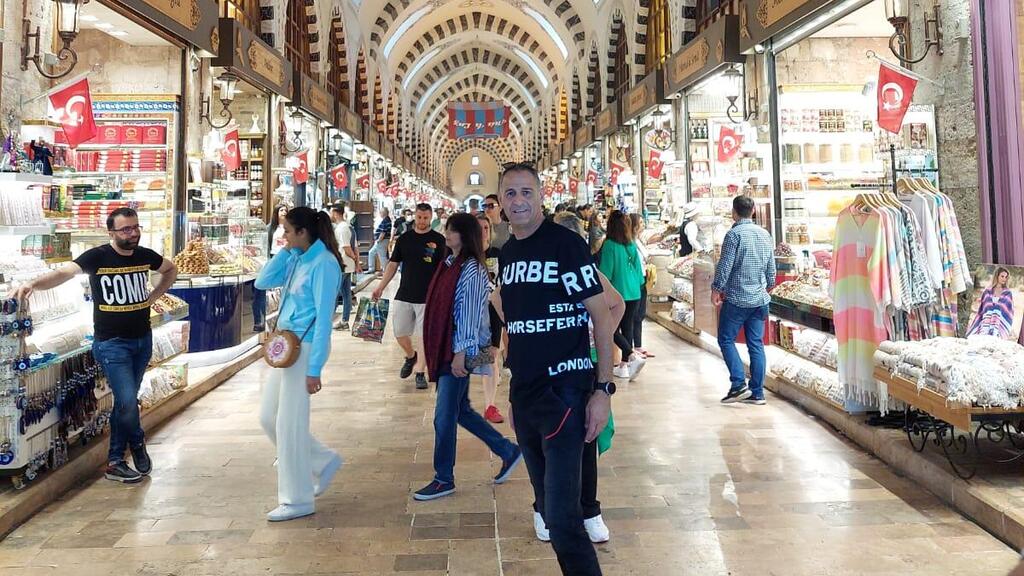 "My family and friends tell me to be careful and I am trying to be," he said. "I've instructed our clients to avoid dangerous or unfamiliar areas, and keep a low profile," he said.
An estimated 4,000 Israelis are set to travel to Turkey on Tuesday alone after some 15,000 headed on Monday to Istanbul and other vacation destinations around the country, which offers an inexpensive and convenient holiday.
Former military intelligence chief Amos Yadlin told Yynet that Iran is adamant to exact revenge for attacks carried out on its soil that are attributed to Israel.
"The fact that the Iranians are now trying to harm Israelis should not surprise anyone. If in the past they tried to get to 'quality' targets like scientists and senior security and military personnel, now they are targeting average Israelis and Jews."
Meanwhile, the UK-based Iranian opposition site, Iran International,
claimed on Tuesday
that the two scientists whose death was revealed in recent days, did not die in traffic accidents as Iranian authorities reported.
Ali Kamani, an officer in the Revolutionary Guard Corps air wing, and scientist Mohammad Abdous, were both involved in the development of weapons systems for the Lebanon based Hezbollah terror group, the news site said.
On Monday, Foreign Minister Yair Lapid
called on Israelis
to avoid unnecessary travel to Turkey and called on those in Istanbul to return to Israel as soon as possible.
Soon after his statement, the national security council raised the threat level for Istanbul to the highest possible, with imminent risks to Israelis identified.
Last week Israeli and Turkish intelligence forces
foiled a plot by Iran
to attack Israelis in Istanbul, including abducting or murdering them
According to reports, one terror squad behind the plot was apprehended but another, remained at large.