Heavy traffic was felt nationwide on Monday as police set up dozens of checkpoints across the country's highways as part of a three-week general lockdown aiming to stave off the spread of COVID-19.
Drivers commuting to work reported officers only allowed traffic to pass through a single lane while stopping each vehicle and asking drivers where they were headed to.
As a result, massive traffic congestions were reported on central Israel's main artery, Ayalon Highway, chiefly between Mevo Ayalon Interchange and the Independence Interchange from Rishon Lezion to Holon and between Herzliya Junction and Rokach Interchange from Herzliya to Tel Aviv.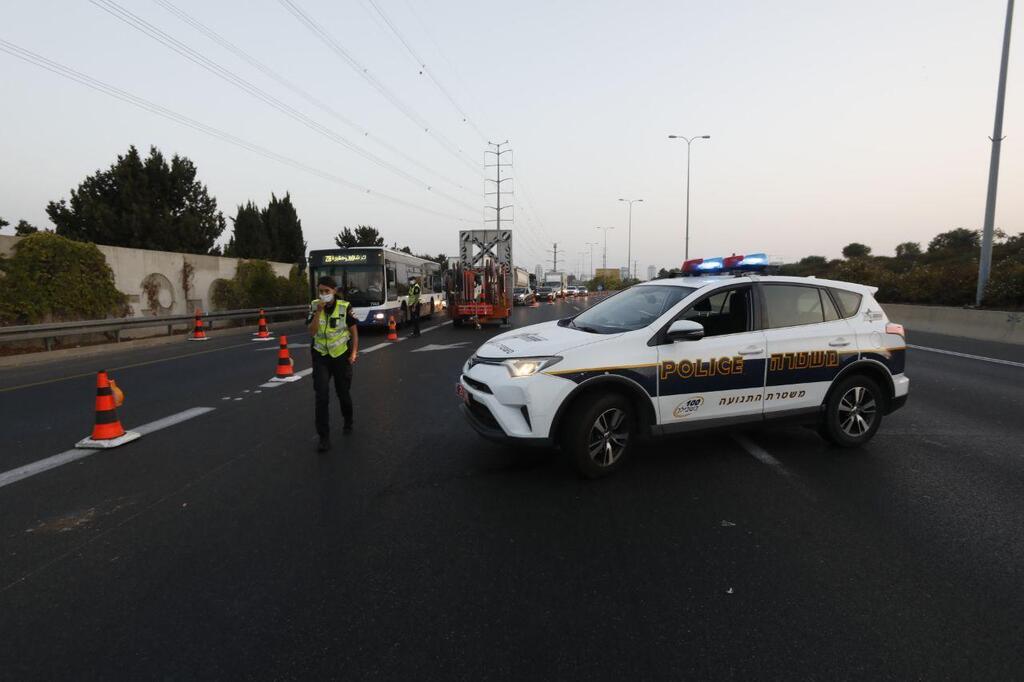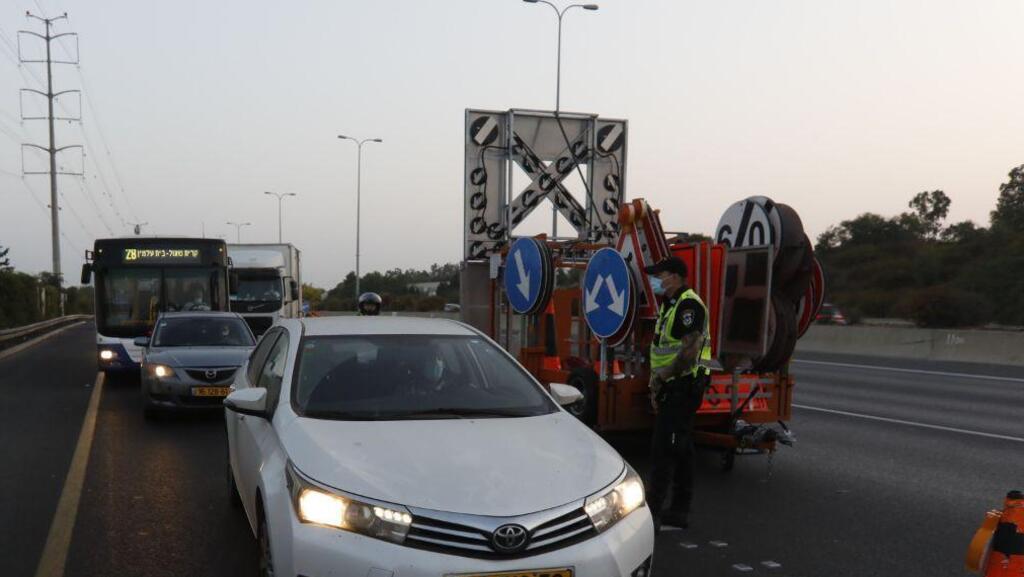 Highway 4, which runs along Israel's entire coastal plain of the Mediterranean Sea from the Rosh HaNikra border crossing with Lebanon in the North to the Erez Border Crossing with the Gaza Strip in the South, and Highway 2, which connects Tel Aviv and Haifa, were also heavily congested.
Traffic jams were reported along Highway 4's Bar Ilan Interchange and Aluf Sadeh Interchange near Ramat Gan, Geha Interchange near Bnei Brak, Gan Raveh Interchange in Rishon Lezion, and the Ad Halom Interchange near Ashdod.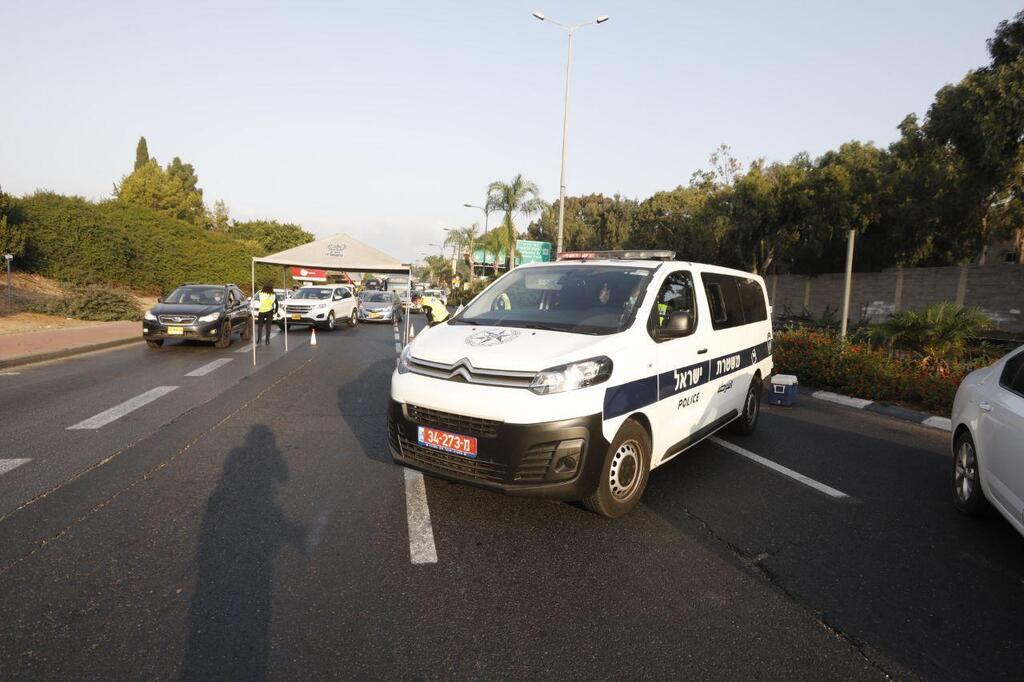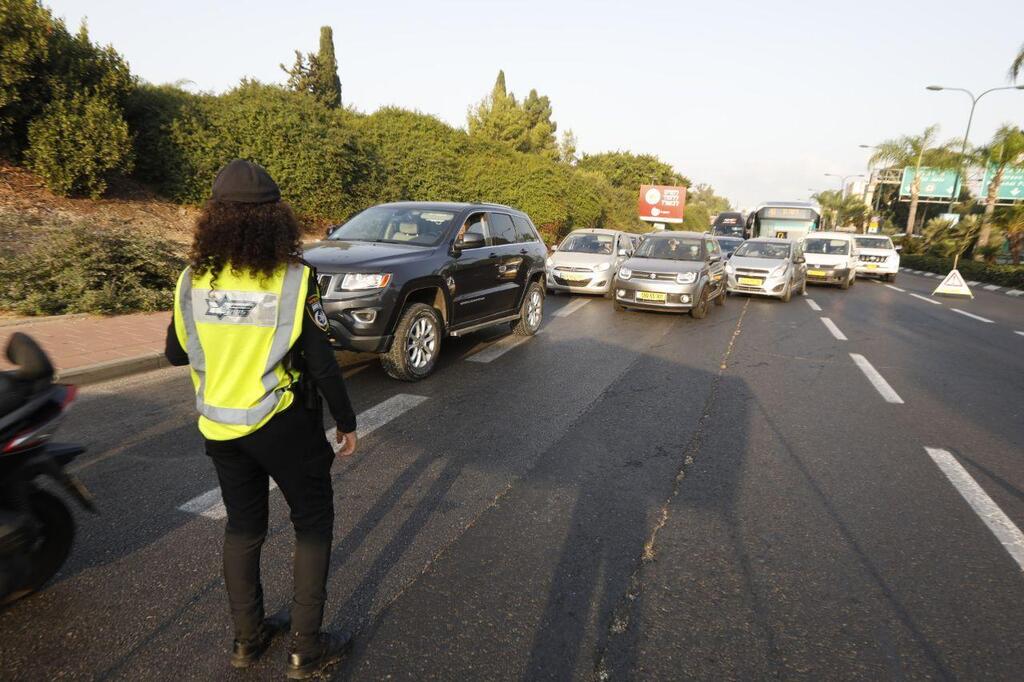 Israelis driving southward on Highway 4's northern section and Highway 8510 also reported snarl-ups from Shomrat junction and Ein Hamifratz junction between Nahariya and Akko. The east-west Highway 85 was also congested between Akko and Karmiel.
Highway 70 was heavily congested between Hasidim junction and Yagur interchange near Haifa, Highway 40 in the north was congested between Megiddo Junction and HaSargel Junction south of Nazareth, and Road 443 has been congested between Qalandiya and Beit Horon near Jerusalem.