The head of Mossad says Iran is the number one priority for Israel's national intelligence agency.
Speaking at a ceremony awarding certificates of excellence to Mossad's most outstanding employees, Yossi Cohen said the Islamic Republic is "at the top the Mossad's work priorities."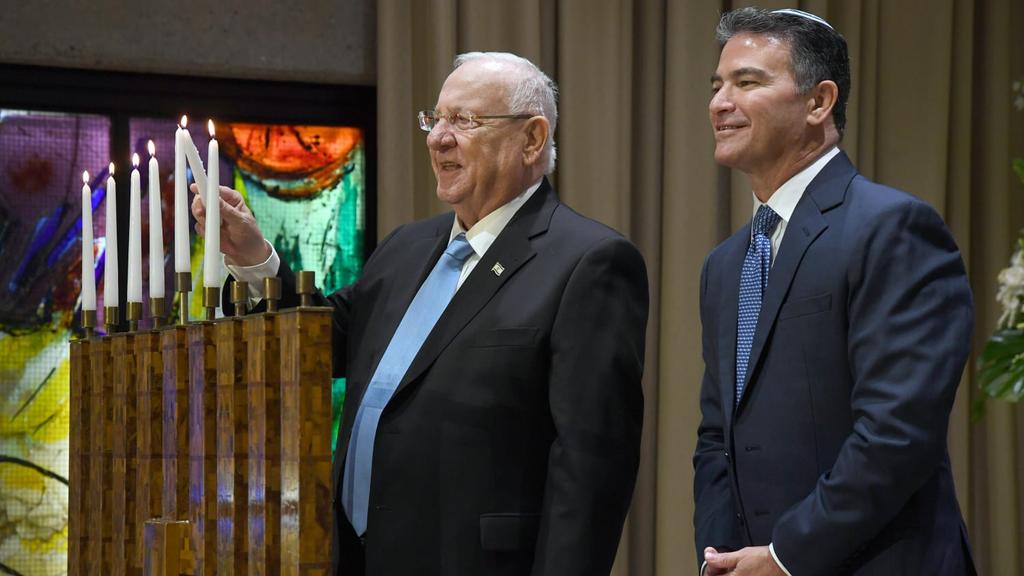 All Iranian nuclear, long-range missile and precision missile activities, its regional spread and its support for terrorist organizations are a challenge to the security of the State of Israel and its citizens," he said.
He added that all the bodies and "men and women" of the intelligence agency work together "as a single fist" to achieve results.
The annual ceremony was hosted by President Reuven Rivlin, who praised the intelligence agency. "In the Mossad's dictionary, you will not find the word 'impossible,'" he said. "For the Mossad, excellence is not a luxury, it is the only way to survive in the world of the shadows."
Rivlin said Israel's enemies "lay in wait" looking for an opportunity to attack. "They are frustrated by their failure to harm us, and never stop searching for a way to catch us unawares. To protect ourselves in the neighborhood we live in, we have no option but to be sharper and much better."
This year the certificate of excellence was awarded to 13 employees, 9 men and 4 women, for their achievements. Two operations personnel, five intelligence officers and technology experts, and four operations assistants.