A 28-year-old man was wounded on Tuesday morning in a shooting attack in the West Bank region of Binyamin.
The IDF said the man was lightly injured from gunfire from a passing Palestinian taxi, which shot toward a group of runners that were running in memory of fallen soldiers.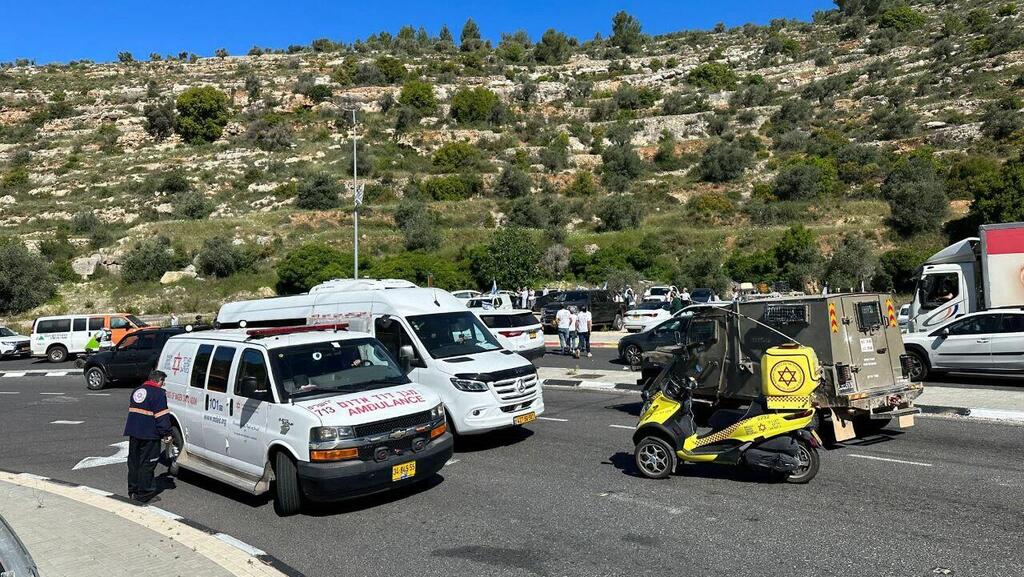 The shooting comes as Israelis mark Memorial Day for fallen soldiers and victims of terror and the injured man, was among a group of runners on a memorial run.
Upon receiving the report, the security forces began searching the area in an attempt to catch the terrorist and the IDF said roadblocks were being set up in the area.
According to Magen David Adom, the emergency medical agency, the injured man was fully conscious and sustaining injuries in his arm. "He received medical treatment from paramedics and medics that arrived at the scene and was then evacuation to the hospital. His medical condition is regarded as moderate-stable," MDA said.
First published: 10:07, 04.25.23