Yehuda Guetta, 19, who was critically wounded in a drive-by shooting at Tapuach Junction on the northern West Bank earlier in the week, has succumbed to his injuries Wednesday night at Rabin Medical Center in Petah Tikva.
Shortly after, Israeli defense forces announced they had apprehended the suspect in the shooting.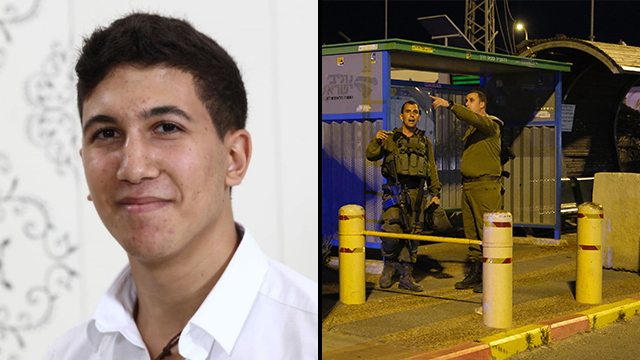 Geutta, a Jerusalem resident, was waiting at a bus stop Sunday when the attacker opened fire, hitting him and two of his friends.
All three were studying in the hesder yeshiva (a program that combines advanced Talmudic studies with military service) in the nearby settlement of Itamar. He is survived by his parents, four brothers and two sisters. Guetta's funeral will be held at Har HaMenuchot Cemetery in Jerusalem 11am Thursday.
One of the three, Bnaya Peretz, is still hospitalized in serious condition and the third, Amichai Challah, 19, was released home on Monday after sustaining light injuries.
The other two injured were Benaya Peretz, 19, from Beit She'an, who is still hospitalized in very serious condition and Amichai Hala from Safed, also 19, was has been released from the hospital after sustaining light injuries.
"We were talking to some guys at the bus stop when I suddenly heard shots," Hala recalled. "We quickly got down on the ground and everyone else tried to help. They immediately began evacuating the wounded and then I saw that I got hit by a bullet in the back. Had I been standing slightly to the right or left, my condition would have been much different."
President Reuven Rivlin extended his condolences to Guetta's family after his death was announced.
"I'm sending a courageous hug, strength, and prayers to comfort the family of Yehuda Guetta, who was murdered in the shooting attack at Tapuah Junction this week," Rivlin said. "Oh, the pain and sorrow for the light that has been taken by a miscreant."
The Shin Bet domestic security service identified the suspect as 44-year-old Muntasir Shalabi from the central West Bank town of Turmus Aya at the end of a three-day manhunt.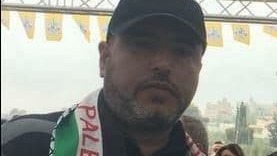 Israeli forces located Shalabi hiding in a building in the Palestinian town of Silwad, located northeast of Ramallah, and transferred him to Shin Bet interrogation. He was found with light injuries to his leg sustained during the attack after IDF troops returned fire at him.
Shalabi is not believed to have ties to any terror groups but sympathized with Hamas and called to resume terrorist attacks on the West Bank.
However, Shalabi — a wealthy businessman — was a lone gunman. On the day of the shooting, he was the one driving the car, which was later
torched by Palestinians
after being located by Israeli security forces, and fired ten bullets at the bus stop. His profile is considered untypical for a terrorist.
In recent days, Shalabi's son — Ahmad — a relative and
his wife Sanaa
, who was later released, were arrested and interrogated at the Shin Bet.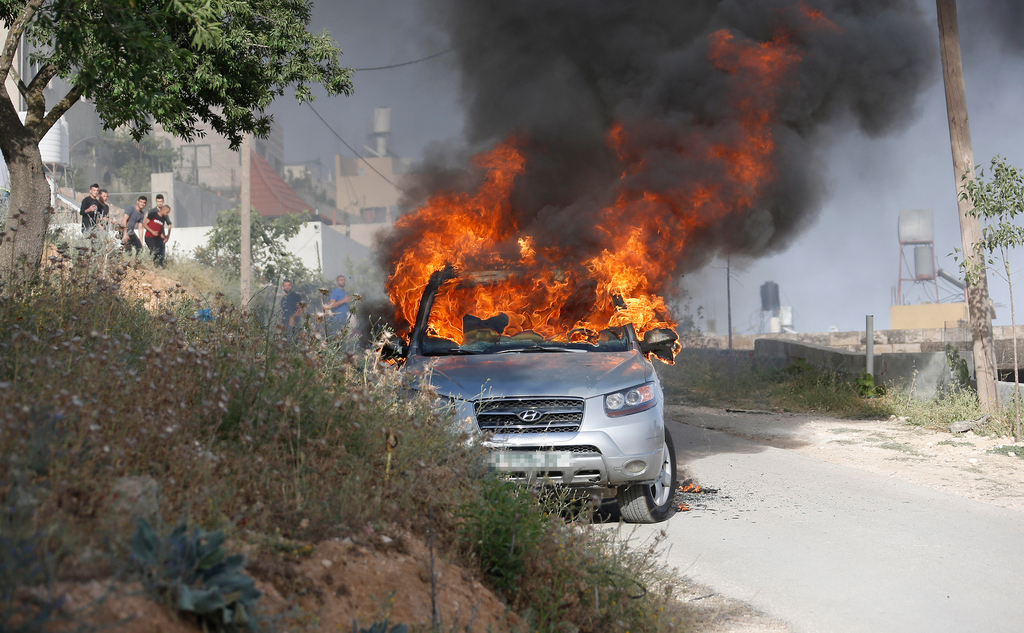 Prime Minister Benjamin Netanyahu commended the defense forces for capturing the suspect.
"I commend the Shin Bet, the IDF and the police for their swift and determined action that led to the capture of the despicable terrorist who murdered Yehuda Guetta and wounded her Benaya Peretz. Israel's long arm reaches anyone who harms our citizens," Netanyahu said.