After IDF soldiers cleared Be'eri Kibbutz of the terrorists who infiltrated and committed a horrific massacre during Simchat Torah on October 7, they approached the Ahavat Yisrael Synagogue in the kibbutz, which was locked. On the door, they saw a sign that read: "Those who wish to use the synagogue - please coordinate with Rachel," alongside a phone number. One of the soldiers decided to call, uncertain if Rachel was even still alive.
On the other end of the line, Rachel Priker, the synagogue's founder who had survived the terror attack, answered. "I received a call from one of the soldiers, two days after we came out of this terrible ordeal," she recounts in an interview with Ynet.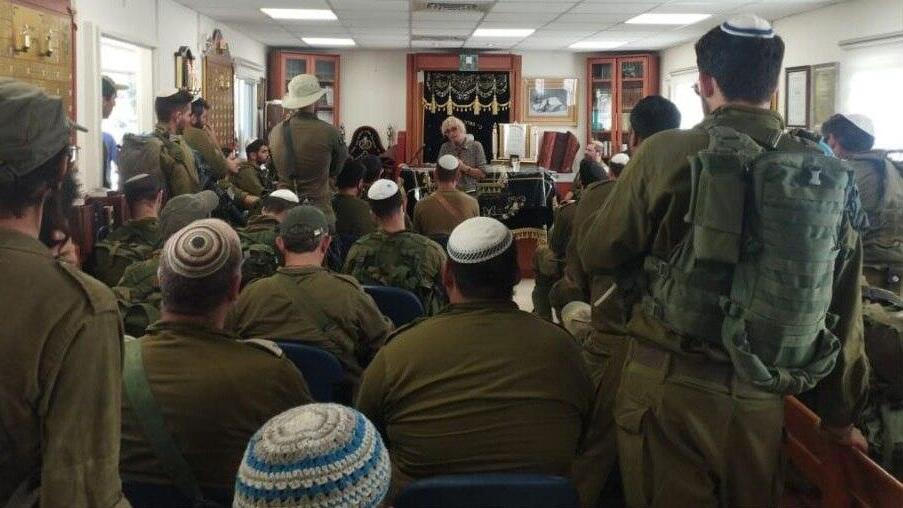 "He told me that there were soldiers in the kibbutz who wanted to pray and asked if I had a key," she explains. "I told him, 'Listen, my entire house is burnt down, there's nothing left, certainly not a key. But break into the synagogue's door.' That's what he did. They prayed there for 24 hours. This place now accommodates not only those who come to pray; it has become a social meeting place for soldiers near the Gaza Strip, beyond prayers and Torah study."
"When we left the disaster area and were relocated to the Dead Sea, it was pitch black, a catastrophe beyond words," she says. "We've been here for about a month and, suddenly, there is a kind of light – precisely in the place of the destruction, pain and bloodshed that were there, many soldiers gather in the synagogue."
"To my delight, the synagogue has operated during all operations and has been functioning throughout the years since its establishment. However, today there is a special light in this place," she explains.
Was the synagogue ever so crowded? The population of Kibbutz Be'eri is considered very secular
"The synagogue operated year-round with Friday events and occasions like Torah readings, brit milah (circumcision) ceremonies, memorial services and weddings. It was active but in a very minor way, and there weren't always enough attendees to form a minyan (prayer quorum). During the High Holidays in the last 17 years of its existence, it was filled with friends coming to pray. In recent years, I've been conducting the Neilah (concluding) prayer service outside because there's no room left in the synagogue."
Several days ago, she came to visit the synagogue. "I was there to meet with the soldiers who constantly send me such moving videos of what they do there, showing how much strength this place gives them," she explains. "They meet other friends there, not just religious ones, but also secular individuals from all walks of life. I popped in to see them, and I was so excited by the sight. They came out with a guitar, sang, and danced. I looked from the side and said, 'God, how can it be that from such terrible darkness, such a light suddenly emerges such joy, unity, and true love?'"
Pricker was honored to participate in writing the first letter in a new Torah scroll which, according to plans, will be placed in the synagogue in Be'eri in a year. She looked at the first word in the Torah, Beresheet, or Genesis, and suddenly noticed that the letters of the name Be'eri were hidden in it.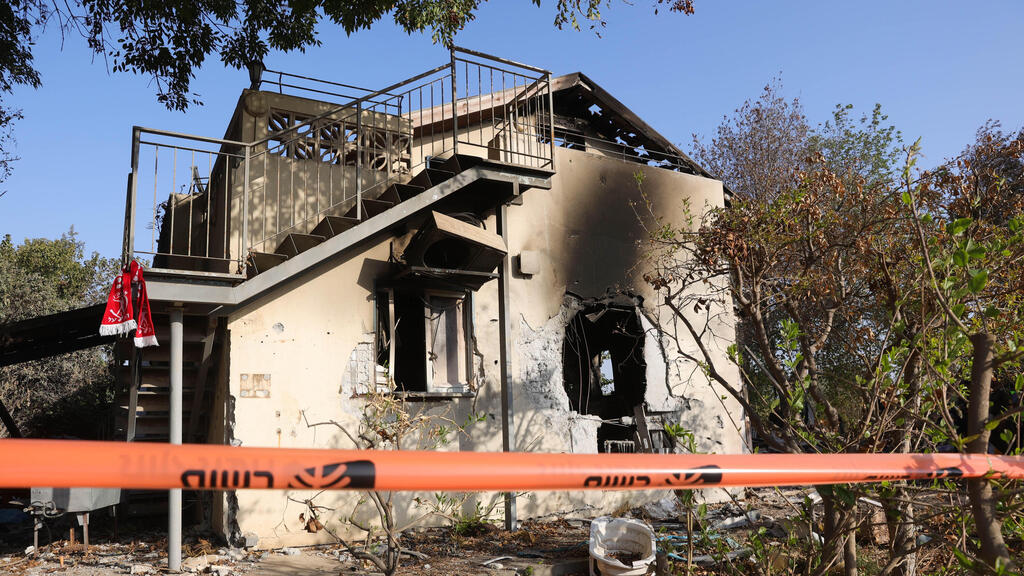 "I told the rabbi: 'From Beresheet, Be'eri will arise. From this place Be'eri will grow.' "This place gives a lot of light and hope. These soldiers that I constantly pray for and bless them to return home safely - all this gives a sense of revival, of strength and courage. We will spread this light from Kibbutz Be'eri, from the synagogue and this Torah scroll, which I assume in one year we will bring it with a large crowd and pomp and joy into this synagogue. Kibbutz Be'eri will be rebuilt, with the houses and the people and with God's help also with the hostages."
According to Pricker: "I pray for this. One of the hostages in Gaza, Yossi Sharabi, is with me on the staff. There is not a day that I do not pray for him. I sent the names of the abductees, the names of the murdered and the names of people who have not yet been identified to the soldiers who are there in the synagogue. They performed a very moving ceremony , read all the names of those who were murdered and those who were kidnapped and pray for them."