Following the announcement that Israeli President Isaac Herzog would be visiting the United States and addressing both houses of Congress, several anti-Israel members of Congress who are a part of the Squad, a group of progressive Democrats, shared a slew of posts on social media expressing their unhappiness that Herzog was invited to address a joint session of Congress.
US Reps. Cori Bush, Jamal Bowman, Alexandria Ocasio-Cortez, Rashida Tlaib and Ilhan Omar have all made statements confirming they will not be attending Herzog's speech.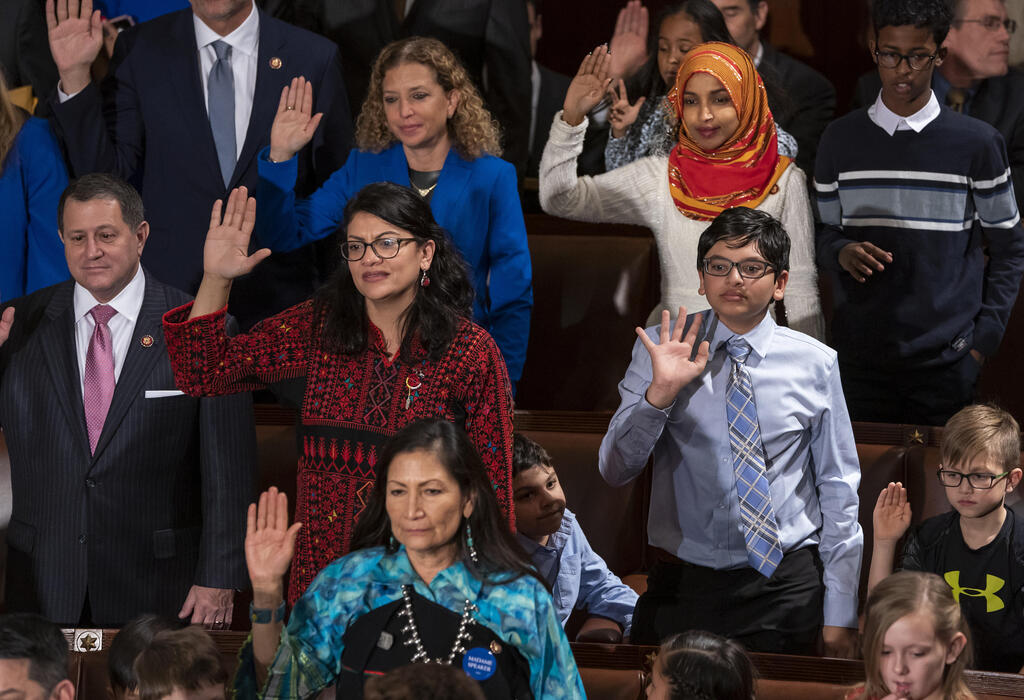 "There is no way in hell I am attending...," Omar tweeted, and continued in all caps: "We should not be inviting the president of Israel – a government who under its current prime minister barred the first two Muslim women elected to Congress from visiting the country – to give a joint address to Congress," referring to the incident in 2019 when Israel denied entry to Omar and Tlaib.
While
Omar
says that the congresswomen were banned for "being Muslim" – in fact they were denied entry due to their support for the
BDS movement
, under an Israeli law that denies entry to the country of people who support the global boycott movement against Israel. Tlaib, in fact, was granted permitted to enter to visit her grandmother in the West Bank but chose not to "out of principle," proving that the entire charade was a PR stunt.
Similarly Bush tweeted: "The Israeli government is responsible for enforcing an apartheid state and rampantly abusing the rights of Palestinians … Congress should not be giving a platform to the president of a country that shows no respect for human rights. I will not be attending his joint address."
Herzog is not the head of state in Israel, the prime minister is, though it's unclear if Omar and Bush are aware of this fact based on their statements.
Members of the Squad of progressive Democrats have repeatedly voted against support for Israel, including voting against funding for the Iron Dome missile defense system to protect Israeli civilians from rocket fire, and accusing Israel of being an "apartheid state."
They have also proposed legislation to commemorate the "Nakba" (Arabic for catastrophe), which refers to the establishment of the state of Israel in 1948, and the Palestinian refugees who fled or were expelled as a result of multiple Arab states launching a war on Israel.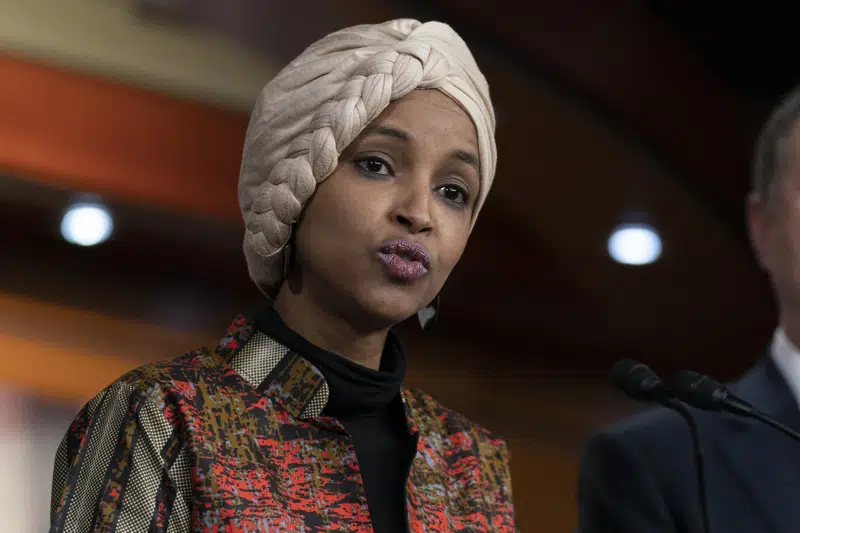 In the case of Omar, she has expressed support for the BDS movement against Israel, even stating that "I believe and support the BDS movement and have fought to make sure people's right to support it isn't criminalized." However she also simultaneously condemned sanctions against Iran and Venezuela, both countries hostile to the United States.
Ocasio-Cortez, known as AOC, who abstained from the vote on funding Iron Dome, previously submitted a proposal to block a $735 million missile sale to Israel, which was defeated. Bush also has endorsed the BDS movement and voted against Iron Dome funding.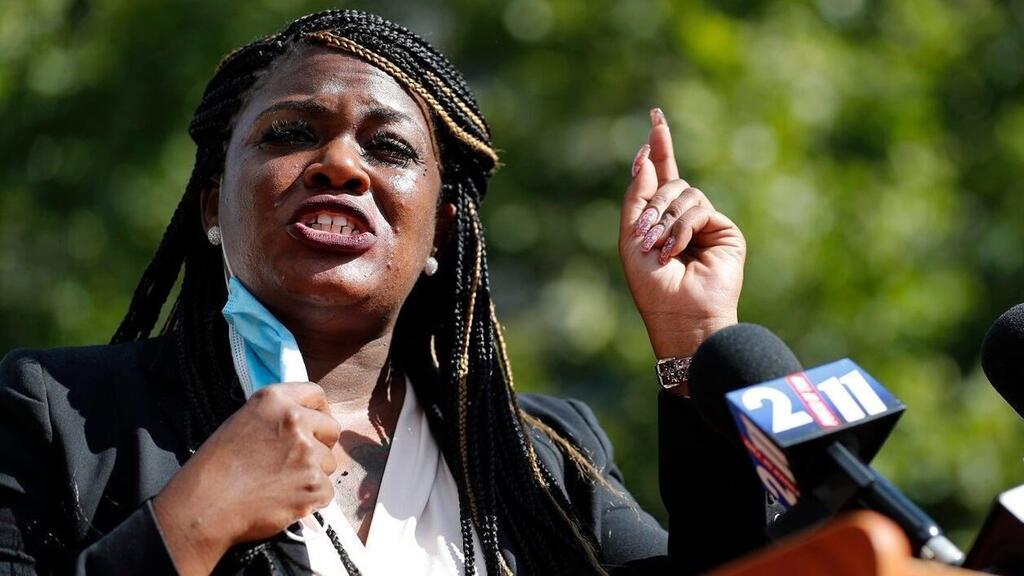 While social media usually skews anti-Israel when it comes to sheer numbers, Twitter users were seemingly unimpressed by the declarations from Omar and Bush. An Iranian American and former Congressional aide, Siamak Kordestani, commented: "Congresswoman, Arab Israeli citizens have significantly more rights in democratic Israel than minorities have in most Middle Eastern countries. You won't be missed. Sincerely, A refugee from Iran."
Jewish author Ben Freeman also replied: "Repeating a lie doesn't make it true. Israel is not an apartheid state, but truth doesn't matter to you. History will judge you for what you are, congresswoman: a Jew-hater."
Overall, the speech is expected to be attended by a large bipartisan group of lawmakers in a solid demonstration of support for Herzog and the state of Israel as a strategic ally to the United States. The president's office has not commented on the intended boycott, but did issue a statement noting that the trip is meant "to strengthen the relations and the partnership between the US and Israel and to reflect the deep ties between the countries which are placed above all controversy."
Herzog, who is the second Israeli president to address US Congress - the first was his father, Chaim Herzog, will meet with Vice President Kamala Harris, Secretary of State Antony Blinken, and National Security Adviser Jake Sullivan. His speech in the US Congress will commemorate the 75th anniversary of the state of Israel and is scheduled to take place on Wednesday.
First published: 17:10, 07.17.23