Russian President Vladimir Putin has pardoned Israeli-American Naama Issachar jailed in Russia on drug charges, the Kremlin said Wednesday.
The Kremlin said a presidential decree pardoning Issachar on "humanitarian principles" was effective immediately.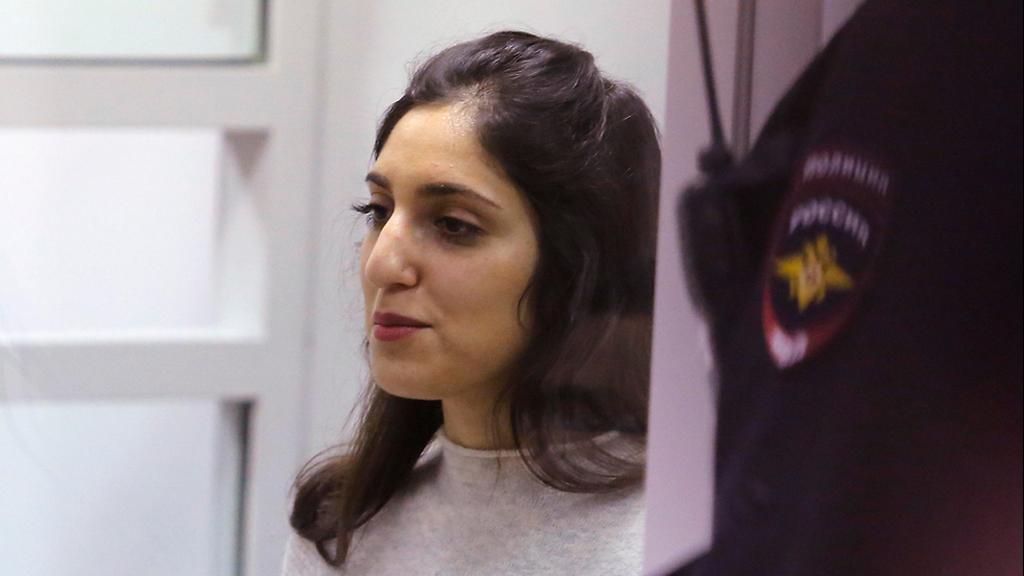 "I've been waiting for this moment for nearly a year now," said Naama's mother Yaffa. "We have been part of a long journey that I wish upon no one to experience, all I want to do now is hug Naama."
The Israeli embassy in Moscow will escort Issachar to the airport on Thursday, where she is expected to board Prime Minister Benjamin Netanyahu's plane, who is on an official visit to the country to meet with Putin to discuss U.S. peace plan for the Middle East, and fly with him and her mother home to Israel.
"I want to thank Prime Minister Netanyahu from the bottom of my heart for his efforts with the Russian government and Russian President Putin for his show of compassion and letting my daughter return home," said Yaffa.
"I would like to thank my friend Russian President Putin for pardoning Naama Issachar," said Netanyahu. "I look forward to our meeting on Thursday where we will discuss the U.S. peace deal and the latest developments in the region."
Namaa's legal team welcomed the pardon and said they will continue their legal efforts since "the pardon is only for release from arrest, the verdict remains, and we will continue our battle to clear her name."
The 26-year-old backpacker was arrested in April at a Moscow airport, where she was transferring en route from India to Israel.
Russian authorities said more than nine grams of cannabis were found in her luggage. She was convicted and sentenced to 7.5 years in prison.
Prime Minister Benjamin Netanyahu had appealed to Putin to pardon Issachar.
On a visit to Israel last week, Putin met with Issachar's mother and told her, "Everything will be alright."
First published: 19:23, 01.29.20